Professional Pest Control For North Las Vegas, NV Properties
Nestled within Clark County, Nevada is North Las Vegas, which is the fourth largest city in the state and boasts dozens of residences and businesses. With so many people around, it's not surprising that pest infestations follow suit.
At Anderson Pest Control, we believe in combating pest problems with you, so you can get the best results possible. Since 2001, we've taken care of the residential and commercial properties in Clark County and the surrounding areas. We're uniquely trained and qualified to handle your pest concerns regardless of the pest issue. Take control of your property by calling our team at Anderson Pest Control today. Contact us to schedule your free estimate and inspection and take the first steps towards pest-free.
Home Pest Control In North Las Vegas, NV
When it comes to your home, you deserve to feel safe and protected at all times. This feeling is what makes it worth having a residence to call your own and is impossible to achieve in the face of an active pest infestation.
Our team at Anderson Pest Control is standing by to handle your pest problems from the initial inspection all the way to the follow-up visits to ensure you gain the peace of mind you deserve. After the initial inspection, we'll get started on your treatment, which may include some or all of the following:
Perimeter barrier
Glue boards for active pest monitoring
Granular treatments
Apply Xcluder fill
Exterior window and fitted screen inspection
And more
Without fail, we don't stop until you've received the long-term solution needed to address today's problems while protecting you against re-infestation. Contact our team at Anderson Pest Control today to explore your residential pest control options!

North Las Vegas' Easy-To-Use Cockroach Control Guide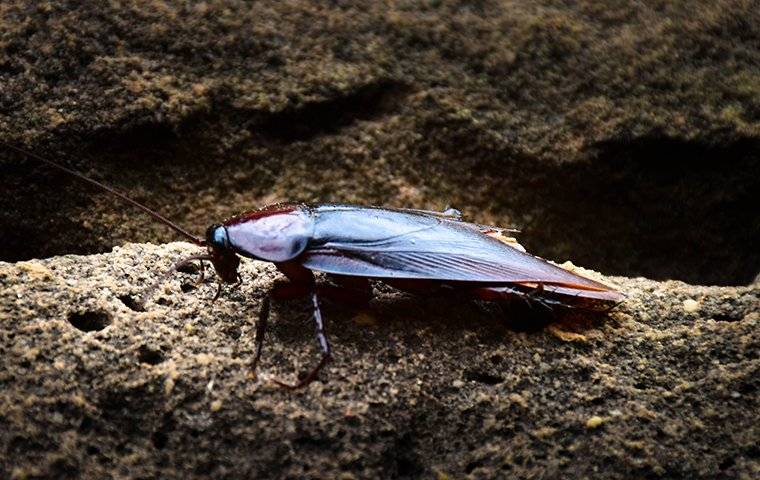 Cockroaches are the bane of any property owner. They're disgusting, transmit diseases, and reproduce rapidly. Even worse, they're incredibly hard to eliminate once they've made it inside. However, there are ways to keep your property protected such as:
Keep the property clean since roaches like it dirty
Protect, clean up, and properly store all food sources
Eliminate accessible water sources
Practice proper trash management
Without exception, the best way to control and eliminate cockroaches is through professional cockroach control services. Our team is ready and willing to handle your cockroach concerns, so you can get back to focusing on what matters most.
Protect your property by reaching out to Anderson Pest Control. Contact us today to schedule your inspection and take back control of your property.
What Attracts Spiders To North Las Vegas Properties?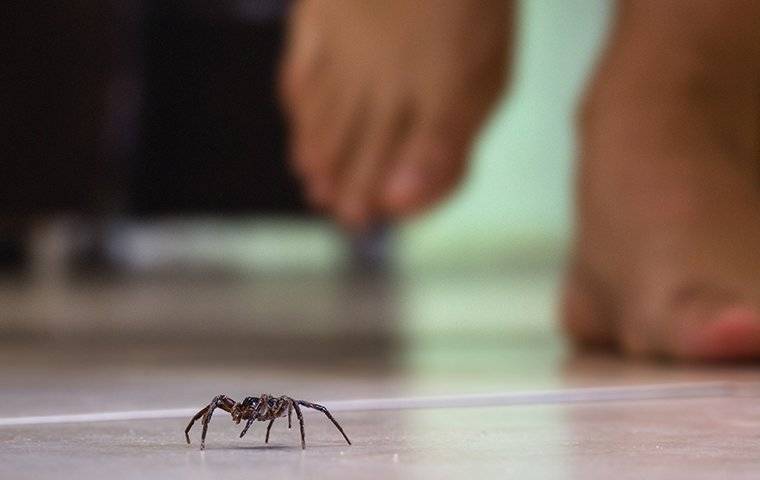 Another pest that people don't like dealing with in the North Las Vegas area is spiders. This pest comes in several shapes, sizes, and threat levels. While not all spiders are dangerous, that doesn't mean they belong inside your property. Before you can keep them out, you need to know what attracts them in the first place. Some common attraction factors are:
Weather Conditions: Excess heat, cold, or wet conditions will drive spiders to seek protection inside your property.
Searching For Food: Spiders are predators, so if other pests are getting inside, they're going to follow suit.
Damaged Areas: Sometimes, spiders get inside simply because they can. They're curious and will gladly explore what this crack or that hole leads to, which usually means the dark areas of your home or business.
Never have to worry about a spider infestation again by partnering with our team at Anderson Pest Control. Contact us today to explore your spider control options and schedule your free inspection.
Commercial Pest Control In North Las Vegas, NV
Without the proper precautions and attention to detail, your business is at risk for an out-of-control pest infestation thanks to the many people coming and going. This can't be allowed to happen since pests can lead to negative reviews, angry customers, and even a possible shutdown depending on the severity.
Our team at Anderson Pest Control works with you to correct your problems starting with a comprehensive inspection. Once we've finished the inspection, we get to work providing a treatment customized to your needs and business type. While we address many pests, we specialize in the following
Rodent control
Spider control
Pigeon control
Don't let your business suffer for another minute. Contact Anderson Pest Control for all your commercial pest control needs today and schedule your inspection.