Professional Pest Control For North Las Vegas, NV Properties
Nestled within Clark County, Nevada is North Las Vegas, which is the fourth largest city in the state and boasts dozens of residences and businesses. With so many people around, it's not surprising that pest infestations follow suit.
At Anderson Pest Control, we believe in combating pest problems with you, so you can get the best results possible. Since 2001, we've taken care of the residential and commercial properties in Clark County and the surrounding areas. We're uniquely trained and qualified to handle your pest concerns regardless of the pest issue. Take control of your property by calling our team at Anderson Pest Control today. Contact us to schedule your free estimate and inspection and take the first steps towards pest-free.
Home Pest Control In North Las Vegas, NV
When it comes to your home, you deserve to feel safe and protected at all times. This feeling is what makes it worth having a residence to call your own and is impossible to achieve in the face of an active pest infestation.
Our team at Anderson Pest Control is standing by to handle your pest problems from the initial inspection all the way to the follow-up visits to ensure you gain the peace of mind you deserve. After the initial inspection, we'll get started on your treatment, which may include some or all of the following:
Perimeter barrier
Glue boards for active pest monitoring
Granular treatments
Apply Xcluder fill
Exterior window and fitted screen inspection
And more
Without fail, we don't stop until you've received the long-term solution needed to address today's problems while protecting you against re-infestation. Contact our team at Anderson Pest Control today to explore your residential pest control options!

North Las Vegas' Easy-To-Use Cockroach Control Guide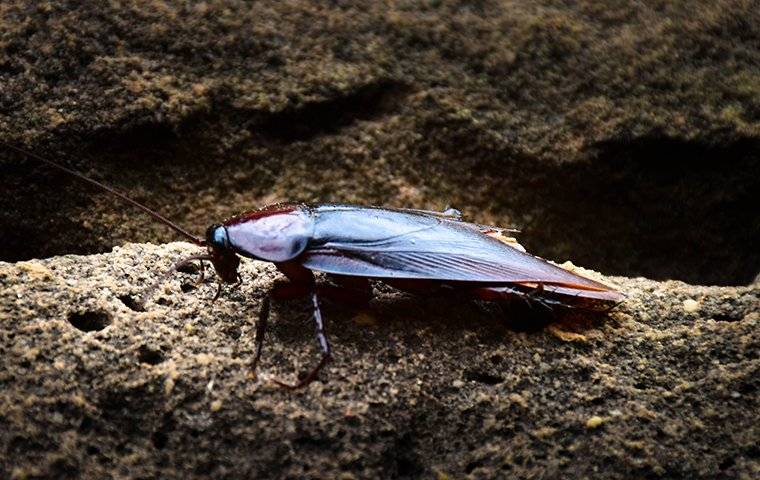 Cockroaches are the bane of any property owner. They're disgusting, transmit diseases, and reproduce rapidly. Even worse, they're incredibly hard to eliminate once they've made it inside. However, there are ways to keep your property protected such as:
Keep the property clean since roaches like it dirty
Protect, clean up, and properly store all food sources
Eliminate accessible water sources
Practice proper trash management
Without exception, the best way to control and eliminate cockroaches is through professional cockroach control services. Our team is ready and willing to handle your cockroach concerns, so you can get back to focusing on what matters most.
Protect your property by reaching out to Anderson Pest Control. Contact us today to schedule your inspection and take back control of your property.
What Attracts Spiders To North Las Vegas Properties?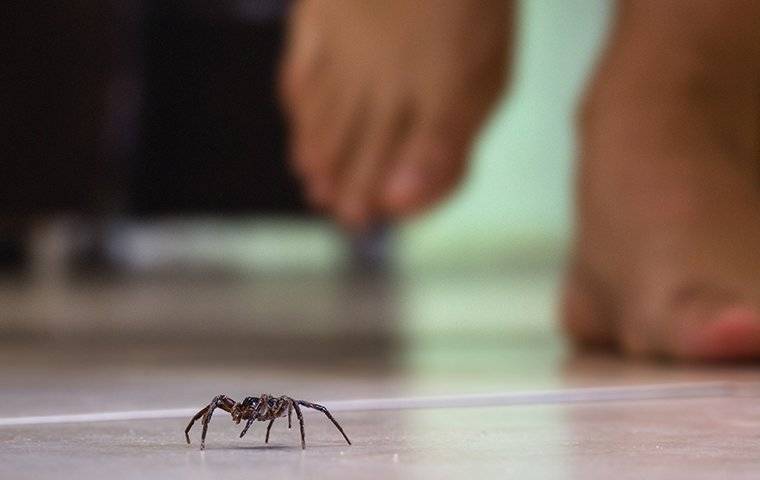 Another pest that people don't like dealing with in the North Las Vegas area is spiders. This pest comes in several shapes, sizes, and threat levels. While not all spiders are dangerous, that doesn't mean they belong inside your property. Before you can keep them out, you need to know what attracts them in the first place. Some common attraction factors are:
Weather Conditions: Excess heat, cold, or wet conditions will drive spiders to seek protection inside your property.
Searching For Food: Spiders are predators, so if other pests are getting inside, they're going to follow suit.
Damaged Areas: Sometimes, spiders get inside simply because they can. They're curious and will gladly explore what this crack or that hole leads to, which usually means the dark areas of your home or business.
Never have to worry about a spider infestation again by partnering with our team at Anderson Pest Control. Contact us today to explore your spider control options and schedule your free inspection.
Commercial Pest Control In North Las Vegas, NV
Without the proper precautions and attention to detail, your business is at risk for an out-of-control pest infestation thanks to the many people coming and going. This can't be allowed to happen since pests can lead to negative reviews, angry customers, and even a possible shutdown depending on the severity.
Our team at Anderson Pest Control works with you to correct your problems starting with a comprehensive inspection. Once we've finished the inspection, we get to work providing a treatment customized to your needs and business type. While we address many pests, we specialize in the following
Rodent control
Spider control
Pigeon control
Don't let your business suffer for another minute. Contact Anderson Pest Control for all your commercial pest control needs today and schedule your inspection.
Here's How To Deal With Cockroaches In Your North Las Vegas Home
If you're experiencing cockroach problems around your North Las Vegas home, there's no better solution than bringing in professional help from the team at Anderson Pest Control. Cockroaches are capable of spreading illnesses like salmonellosis and E. coli infections, which makes them very dangerous to be around. Because roaches require specialized attention, we're the team to address them. We are a team of pest experts with more than 20 years of experience, and because we adhere to Integrated Pest Management methods, we're always able to find long-lasting solutions in an eco-friendly manner.
Our signature cockroach control program begins with a full property inspection so that our technicians can understand the scope of your infestation, understand how cockroaches are interacting with your property, and locate points of entry. From there, we use traps and residual chemical applications that are designed to bait and trap cockroaches while also creating a barrier from new problems. We also offer sanitation and preventive services where we'll work together to thoroughly clean out your home and provide you with education on how to deter cockroaches in the future. For more information on keeping cockroaches in North Las Vegas out of your home, please call us today.
How Anderson Pest Control Keeps North Las Vegas Homes Ant-Free
At Anderson Pest Control, we have over two decades of experience in dealing with local area pests, so we're highly aware of the issues that occur in North Las Vegas homes. One of the biggest issues that homeowners face is ant infestations, as these are also the most common nuisance pest across the country. We address ants as part of each residential pest control program because we understand just how common they are.
Some of the services that we regularly provide to address ants include 20-point barrier protection, residual insecticides, and entry-point filling. All of these services are eco-friendly and have been deemed safe for children and pets as well. We work to understand the root cause of ant problems rather than perform unnecessary treatments. Because we follow the guidelines of Integrated Pest Management and want to create the safest living environment for our customers, we also focus on prevention methods.
After our services, we work with customers on the subtle yet effective habit changes that they can implement in order to further reduce ant attraction between our routinely scheduled visits. This fortifies the treatments that we've put in place and ensures a safer home for everyone. For more information on ant control, call Anderson Pest Control today.
The Dangers Rodents Bring To North Las Vegas Properties
While rodents are small and fuzzy, they can potentially be very harmful when they take up shelter in North Las Vegas property. Some of the dangers they can bring include:
Other pests: Rodents are often hosts to parasites like fleas, ticks, and mites. These pests are dangerous for homeowners who have pets because they feed off of cats and dogs and can be the source of anemia, hair loss, skin infections, tularemia, and tapeworm. But they can also bite people and cause flea-borne typhus, tungiasis, and skin infections.
Health issues: Rodents can cause health risks in their own right through their fecal matter, urine, and saliva. Some of the health threats that they're linked to include salmonellosis, leptospirosis, and hantavirus.
Property damage: Because rodents need to keep their front teeth from overgrowing, they will chew on anything that they find, which can include electrical wiring, insulation, and molding.
Rather than incur the types of harm that rodents can bring to a property, turn to the pros at Anderson Pest Control. We have more than 20 years of experience working on issues just like these. We abide by Integrated Pest Management methods, which means that we use eco-friendly trapping and exclusionary methods that are designed to bring you lasting relief from rodents. For more information on our rodent control services in North Las Vegas, please contact us today.
Ways To Prevent Pigeons From Hanging Around Your North Las Vegas Property
Pigeons are pest birds that can make your customers seriously uncomfortable if they spend too much time around your Las Vegas property. In addition, pigeons also leave behind droppings that are the source of histoplasmosis and hantavirus. In order to prevent pigeons from being an issue, try these tips:
Tidy up trash. When you store garbage outside, always make sure that your bins are securely covered and that you never miss trash collection. Similarly, don't feed the birds on your property either with a bird feeder or by tossing them crumbs.
Make your property unappealing. Pigeons are on the lookout for places to roost, which is why it's important to scale back harborage areas and landscaping that they might use as a place to make their home.
Have a party. Try decorating with shiny objects like CDs and mylar balloons around your property.
Seek professional help. When you work with a professional, you'll benefit from high-quality treatments like bird deterrents, ethical spikes, and other exclusionary products that will produce lasting protection from pigeons.
For more information on reliable pigeon control in North Las Vegas, call Anderson Pest Control today.
Six Simple Ways To Keep Stinging Insects Away From Your North Las Vegas Yard
Stinging insects are a very easy pest to attract to your North Las Vegas yard, but they can also be preventable if you follow these six simple, professionally recommended tips:
Don't miss trash collection day. Stinging insects are highly attracted to food items and things that they might find in your garbage. Make sure that the garbage you store outside is always properly covered and try not to miss garbage day.
Party with caution. These pests are also lured to properties that have lots of food items, so if you're hosting an outdoor gathering, try to keep food covered, clean up soda spills, and be diligent with your trash.
Consider what you plant. Stinging insects are some of the most effective pollinators, but having sweet-smelling flowers can easily lure them to your yard. Instead of planting other fragrant flowers, try geraniums, cucumbers, and marigolds.
Protect yourself. When you spend time outside, avoid wearing perfume or scented hygiene products and stay away from bold-patterned clothing.
Clean up the yard. Try to make your yard inhospitable by trimming back harborage areas.
Bring in the pros. It's never too soon or too late to bring in professional help to prevent stinging insects.
For more information on stinging insect control, call Anderson Pest Control today.