About Anderson Pest Control
The

Anderson Pest Control

Difference

We are locally owned and family-run. What does that mean? When you call in to check on your pest control, you'll get someone who knows the technician who is servicing your property. You'll speak to someone who is in your area – not a call center in another state or country. Most of all, you'll get someone who cares about the work they do for you.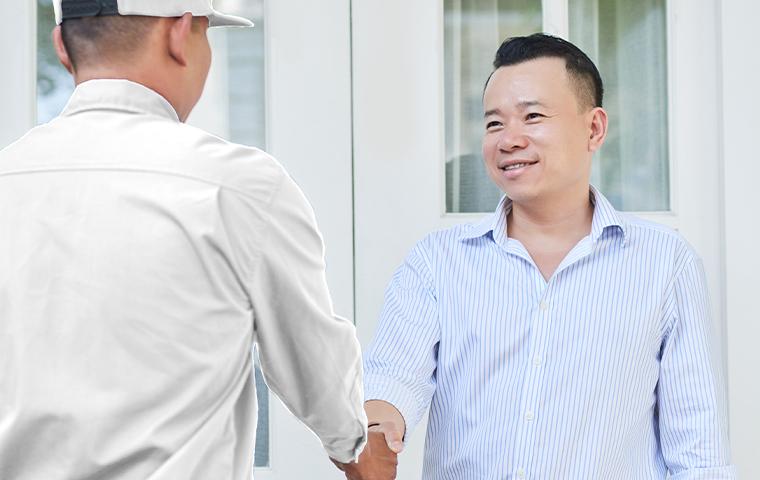 Why

Choose

Anderson Pest Control?

Many of the products and service we use are entirely eco-friendly, such as:
Glue boards
Tamper-resistant rodent traps
Spikes, slopes, and other bird deterrents
Foam, caulking, or galvanized welded wire mesh
UV rated black stealth net, hardware, and access zippers for permanent pigeon exclusion
Inspect door and window seals
Bed bug mattress encasements
Friendly,

Local

, & Experienced

Since 2002, we have provided the highest level of pest control and customer service to residences and businesses in Las Vegas and the surrounding area. It isn't easy. It takes training and retraining, and it requires hard work every day, but we love what we do, so it doesn't feel like work.

When you have a pest control issue, or you're looking to find the right pest control plan for your Las Vegas area home or business, it pays to select a company that is great to work with. We strive to provide friendly, personal, and exceptional service every time.

At Anderson Pest Control, we apply Integrated Pest Management (IPM) to manage pests. This methodology puts an emphasis on altering conditions that are conducive to pests, sealing off access points, and using mechanical methods to achieve control. High-quality, EPA-approved pest control materials are only applied where and when they are necessary.
Lasting

Results

For Your

Las Vegas

Home

We understand that the use of synthetic pest control materials may not be for everyone. If requested, we can create a plan that doesn't require the use of any, but it is important to understand that the products used today aren't what they used to be. They contain active ingredients that often target the pest being treated such as insect growth regulators that work to arrest mosquito development.

When it comes to Las Vegas area pests, we are your local pest control experts. We are sensitive to your concerns, but we will always inform you of what will work best to address your pest control needs and provide long-lasting results. Contact us to tell us about your pest concerns and to schedule a free pest control inspection for your property. We look forward to meeting you and guiding you in finding the right services for your home or business.

Learn more about our home pest control and commercial pest control solutions.