Stay Ahead Of Bed Bug Infestations In Las Vegas
April 15, 2022
Las Vegas is one of the top destinations for tourists, attracting people from all over the world. In the pre-pandemic years, Las Vegas was averaging more than 42 million visitors annually. Unfortunately, along with the tourists comes the dreaded bed bug. Known as parasitic hitchhikers, they'll catch a ride on people's clothes and luggage as well as planes and buses, just to name a few.
With so many travelers coming and going, Las Vegas is prone to experiencing bed bug control problems. The best way for you to stay ahead of a bed bug infestation in your home is to contact your local Las Vegas pest control company. Here at Anderson Pest Control, we have 20 years of experience in using the best bed bug control techniques for your home.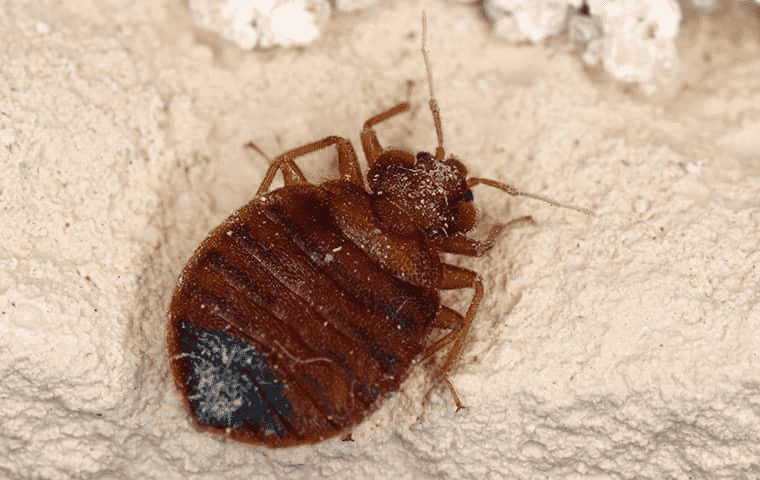 Early Warning Signs Of Bed Bugs In Las Vegas Homes
Bed bugs are elusive little creatures. They are very small and great at playing hide and seek. A bed bug bite is usually just a small, red welt that may become itchy, and can be confused with the bites of other insects, like a mosquito or flea, for instance. Some people don't even experience any symptoms and the bite could go unnoticed. Bed bugs are prolific breeders and the longer their presence isn't detected, the harder it is to tackle a bed bug control issue. Keep an eye out for early warning signs:
Bed bugs can leave fecal spots that are reddish-brown on mattresses, walls, and furniture.

You may notice eggs, eggshells, or molted skin in similar locations. They are very small and pale white in color.

If you're unlucky enough to get bitten by a bed bug, the bites usually show up in a line pattern or small group of several bites.

There is also the chance of actually seeing these bugs, possibly under sheets or in the creases of your mattress. They are brown to red-brown, about ¼ inch long, and are flat and oval in shape.
If you see any of the signs, don't hesitate to call for Las Vegas pest control to handle the infestation.
What A Bed Bug Infestation Is Like In Las Vegas
It is imperative to detect and treat a bed bug infestation as soon as possible. A female bed bug can lay anywhere from one to 12 eggs per day and several hundred during her lifespan. The eggs will hatch in a week or two and the nymph will make its appearance. These emerging nymphs waste no time seeking a host for their first meal. As you can see, the bed bug population in your home can multiply at a rapid rate.
How To Stop Bed Bugs In Las Vegas From Coming Back
There are several precautions that you can take to try to reduce the chances of bed bugs entering your home. Bed bugs are clever little travelers and find all kinds of ways to gain access and become unwanted house guests.
Carefully inspect any used furniture that you purchase before introducing it into your home.

Purchase a quality protective cover for your mattresses and check regularly for deterioration and holes.

Frequently vacuum your home and empty your vacuum or place the vacuum bag in an outdoor container.

Be diligent if you are washing your clothes in a public laundromat.
These tips and other good housekeeping practices can be of great assistance in bed bug prevention. But these measures are not an absolute assurance, so a professional bed bug control service for your home is the best way to make sure your home is bed bug-free.
How Do I Get Rid Of Bed Bugs In My Las Vegas Home Permanently?
Bed bugs are one of the most difficult pests to completely eradicate and ensure they don't return. Not only are they masters at hiding, but if any existing eggs aren't properly attended to, you could be looking at another bed bug infestation before you know it. Anderson Pest Control has the knowledge and experience in bed bug prevention to put your mind at ease. We have bed bug control techniques for your home that are not only effective but eco-friendly. Give us a call to learn about our exterminating plans and services.
Previous
Next