What Is Right-Of-Way Weed Control In Las Vegas?
October 17, 2022
These days, we can quickly move from one location to another in busses, cars, trains, and planes. The faster one travels, the higher the level of danger; therefore, we want to do all we can to be safe. The narrow strips of land designated for transportation are called right-of-ways. In addition, right-of-ways are strips of land used by utility companies and for public water drainage, and they often intersect private property. Right-of-ways require proper maintenance, which includes weed control.
If you are responsible for the upkeep of right-of-aways or a right-of-away intersects your property, you need the Las Vegas pest control professionals from Anderson Pest Control. We are a locally owned, family-operated company providing weed control services enabling you to maintain safe right-of-ways.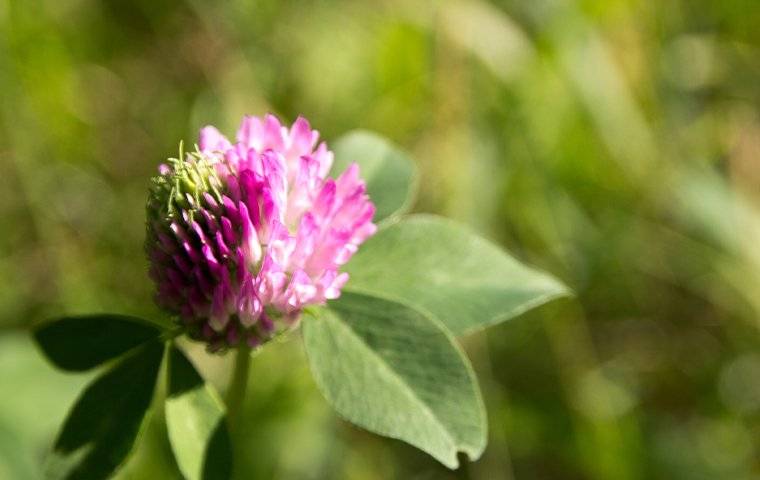 What Kind Of Areas Are Treated During Right-Of-Way Weed Control?
Did you know there are 21 unwanted types of grass in the Las Vegas area? The streams, ditches, trees, and bushes that border these strips of land provide the perfect laboratory for weeds. Since these right-of-ways often intersect with private property, they can create a weed problem for homeowners.
Right-of-way areas requiring weed control treatment include:
Trails
Side roads
Bike pathways
Major highways
Utility easements
If you have a right-of-way that intersects your location, you will want to have it treated to eliminate weeds on the property. Failure to utilize weed control treatment can cause problems for those who use the narrow strips of land for transportation.
What To Expect During Weed Control Treatment
When you enlist the services of Anderson Pest Control, we will evaluate your location and develop a weed control treatment strategy based on the types of weeds in the right-of-way. If the right-of-way is overgrown with weeds, we will use only EPA-approved selective and non-selective herbicides to prevent the weeds.
Selective herbicides target unwanted weeds, and non-selective herbicides create a border and minimize future weed expansion onto private lawns. If we attack the weed problem in the fall or winter, we will apply a pre-emergent herbicide to keep weeds from growing in the spring and summer.
Why You Shouldn't Leave Weeds Untreated In Right-Of-Way Spaces
Although it is tempting to ignore weed problems in right-of-ways, you should not leave overgrown weeds untreated for these reasons:
Decreases visibility
Attracts ticks, snakes, scorpions, spiders, and others
Causes utility access problems
Spreads weeds to nearby lawns
Dried weeds can create fire hazards
Creates tripping hazards
Damages nearby roadways, pipelines, and more
Although a right-of-way may not be inside a fenced-in yard or is an area you regularly mow, it affects your lawn. Right-of-way weed control benefits the aesthetics of the surrounding locations and protects the safety and health of people in the area.
Complete Weed Control For Las Vegas Municipal or Commercial Properties
Pests and weed control are related. If you do not control weeds, you invite insects and rodents to your property. Once these pests arrive, it is only a matter of time before they invade your Las Vegas home. When the pests infest your home, they expose your family to pathogens affecting their health and well-being.
Anderson Pest Control is the complete solution for pest and weed problems. To prevent pests, we use Integrated Pest Management (IPM) and, when necessary, EPA-approved treatments, and for weed control, we use environmentally safe and effective herbicides. We are sensitive to the needs and concerns of our customers and work with you to provide the best solution to your situation. Contact us and request a free quote today!
Previous
Next