What Should I Do About Olive Trees In My Las Vegas Yard?
March 5, 2023
As beautiful as olive trees are to behold, there is an unsightly aspect to their existence that's nothing to sneeze about. Despite their majestic quality that harkens back to Greek mythology and ancient times, these trees bring more than just a symbol of peace and healing. They also produce an alarmingly high amount of allergy-causing pollen.
Fortunately, Anderson Pest Control provides the most effective pest control in Las Vegas and tree trimming services to keep your landscaping well-maintained and healthy. Our team of experts has the background, knowledge, training, and skills to execute various tasks to preserve and protect your vegetation.
Read on to learn more about olive trees, why they can be so problematic, and how enlisting the assistance of a professional tree service in Las Vegas can keep your property looking good.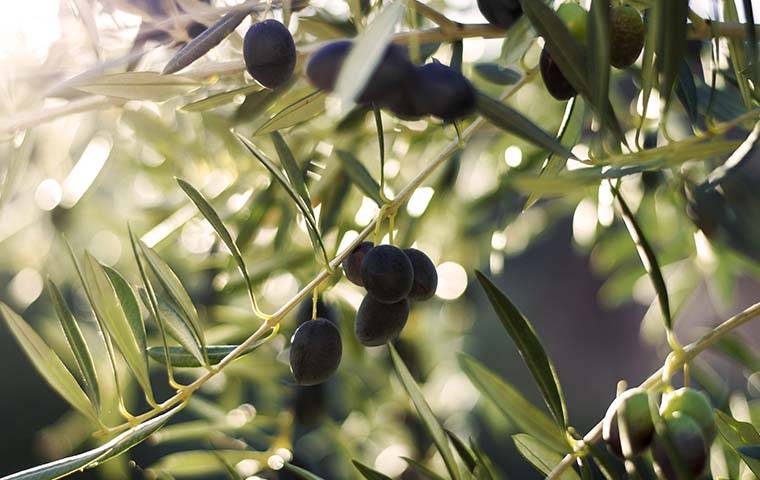 What Types Of Olive Trees Are There In Las Vegas?
The most common olive tree you're likely to find growing in Las Vegas is the Russian olive, which can withstand the extreme desert climate and other harsh environmental conditions. This type of olive tree is widely used in landscaping projects. To maintain the health and beauty of your olive trees, get in touch with Anderson Pest Control to see what we can do for you.
Why Are Olive Trees Banned In Las Vegas?
When people hear about something being banned, trees do not typically come to mind. But in the state of Nevada, it has been illegal to plant a fruiting olive in Clark County since 1991. However, growing these types of trees is acceptable outside of this county. The ban was primarily created to reduce the amount of allergy-triggering pollen yearly that could outlast numerous generations of Nevadans. Some of those allergic reactions can include:
Stuffy nose
Watery, red eyes
Sneezing
Runny nose
Itchy ears, eyes, mouth, and nose
Swelling around the eye area
Residents with asthma, severe allergies, or other respiratory conditions need to be especially cautious. If your symptoms don't subside or worsen, seek medical attention from your healthcare provider immediately. For more information or guidance regarding olive trees, contact your local tree service for assistance.
Do I Need To Get Rid Of The Olive Trees In My Yard?
By regulation, Clark County residents are not permitted to plant flowering olive trees. Even if there are existing fruit olives in older neighborhoods within Clark County, planting new blooming olive trees is outlawed because of the high pollen count. However, several types of trees don't produce fruit or pollen, like majestic beauty or swan hill. However, it is legal to grow fruiting olives outside of the county. But no matter the types of trees you own, contact Anderson Pest Control to help you maintain them. We offer a tree pruning service that will keep them in tip-top shape.
What's The Best Way To Take Care Of The Olive Trees In My Yard?
If you have olive trees on your property, ensure you're providing adequate sunlight to blossom. You must also supply them with sufficient water, so check the moisture content of the topsoil weekly. Remember to fertilize every two weeks during the spring, summer, and fall seasons for healthy growth. And for the ultimate care to get the most out of your olive trees, involve professionals who offer a premium tree trimming service.
At Anderson Pest Control, we care for all your home pest management and tree care needs. We're an established customer-focused business that has been serving our residents in Las Vegas and the surrounding areas since 2002. Our commitment to getting maximum results is unmatched. We have you covered whether you require tree service, weed control, or pest elimination. Get in touch with us today to request your complimentary quote.
Previous
Next