Professional Pest Control For Clark County, NV Properties
Here in Clark County, NV, there are all sorts of pests that could invade our local homes and businesses. Not only can these pests inflict costly damage, but they can also spread harmful diseases. If you are a home or business owner, here in Clark County, you need reliable pest solutions to keep your property safe.
At Anderson Pest Control, we offer both residential and commercial pest solutions that you can count on to keep dangerous and destructive pests away from your home or business. We know just how distressing infestations can be, which is why we put our customers' satisfaction above all else. If you are dealing with a pest infestation in your home or business, contact us here at Anderson Pest Control.
Home Pest Control In Clark County, NV
When you own a home, you own an investment that's worth being proud of. Therefore, you want to protect your investment from any would-be threats. That includes pests that can destroy property, requiring you to pay for costly repairs. Here at Anderson Pest Control, we understand how important your home is to you, which is why all of our residential pest control plans are created with you, the customer, in mind. Before we treat your home, we perform a thorough inspection of the property so that we can get a good understanding of what you are dealing with. Then, we will draw up a treatment plan with the specific needs of your home in mind. Should you opt for ongoing treatments, we will return to your home on a schedule that works for you, and treat the exterior of your property to ensure pests don't return. To learn more about our residential pest services, contact us today.
Why Is It So Hard To Control Spiders In My Clark County Home?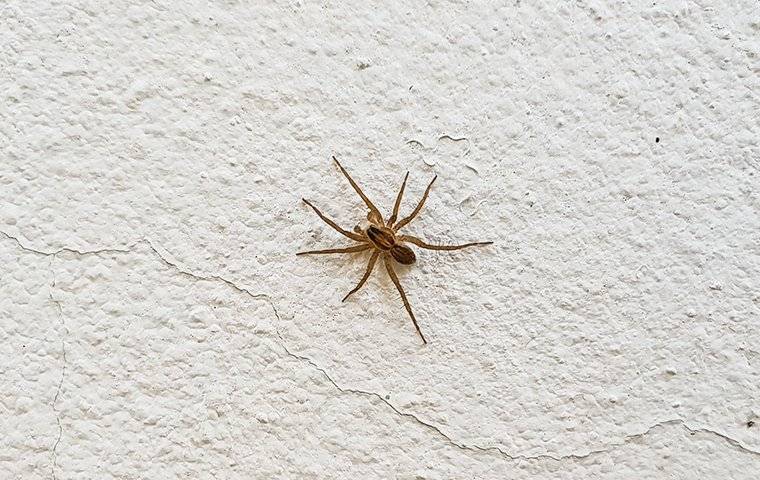 Despite being beneficial to the ecosystem, spiders are some of the most detested pests people come across in their homes. As such, many people want to know what they can do to keep these creepy-crawly pests out. Unfortunately, keeping spiders out of your Clark County home may not be as simple you think. The truth is, spiders enter homes because there is an abundance of other pests on which they can feed. Therefore, if you want to keep spiders out of your home, you need to deal with any other pests that may be living there, too.
Given this, the best method of spider control is with professional pest control from Anderson Pest Control. Not only will we remove spiders and their entry points, but we will also take care of the pests that draw them inside in the first place. Give us a call today to learn more about our spider control services.
All The Ways Rodents Spread Diseases In Clark County, Nevada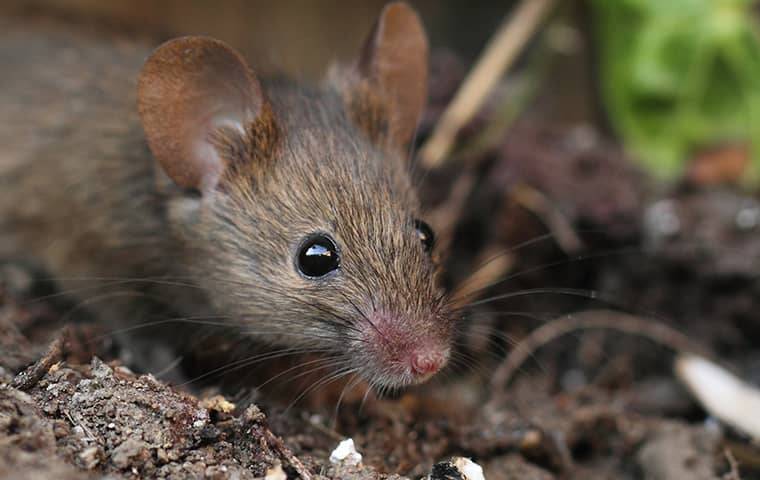 Rodents are some of the most dangerous pests you could find living in your Clark County home. That's because rodents are known carriers of various diseases and can spread them throughout a property. Oftentimes, they will spread them to surfaces or food products through their feces, urine, or saliva. Diseases that rodents have been known to spread include:
Salmonellosis
LCM
Plague
Hantavirus
Leptospirosis
Rat-Bite Fever
If you are currently experiencing a rodent infestation in your home, contact the professionals here at Anderson Pest Control right away. Don't let these dangerous pests threaten the health and safety of your family. Call us today to learn more about our rodent control plans.
Commercial Pest Control In Clark County, NV
At Anderson Pest Control, we aren't just pest experts; we're also business owners ourselves. As such, we know just how much work it takes to run a business successfully. As such, the last thing you need is a pest infestation getting in the way of your employees or driving customers away. If you want to protect your bottom line, you need commercial pest control from Anderson Pest Control.
Since the pest control needs and requirements of a business can vary drastically based on the industry, we tailor-make each of our commercial plans to the specific needs of the business we are servicing. That way you can rest assured we've taken all necessary measures to ensure your property is safe from pests while also limiting any ancillary issues. To learn more about our commercial pest services, give us a call here at Anderson Pest Control.
How Ant Problems Start In Clark County Homes
Ants in Clark County are one of the most common nuisance pests so it should come as no surprise that developing an ant problem can happen very easily. Because ants are attracted to food and water, having leaky outdoor plumbing, leaving the sink dripping, or having condensation accumulation can lure ants into a home. They also thrive amidst yard clutter, so letting grass overgrow or watering it too much and having piles of leaves and sticks around can give ants the shelter they need.
But perhaps the most significant factor in ant attraction is food in all of its forms. Some examples of situations that could create ant infestations include having spoiled food sit in the trash, not cleaning up crumbs or spills, letting dirty dishes sit in the sink, missing trash day, not lining trash bins with garbage bags, and using original packaging for food storage. These can all create ant problems very easily. It's even easier for ants to appear if doors have gaps around them or there are cracks in a foundation.
Because ants are so easy to attract, Anderson Pest Control is here to help. We provide homeowners with year-round pest control options that all include protection from ants through the use of granular bait, crevice treatments, and our 20-point barrier system. For more information on ant prevention, call us today.
How To Tell If Bed Bugs Have Invaded Your Clark County Home
Bed bugs can be tricky pests, but there are a few signs that might indicate an infestation in your Clark County home:
Blood stains or rust-colored smears on bed sheets, blankets, and pillows
Eggs, egg shells, nymphs, or adult bed bugs
A sweet but pungent smell
Waking up with clusters of tiny bites
Finding feces in your bed or furniture that look like bits of dirt
If you've been able to detect any of the aforementioned signs, then the wisest decision to make is the one to call Anderson Pest Control. We provide homeowners with targeted solutions for bed bugs that are based on the principles of Integrated Pest Management. What this means for your home is that we will start with comprehensive home inspections on a room-by-room basis and use the safest, most eco-conscious methods in your home. We perform the number of treatments that are required in order to completely eliminate bed bugs from your home.
In addition to our services, we'll discuss the ways that you can prevent bed bugs in the future and we'll even install the Bed Bug Trap for continued protection. In order to ensure that we've gotten rid of your entire infestation, we'll monitor the results of our services closely. For more information on bed bug control in Clark County, call us today.
Here's Why Rodents Are Such A Problem In Clark County Homes
One of the most dangerous pests for Clark County homeowners is rodents and this holds true for a variety of reasons. To start, rodents are commonly hosts to parasites like ticks, fleas, and mites. When outbreaks of these pests occur, they can have very damaging effects on the health of pets and people. Parasites feed off of pets, which can lead to anemia, tularemia, heartworm, tapeworm, cat scratch fever, flea-borne typhus, and Lyme disease. These pests can also bite people, which can cause murine typhus and Lyme disease.
Rodents are also a problem because they spread their own health risks like leptospirosis, tularemia, rat-bite fever, and hantavirus through their feces, urine, and saliva. Hantavirus, for example, is a lung infection that can occur when people breathe in the particles from dried droppings. Another reason why rodents are a problem is because of the property damage that they're associated with. They need to chew constantly to keep their front incisor teeth from overgrowing and during the process, they can create holes in walls, shred electrical cords, and ruin insulation. Rats can have up to six litters of pups a year while mice can have eight, so infestations are usually much larger than they seem. For more information on rodent control, call Anderson Pest Control today.
5 Stinging Insects Every Clark County Resident Should Know About
Stinging insects may sound like a broad category of pest; however, there are very specific members of this classification and it's important for Clark County residents to know their differences. Here are five common stinging insects in the area:
Hornets: Hornets are one of the larger stinging insects and have brown and yellow coloring, and a subtle fuzz all over. They are aggressive and will sting to protect their nest.
Honey bees: While this chunky, fuzzy black and yellow pest is known to be rather docile, it is also capable of stinging.
Yellow jackets: This type of wasp is black and yellow, with a tapered waist, which is primarily how they are distinguished from bees. They are very aggressive and their multiple stings can lead to serious health risks.
Africanized killer bee: This bee is primarily a golden color with thin brown bands around it. They are dangerous because they can chase people for up to a quarter mile to sting them.
Mud daubers: The mud dauber is typically black with light-colored wings, and while they are generally calm, they will sting as a form of protection.
For more information on stinging insect control, call Anderson Pest Control today.