Professional Pest Control For Green Valley South, NV Properties
The "Emerald of the Desert," Green Valley South is one of the best places to live in the greater Las Vegas area. It is a community where residents feel safe and enjoy living. There is easy access to the interstate, but plenty of businesses in the area to fill all your needs.
While Green Valley South is a great place to live, it isn't without issues. If you live anywhere in Nevada, you know about the heat. But another problem you may not think of is the pests. At Anderson Pest Control, that's all we think about. Our technicians are all state-certified and complete regular training to stay up-to-date on the newest techniques in pest control.
Whatever your pest problem in Green Valley South, we can treat it. Call us today and let us get to work keeping your home or business safe from pests.
Home Pest Control In Green Valley South, NV
Pests in your home aren't just an annoyance, they can be a safety hazard. Pests can spread a variety of diseases that could put your family in jeopardy. At Anderson Pest Control, we want you to feel safe and comfortable in your home.
All of our residential pest control services start with an inspection. We'll identify exactly what pest pressures you are facing and develop an integrated pest management plan to keep pests out. We'll propose a pest control plan for both the interior and exterior of your home based on your specific situation and needs. Our technicians will also help you eliminate entry points and food sources that may draw pests in.
If you are worried about pests in your home, call us today. We will develop a plan that fits your needs, and get to work quickly to keep you and your family safe and pest-free.
Bed Bug Control: Practical Advice For Green Valley South Properties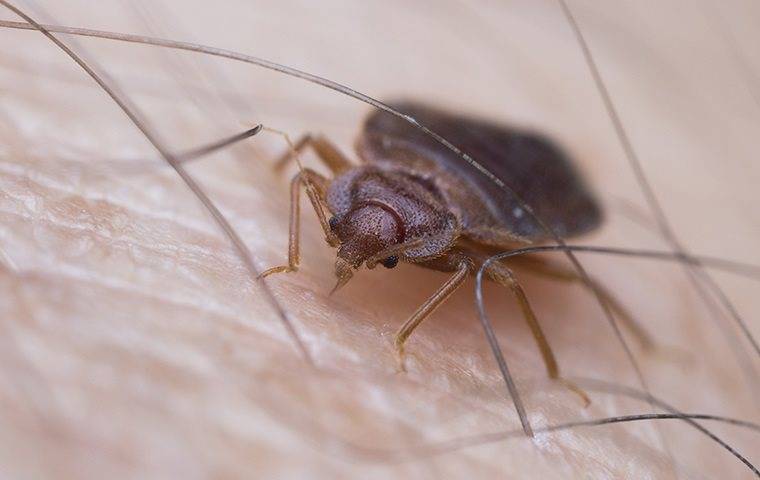 Bed bugs are a pest that can keep even the soundest of sleepers up at night. They are hard to find and even harder to get rid of, and even if you have the cleanest house on the block, you may be at risk for picking up bed bugs from other places. Here are some things you can do to help keep bed bugs out of your home:
Vacuum and clean high traffic areas of your home and office frequently.

Inspect areas where your pet sleeps for signs of bed bugs.

Wrap your suitcase in a plastic bag when in hotels.

Keep clothes and bags off the floor of hotel rooms.

Vacuum your suitcase when you return from a trip.
Shopping, especially at secondhand stores, can also present a high risk for bed bugs. Follow these tips before you bring a new item into your home:
Check dressing rooms for signs of bed bugs.

Immediately wash all new clothes in hot water or treat with steam.

Check the seams and edges of mattresses and other furniture before purchase.
If you suspect you have a bed bug infestation, contact us today for our bed bug control. The sooner you call, the sooner we can get to work eliminating bed bugs from your home so you can get back to sleeping peacefully.
Are The Stinging Insects In My Green Valley South Yard Dangerous?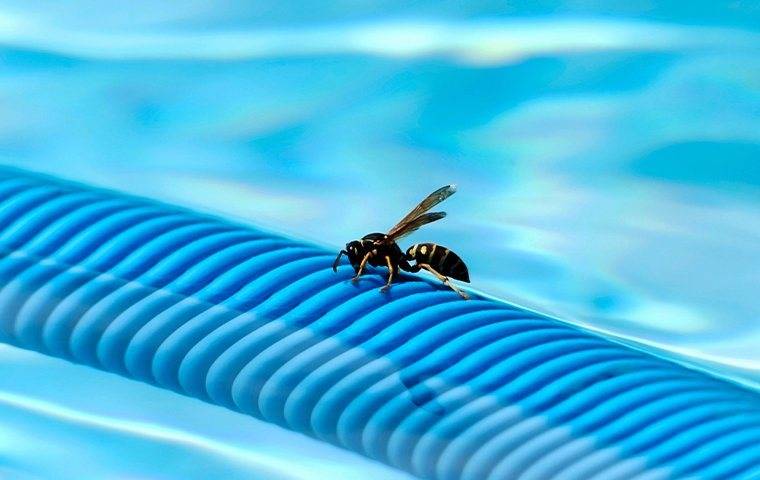 Nothing can ruin a fun game of catch or a backyard barbeque quicker than getting stung. Stinging insects in your yard can range from a painful annoyance to a major health hazard. Some species of stinging insects will leave you with an itchy red welt, while others may require medical treatment. This is especially true for people who are allergic to insect stings.
One species to be particularly aware of is the Africanized honey bee. These so called "killer bees" are more aggressive than their European counterparts. They will actively chase any person or animal to defend their colony. While not common, human and animal deaths occur every year due to these aggressive pests.
Because of the dangers that come with stinging insects, we recommend you don't try to treat them on your own. Instead, contact us today and let us safely eliminate them from your property without risking your health.
Commercial Pest Control In Green Valley South, NV
Are you a business owner in Green Valley South? If you are, you know how much time and effort goes into keeping your business running. With all that you do daily, the last thing you need is pests ruining your business's reputation. In this age of social media and online reviews, all it takes is one post to cost you customers and money.
Fortunately for your business, Anderson Pest Control is here to take care of the unique needs of your business. We service many different businesses in Green Valley South, including:
Restaurants

Hotels

Offices

Industrial complexes

Warehouses

And much more
Every business has its own individual pest pressures. We will develop a pest control plan for your business that is convenient, effective, and thorough. We will eliminate any pests you may currently be dealing with, and work with you to develop a plan so they don't come back. With all you have going on, let us give you one less thing to worry about by keeping your business and your reputation pest-free.