Professional Pest Control For Pittman, NV Properties
Located in the city of Henderson, the Pittman neighborhood is primarily composed of residential homes, providing residents with a distinctly suburban lifestyle. Pittman is noted for being dog-friendly, walkable, and neighborly, and with the addition of close proximity to the center of Las Vegas, people who live in this neighborhood have it all. But with yearly conditions that range from comfortable and warm to unbearably hot and dry, pest problems can happen at any time.
At Anderson Pest Control, we're a locally-owned, locally-operated pest control company that is committed to providing Clark County pest control that is equally safe and reliable. With methods that are guided by Integrated Pest Management, we will always put your safety first and opt for eco-friendly solutions. When you work with us, we promise to always bring you the very best customer service with friendly and professional technicians, flexible scheduling, and transparency at every step of the way. To learn more about how your property can benefit from professional pest control services, contact us today.
Home Pest Control In Pittman, NV
Your Pittman home is your haven, and at Anderson Pest Control, we work around the clock to ensure that it stays that way. As a locally-owned business, our focus is on providing residential pest control that homeowners can trust. This means always using eco-friendly products and turning to Integrated Pest Management methods when we're treating your property. Integrated Pest Management focuses on making environmental changes to conditions around your home that could lead to pest infestations and uses chemical application judiciously. Your journey with us always starts with a thorough inspection of both the interior and exterior of your home. From there, we'll create a customized treatment plan that includes our 20-Point Exclusive Barrier. To maximize your savings and provide the best level of service possible, we offer the following three residential pest control programs:
Value Service. With quarterly services that focus on the exterior of your home, you'll be protected from pests like ants, stinging insects, pantry pests, silverfish, and more.

Sterling Silver Service. For the household that's looking for more in-depth protection, we treat your home every other month. This adds services for carpenter ants, mice and rats, and German cockroaches.

Gold Service. If you're looking for the highest level of service, this plan is for you. With monthly treatments, you'll also be protected from gophers, pigeons, and fleas and ticks. This program comes with weed control and bed bug monitoring.
For more information on residential pest control that you can trust, contact us today.
The Secret To Keeping Mice Away From Your Pittman Property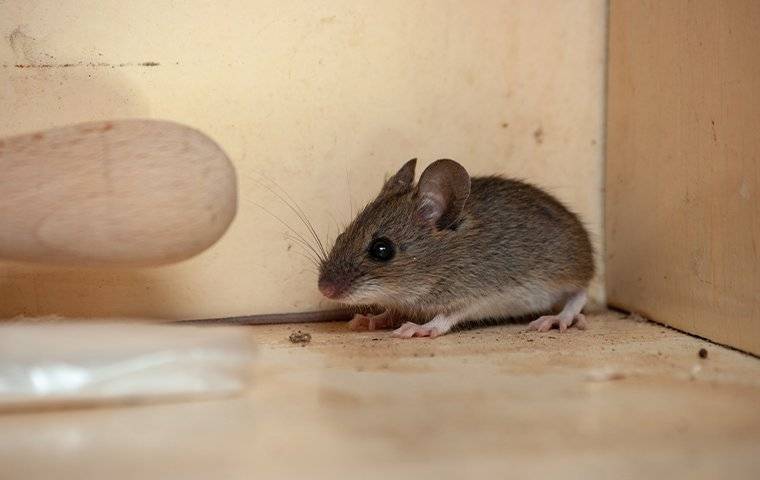 Mice are a very tenacious pest for Pittman property owners. They're on the search for food, water, and shelter, which makes keeping them from becoming a problem rather difficult. That's why the secret to effective mouse control is professional assistance from Anderson Pest Control. Using Integrated Pest Management (IPM) methods, we're able to not only remove any active rodent problems you may be facing but we're also able to prevent new ones from developing. IPM strategies are safe for people and the environment, focusing less on chemical application and more on adapting the environmental factors around your property. This technique also means that all of our mouse control offerings are customized to meet the specific needs of your individual property. For more information on keeping mice off of your property, contact us today.
What You Need To Know About Cockroaches In Your Pittman Home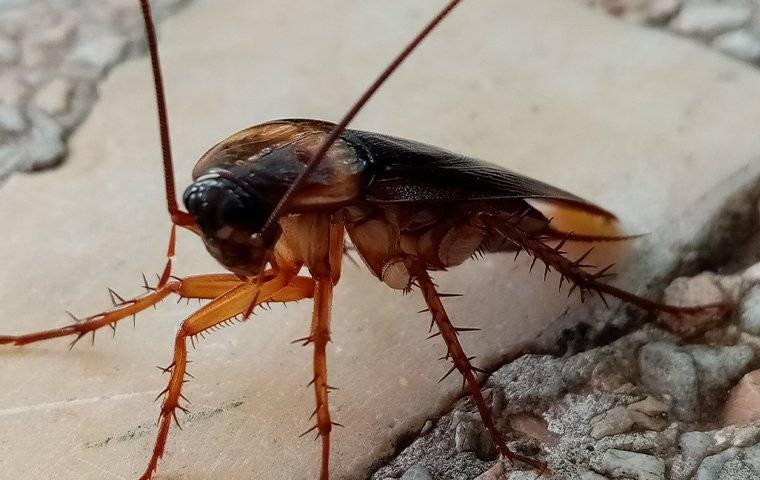 Cockroaches can become a problem in your Pittman home at any time. While they are usually attracted to an excess of food items like dirty dishes or water sources like leaky pipes, cockroaches can also gain access to your home via infested packages. Once they've entered your home, cockroaches have very little incentive to leave, as they can go for extended periods of time without sustenance. Additionally, cockroaches tend to live out of sight of humans, reproduce at rapid rates, and pose a serious threat to your health. Cockroaches are often credited with the spread of illnesses like salmonellosis and diarrhea, as well as the instigation of asthma attacks and allergic reactions. Because these pests can prove so difficult to get rid of, professional cockroach control is an absolute necessity. For more information on keeping cockroaches away, contact Anderson Pest Control today.
Commercial Pest Control In Pittman, NV
Your business needs commercial pest control services that are designed to your specific needs. At Anderson Pest Control, we recognize this need and work tirelessly to ensure it. By utilizing Integrated Pest Management methods, we're able to customize a treatment plan that addresses all of your needs, whether they're corrective or proactive. This protocol is the industry gold standard for pest control, as it focuses on structural changes rather than simply treating pests with unnecessary chemicals. It also allows us to monitor the progress of your pest-free results and adapt any treatments as necessary. At Anderson Pest Control, all of the commercial pest control products that we use are eco-friendly and meet Environmental Protection Agency standards for safety. To begin, we always deliver a detailed inspection of your property, both inside and out. During this time, we're looking to correctly identify any current pest problems while also understanding what conditions surround your property and how that could create issues in the future. At this point, we'll discuss your pest control goals and develop your program and follow up with you regularly to guarantee your success.
To learn more about how your business can benefit from professional pest control, contact us today.