Professional Pest Control For Sovana, NV Properties
Sovana, NV, is a gorgeous neighborhood within Clark County that boasts plenty of residential properties and is just minutes from Las Vegas. As such, it's a fun place to live that lets you stay near all the exciting action while offering peace. However, pests also like this area, which is why the town's residents often need professional pest control.
Pests cause a range of problems from disease transmission to property damage, which is why our team at Anderson Pest Control is ready to step in and handle the pest problems you're facing. Our family-owned and operated company has been in business since 2002 thanks to our commitment to superior customer service and unmatched results. Contact us today to discuss your pest control needs and take back control of your Sovana property for better, pest-free living.
Home Pest Control In Sovana, NV
Everyone deserves to feel safe and protected in their own home, which is why pest infestations are such a problematic deal for most homeowners. Between property damage and potential threats to your health and wellbeing, it's always better to trust residential pest control services.
Our team works with you to identify exactly what you're experiencing through a comprehensive inspection. After the inspection, we implement a customized treatment plan backed by superior products and our tried-and-true IPM (Integrated Pest Management) strategies.
Don't wait to experience effective home pest control, reach out to Anderson Pest Control today. We're ready to assist you every step of the way on your mission to become pest-free once again.
Everything Sovana Property Owner Should Know About Spider Control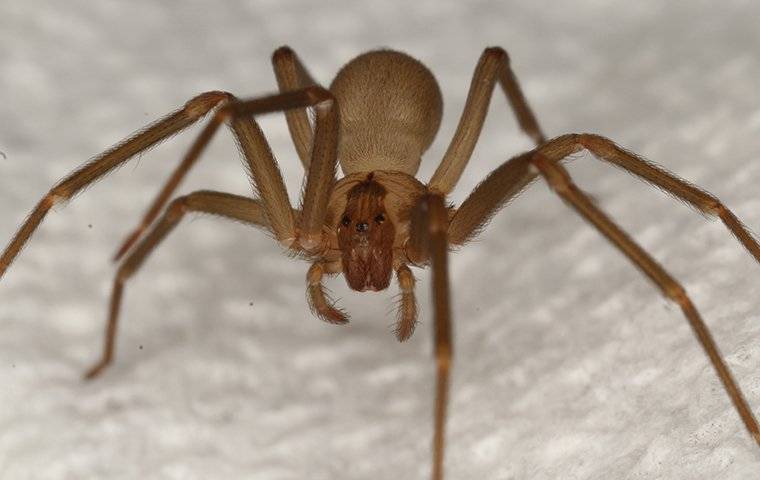 No pest is a good pest, but spiders are one of the least-liked thanks to their bite and perceived danger. While most species are harmless, the fact remains that property owners should remain wary since spider problems can escalate if not handled promptly.
Since spiders seek prey, warmth, and shelter, it's important to focus on eliminating the factors that make spiders think you can provide for those needs. For starters, it's important to focus on overall pest control, which means:
Food And Water: Keep your unused food stored in a sealed container, and remove all crumbs and spills. In addition, all water sources like leaks or standing water should be corrected. By doing this, you keep the spider's prey (insects) away from your home.
Clutter Removal: Spiders are scared of humans, which is why they like to hide. It's also how they hunt their prey. Remove the clutter and other hiding places to make your property less spider-friendly.
Webs: If you find any webs, it's always a good idea to remove them immediately. This makes the spiders feel less welcome and will inspire them to move on sooner.
Professional assistance: Nothing works as well as the assistance of professional spider control services. If the infestation has grown, then bring in the pros to regain control of your home or business.
Secure your property with help from the pros at Anderson Pest Control. Contact us today to explore your spider control options and get started on a spider-free life.
A Practical Guide To Ant Control Around Your Sovana Home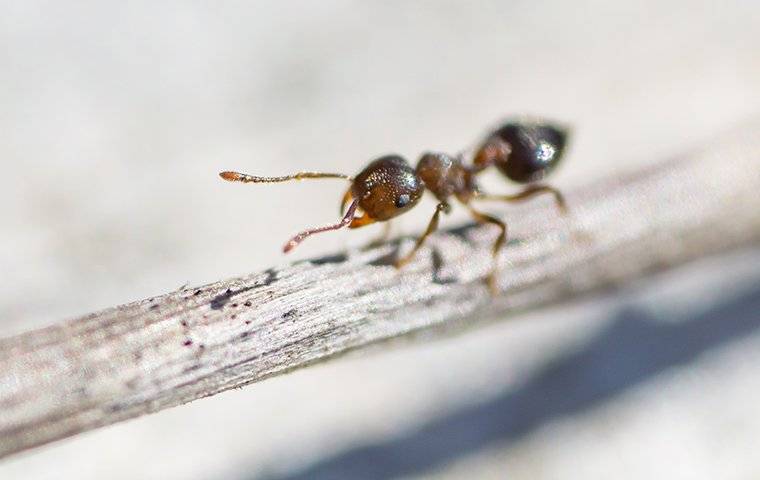 Ants are generally harmless and more of a nuisance than anything else. However, they still cause problems if they invade in large numbers. For example, they can contaminate your food, spread bacteria, and in some cases, even cause property damage. Fortunately, there are ways to keep them at bay such as:
Keep all food in sealed containers or the refrigerator.
Keep trash in bins with tight-fitting lids.
Wipe down the counters and sweep the floors free of food debris or spills.
Use door sweeps under exterior doors.
Install weather stripping around exterior doors and windows.
Seal all entry points in the home's foundation with silicone caulk.
Clean regularly with soap, cleaner, and water to remove any ant scent trails.
If you desire the most effective approach to ant control, then reach out to the team at Anderson Pest Control. We're ready to assist you every step of the way to becoming ant-free once again.
Commercial Pest Control In Sovana, NV
When you have happy customers and satisfied employees, it's a good time for your business. Unfortunately, pest invasions disrupt that good time by causing problems like contamination, bad reviews, and possibly, building code violations, among other concerns.
Keep your business protected by working with our team at Anderson Pest Control. We've worked with several different industries and are prepared to eliminate your pest problems without disrupting your business. With our customized treatment plan, you can relax knowing you're getting the results you need.
Call our team at Anderson Pest Control today to explore your commercial pest control options and keep your business running smoothly.