How To Control Cockroaches On Tule Springs Properties
Cockroaches are a tenacious pest that can survive for up to a month without food, a week without water, and in some cases, a week without their head. That said, here are a few ways that Tule Springs property owners can control cockroaches on their property:
Keep things clean. Cockroaches love everything from clutter to dirty dishes, so making sure that stacks of newspapers get recycled and the dishes don't pile up is key.

Address moisture issues. While their primary goal is finding human food, some species of cockroaches will seek excess moisture. Be sure to repair any leaking faucets, drains, pipes, irrigation systems, bathtubs, and shower heads.

Watch where you eat. Roaches love nothing more than the tiniest of your crumbs. Try to eat neatly with a plate and limit the number of places where you eat.

Call the professionals. Over time, cockroaches have become resistant to many common pesticides, and using traps or bait leaves Tule Springs homeowners with dead roaches strewn about the house without eliminating the infestation. Since cockroaches can actually be very harmful to a person's health, nothing beats calling in a team of professional pest control specialists.
Contact the team at Anderson Pest Control today for cockroach care you can count on.
Four Easy Ways To Avoid Stinging Insect Bites In Tule Springs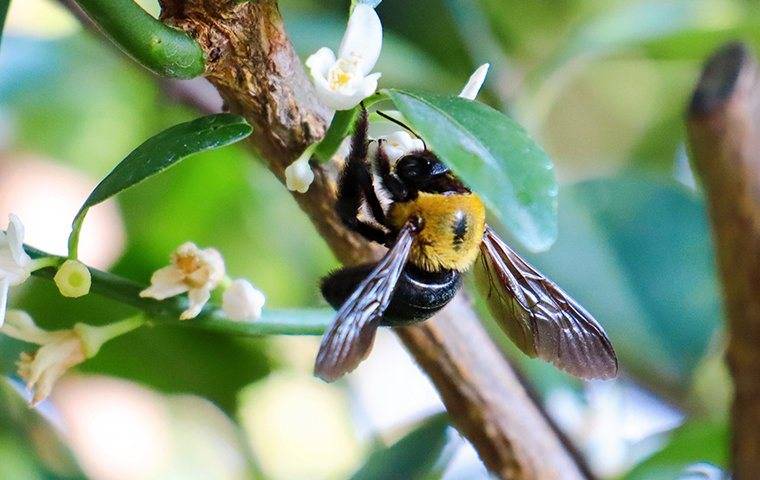 No matter if you have wasps or hornets or any stinging insect in between on your Tule Springs property, they can easily become a buzzkill. Four ways to avoid these pests are:
Store food and trash properly. Wasps love nothing more than your trash, so next time you host a barbeque, be sure to store trash securely and keep all food that's being served covered in airtight containers.

Watch where you plant. While some people like stinging insects for their ecological benefits, having a garden that's planted too close to your home can actually prove dangerous.

Limit your scent. Similarly to other pests, things like heavily scented detergents, perfumes, and lotions will attract stinging insects, so opt to wear unscented items.

Contact the pros. Stinging insects are invasive and present a significant health risk to humans, so when it comes to giving them the boot, nothing beats working with the professionals.
For all of your stinging insect control needs, contact the professionals at Anderson Pest Control today!