Professional Pest Control For Canyon Gate, NV Properties
Here in Canyon Gate, NV, there are many pests that home and business owners might find invading their property. While some of the area's pests are simply nuisances, others can damage property or spread harmful diseases. If you are a home or business owner here in Canyon Gate, you need to be prepared for any pests that might threaten to invade your property.
Here at Anderson Pest Control, we offer residential and commercial pest services that you can count on to keep your property safe from pests and the various threats they pose. You don't need to take on pests alone. Give us a call today to receive a free quote, or continue reading to learn more about all of our pest control options.
Home Pest Control In Canyon Gate, NV
Being a homeowner is something to be proud of. You want to protect your investment from any would-be threats, including pests. With residential pest control from Anderson Pest Control, you can be certain that your home is in good hands.
Initial Inspection
Before we make any treatment suggestions, we begin by inspecting your property thoroughly. During this inspection, we look for any signs of life, entry points, and conditions conducive to infestations. Following the inspection, we will come up with an IPM-based solution specific to your home's needs.
Treatment
Treatments are based on your property's needs but may include a perimeter barrier treatment, de-webbing and de-nesting the façade, spot treatments of problem areas, glue boards, and exclusion work.
Follow-Up
If you sign up for ongoing services, we will return to your home on a regularly scheduled basis to retreat the exterior of your home to ensure your property remains protected from pests all year long. Indoor treatments are also available upon request.
To learn more about our residential pest services, contact Anderson Pest Control today.
Additional Services
In addition to our general pest control services, we also offer these pest-specific services:
Rodent Control
Spider Control
Pigeon Control
Scorpion Control: What Canyon Gate Residents Ought To Know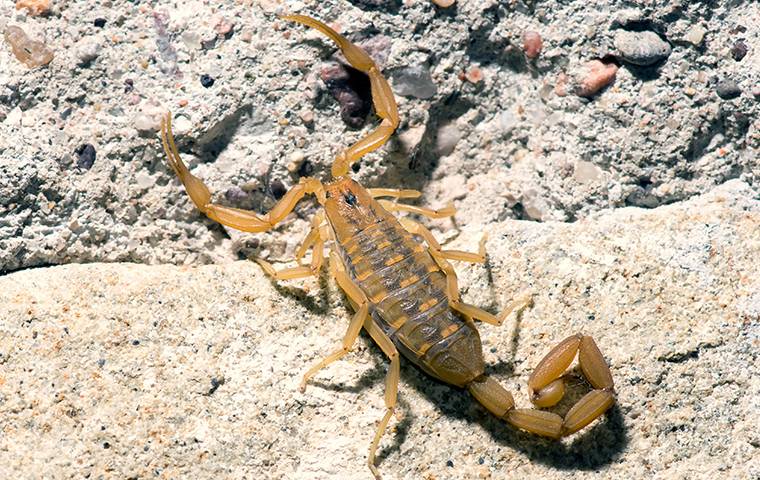 Here in Canyon Gate, most people have come across a scorpion at some point or another. These pests like to seek shelter in yards, garages, sheds, and will even enter homes if the conditions are right. As such, you need to know the steps you can take to keep these stinging pests out of your home. This includes:
Seal cracks in the foundation of your home.
Install door sweeps under exterior doors.
Use weather stripping around windows and exterior doors.
Install screens in windows and exterior doors.
If you are currently dealing with a scorpion problem on your property, contact the professionals here at Anderson Pest Control today. We have the experience and expertise to properly eliminate any scorpion with which you may be dealing.
Five Ways To Prevent Weeds In Your Canyon Gate Garden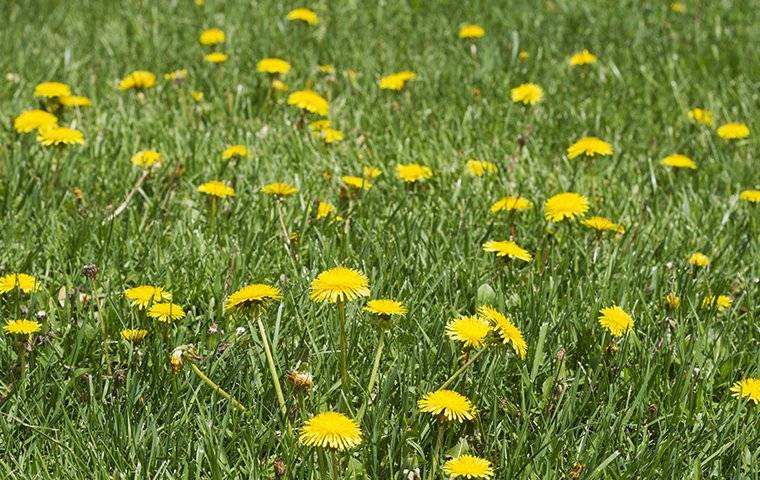 Gardens are wonderful ways to grow beautiful flowers, interesting plants, and even tasty vegetables. However, one thing that no one wants to find in their garden is weeds. That's why you need to know these tricks to keep your garden weed-free.
Cultivate carefully – most gardens have weeds seeds buried deep down that will never receive enough light to germinate. As such, when cultivating plants, only dig where you need to, and remove any weed seeds that might spring loose in the process.
Use mulch to cover and block out the sun. However, you will need to change the mulch every so often.
Weed when it's easiest. Don't strain yourself when trying to pull weeds. Wait until the ground is moist and soft to pull them out of your garden. Alternatively, you can also cut off their heads if you can't remove them from the ground.
Plant the plants you want close together to block the sun and prevent weeds from growing.
Only water your plants, not the weeds growing between them.
For more weeding advice, contact Anderson Pest Control today.
Commercial Pest Control In Canyon Gate, NV
When pests get into a business, they can cause all sorts of problems. From damaging inventory to driving away customers, there are tons of ways pests might hurt your bottom line. That's why you need a commercial pest control plan from Anderson Pest Control. We customize each of our commercial plans to the specific needs of the business with which we're dealing. After all, a restaurant and a warehouse have very different pest needs.
We begin by inspecting your property, during which we look for signs of life, entry points, and other conducive conditions. We will also speak with you about what you've been experiencing and what you need from your pest control plan. Once we have all the information, we will design a plan of approach specific to your business. Treatments might include de-nesting, de-webbing, perimeter treatments, spot treatments, glue boards, and exclusion work.
Follow-up treatments are available on your schedule. Whether you want to come back once a month or once a quarter, we will work with you to provide the service that works best for your business. Give us a call to learn more about our commercial pest services.
Commercial Facilities We Service
Doctor's Offices
High-End Business Parks
Multi-Family Housing
Municipalities
Shopping Complexes
Warehouses
Tips To Help Avoid Stinging Insects In Canyon Gate This Summer
The term "stinging insects" refers to a group of insects that can sting humans. This group includes wasps, hornets, yellow jackets, and bees. While most stinging insects are not aggressive, they will sting if they feel threatened.
Stings can cause pain, swelling, and in some cases, an allergic reaction. Here are tips to help you avoid getting stung this summer:
Wear light-colored clothing when outdoors
Avoid sweet-smelling perfumes, colognes, or lotions
Don't swat at insects if they land on you
Be careful when handling flowers and other plants
Keep food covered and garbage cans sealed
By following these straightforward tips, you can effectively avoid getting stung by stinging insects in Canyon Gate. However, if either you or a family member is stung by one of these insects, be sure to seek medical attention immediately.
Once the doctor has determined that the sting is not serious, you can then contact a professional Canyon Gate pest control company to assist with the removal of the stinging insects from your property.
Anderson Pest Control is a veteran in the pest control industry with 19 years of experience. We offer a variety of services to rid your home of stinging insects and other pests.
Give us a call today to schedule a free quote.
Here's Why Rodents Are Such A Problem In Canyon Gate Homes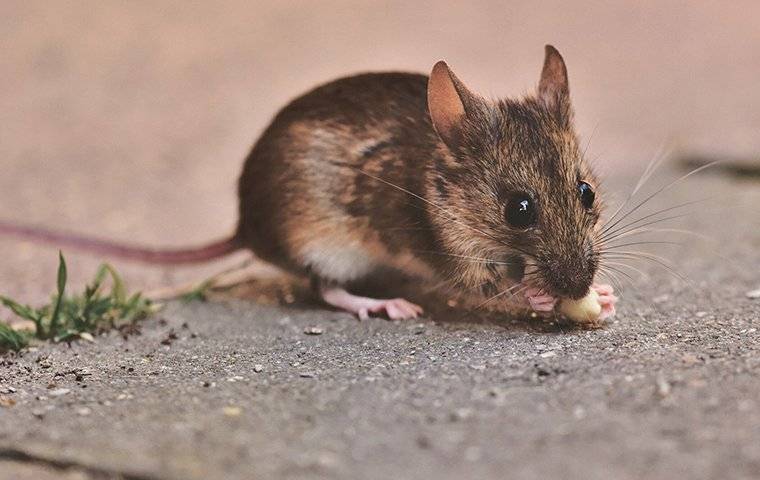 Most people are familiar with the common rodents that invade homes in Canyon Gate — rats and mice. These furry creatures may look cute, but they can cause damage to your home and pose a risk to you and your family's health and comfort.
Rodents are known to carry diseases such as:
Hantavirus: It's spread through contact with rodent urine, droppings, or saliva. It can cause severe respiratory illness in humans.
Plague: This disease is most commonly associated with rats and was responsible for the demise of millions of people during the 14th century.
Salmonellosis: This foodborne illness is caused by eating food that rodent droppings have contaminated.
As you can see, rodents aren't something to be taken lightly. Once these critters enter your home, they'll soon spread across all available spaces. They are prolific breeders, so the problem will only get worse if left unchecked.
The only foolproof way to deal with a rodent infestation is to call a professional pest contractor. Here at Anderson Pest Control, we use a system of baits and traps to rid your home of these pests humanely.
If you've noticed any indication of rodents in your home, call us today to schedule a free inspection. We'll be happy to devise a plan to remove these furry intruders from your home.
Common Nuisance Pests In Canyon Gate To Watch Out For This Summer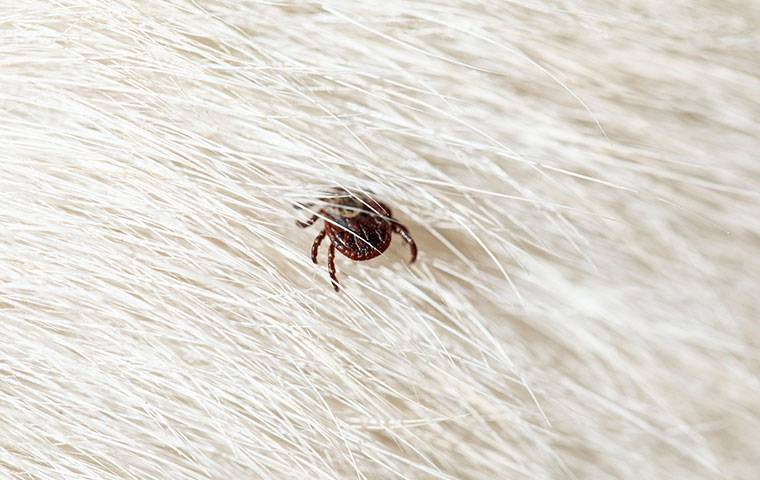 The warm weather brings all sorts of pests out of hiding and into your home in Canyon Gate. While a good number of pests are nothing more than a nuisance, some of them pose a grave threat to your health, property and safety.
Here are some of the most common pests to watch out for this summer:
Mosquitoes: They are the deadliest creature on earth. They can spread malaria, yellow fever, and the Zika virus.
Ticks: Ticks are small, blood-sucking parasites that can transmit Lyme disease to humans.
Fleas: These pests can cause flea allergy dermatitis in humans and pets. They can also transmit diseases such as typhus and plague.
Over time, most of these pesky critters have grown immune to traditional pesticides. As such, it's best to call in a professional pest control expert who can safely and effectively remove them from your home.
Anderson Pest Control has been dealing with nuisance pests for over 19 years. We have the tools, certification, and, more importantly, the experience to get rid of these pests quickly and efficiently.
Schedule a free inspection online to get started. We'll be happy to get rid of these pests so you can enjoy a worry-free summer.
How To Tell If Your Canyon Gate Home Has A Cockroach Problem
Finding out you have a cockroach infestation in your Canyon Gate home is enough to make anyone's skin crawl. These pests are creepy, dangerous, and difficult to get rid of.
Roaches are known vectors of diseases such as Listeriosis and Salmonellosis. They can also trigger asthma attacks due to the allergens they produce. If you suspect you may have a cockroach problem, there are some telltale signs to look out for:
Cockroaches are most active at night. If you've been seeing these pests scurrying around your home after dark, it's a good indication that you have an infestation.
You may also notice cockroach droppings around your home. These droppings are small, dark, and cylindrical.
If you're hearing strange noises coming from your walls or cupboards, it could be the sound of cockroaches scampering around.
As soon as you notice signs of a cockroach infestation, call in a professional cockroach control expert. The sooner you deal with the problem, the easier it'll be to get rid of these pests.
Anderson Pest Control has been dealing with cockroaches and pest infestations for years. This has given us the experience and expertise to quickly and effectively eliminate these pests.
Call us for a free inspection.