Professional Pest Control For Foothills, NV Properties
Foothills, NV is more than just a neighborhood; it's a community that many local homes and business owners affectionately call home. While there is a lot to love about living here, we also face many pests that can damage our property and spread harmful diseases. Therefore, if you are a home or business owner, you need to consider protecting your property with pest services that work effectively.
Here at Anderson Pest Control, we offer residential and commercial pest solutions that you can count on to keep your home or business safe from pests and the various threats that they pose. Don't let these unwanted invaders damage your home, or drive customers away from your business. Reach out to us today to learn more about our residential and commercial pest services.
Home Pest Control In Foothills, NV
When pests get into a home, there's no telling how many issues they might cause. While some can destroy your property, calling for costly repairs, others can spread harmful bacteria, pathogens, and disease to food products and other surfaces. Given this, you need effective residential pest solutions to protect both your home and your family from these destructive and dangerous pests. With a residential pest control plan from Anderson Pest Control, that's exactly what you get. We begin by inspecting your home so that we can get a firm understanding of your current pest situation. Then, we will devise an IPM treatment plan based on our findings. Follow-up visits are also available to ensure your home remains pest-free throughout the year. To learn more about our approach to residential pest control, contact us today.
Cockroach Control: How To Get Rid OF Roaches In Foothills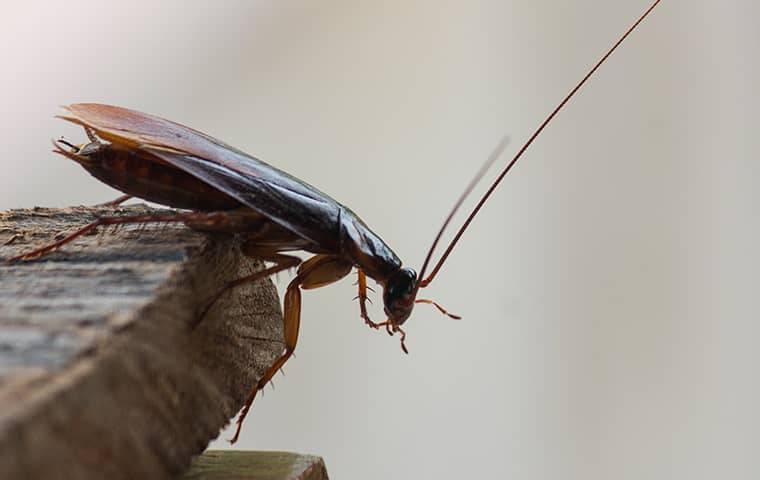 Cockroaches might be the most unsightly pests you'll ever come across in your Foothills home. What's worse, they can spread many disease-causing bacteria and pathogens when they invade. As such, you need to know the steps you can take to keep these dangerous pests out of your home. This includes removing any factors that attract them inside and sealing off potential entry points.
Store food in airtight containers or the fridge.
Wipe up any spills from countertops or the floor immediately.
Store trash in bins with tight-fitting lids.
Install door sweeps under exterior doors.
Fill in cracks in your home's foundation.
If you are currently dealing with a cockroach infestation in your home, contact the professionals here at Anderson Pest Control. We have the experience and expertise needed to effectively eliminate any infestation with which you are dealing. Give us a call today to learn more.
How Dangerous Is It To Have Stinging Insects In My Foothills Backyard?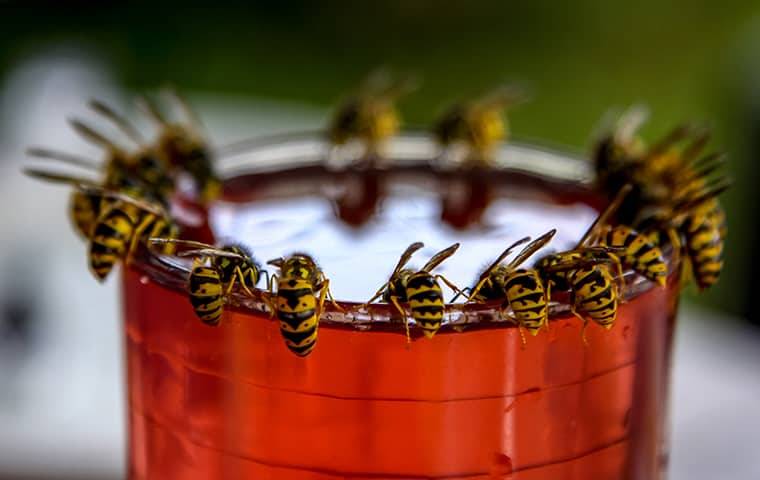 Although they are quite beneficial to the ecosystem, stinging insects are never a welcome sight in your Foothills backyard. These pests include bees, wasps, and hornets, and, as their name might suggest, they possess stingers which they can use to inflict painful stings.
Not only are the stings from these pests painful, but they can also cause further health complications. This is especially true for people who are allergic. Even if you are not allergic, if you are stung multiple times, or are stung in the neck or face, you may face serious health complications.
Given this, it is important to take the necessary precautions to limit these pests around your yard. When it comes to limiting stinging insects in Foothills, there's no one better than the pest experts here at Anderson Pest Control. Give us a call today to learn more.
Commercial Pest Control In Foothills, NV
At Anderson Pest Control, we know that no two businesses are exactly alike. That's why each of our commercial pest control plans is unique to the specific business for which it was created. After all, a restaurant and warehouse seldom require the same approach to pest control. Here at Anderson Pest Control, our customers' satisfaction is our utmost concern. That's why we listen to you when you tell us the pest control needs, requirements, and regulations of your business. Then, we will devise a treatment plan with those in mind. You don't need to settle for the one-size-fits-all solutions of our competitors. Find a commercial pest plan that works for you and your business. Give us a call today to learn more about our commercial pest services in Foothills, NV.