Professional Pest Control For Green Valley Ranch, NV Properties
Green Valley Ranch, NV is a community with a lot to love. However, there are also many pests that we home and business owners face throughout the year. Not only can these pests damage property, but they can also spread dangerous diseases. This means if you are a local home or business owner, you need reliable pest solutions to keep your property safe.
That's where we come in. Here at Anderson Pest Control, we offer both residential and commercial pest services that you can count on to keep your property safe from pests and the threats that they pose. With an ongoing service plan, we won't just treat current infestations and call it day. We will return on a predetermined schedule to ensure your property stays pest-free all year long. Don't let pests threaten your home or business. Contact us today to learn more about our residential and commercial pest solutions.
Home Pest Control In Green Valley Ranch, NV
If you're a homeowner, the last thing you want to see in your property is a mouse or cockroach scurrying about. Nor do you want to be kept out of your yard by dangerous hornets or annoying mosquitoes. When it comes to pests in Green Valley Ranch, there's no shortage of them that could invade your home. That's why you need residential pest solutions you can trust. At Anderson Pest Control, we don't just treat current pest infestations. We also take the necessary measures to ensure your home remains protected in the future. We utilize IPM solutions to ensure pests don't come back while limiting the use of harmful chemicals or sprays. Don't let pests damage your home or keep you from enjoying your yard. Contact Anderson Pest Control today to learn more about our residential pest services.
Green Valley Ranch's Simple Guide To Rodent Control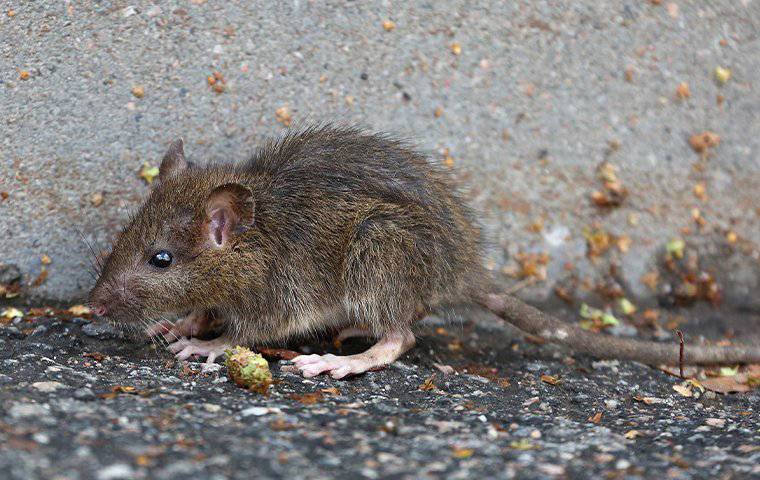 Despite their larger size, relative to other home-invading pests, rodents are some of the most common pests faced by Green Valley Ranch property owners. Rodents have been known to damage property and spread harmful diseases. As such, you need to do everything you can to keep these dangerous pests out of your home. This includes:
Store food in airtight containers or the fridge.
Wipe up spills promptly.
Take out the trash regularly.
Fill in cracks in your home's foundation.
Install door sweeps under exterior doors.
If you are currently dealing with a rodent infestation in your Green Valley Ranch home, contact the professionals here at Anderson Pest Control for assistance. Don't let rodents threaten your health and safety. Give us a call today to learn more about our rodent control solutions.
How Do I Get These Cockroaches Out Of My Kitchen In Green Valley Ranch?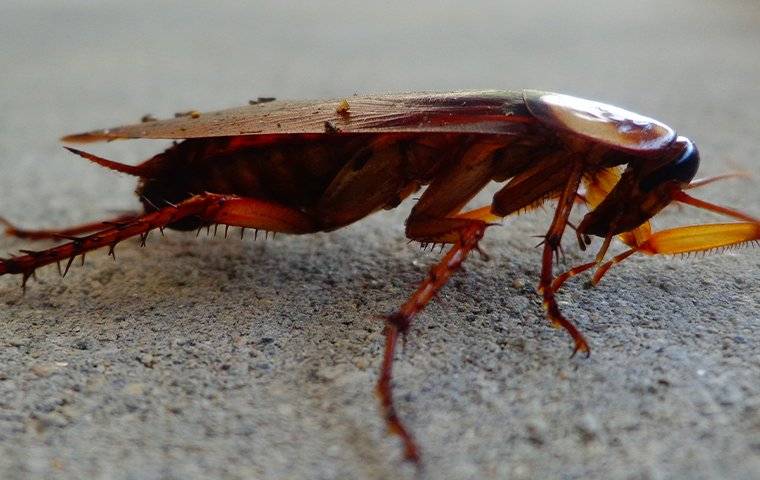 There are many things more unsightly than a cockroach scurrying across the floor of your kitchen. Not only are these pests gross, but they can also spread disease-causing bacteria and human pathogens. Given this, you need to know the ways you can keep cockroaches out of your Green Valley Ranch home. These include:
Store food in airtight containers if not in the fridge.
Store trash in bins with tight-fitting lids.
Wipe up spills from counters and floors promptly.
Install door sweeps under exterior doors.
Seal off holes around your home's exterior.
If you are currently dealing with a cockroach infestation, contact the professionals here at Anderson Pest Control. We have the experience and expertise needed to effectively eliminate any infestation with which you might be dealing. Give us a call today to learn more.
Commercial Pest Control In Green Valley Ranch, NV
No matter what line of work you're in, pests are never a welcome sight in your business. These unwanted invaders can damage inventory, scare customers away, and diminish your reputation in the community. Therefore, if you want to protect your bottom line from pests, you need effective commercial pest solutions.
At Anderson Pest Control, we customize our treatment plans to meet the specific needs of the business we are servicing. We do this by speaking with you, the customer so that we have a firm understanding of any regulations or industry-specific needs you may have. We also wait to draw up a treatment plan until we've had the opportunity to carefully inspect your property. That way we know exactly what we're dealing with before we make any decisions. To learn more about our commercial pest services, contact Anderson Pest Control today.
Five Ways You Could Be Wrong About Green Valley Ranch Bed Bugs
When you hear the words 'bed bugs,' what's the first thing that comes to your mind? Like most people, you probably think you only get bed bugs if you keep a dirty home. Contrary to many beliefs, bed bugs don't care about a person's socioeconomic status or cleanliness.
You can find Bed bugs in first-class luxury hotels, resorts, and low-budget motels. Bed bugs are invasive pests found wherever people are, as humans are their favorite hosts for blood meals.
You would not be the only one if you had the same misconception about bed bugs listed in the example above. You should be aware of many more myths and misconceptions about bed bugs. Let's take a closer look at some of them.
You can only find bed bugs only beds. Contrary to their name, you can find bed bugs in many things and places, such as baseboards, cars, couches, and even electrical outlets. Wherever people are, bed bugs won't be too far.
Bed bugs transmit diseases. Unlike other disease-carrying pests, the most harm they cause is itchy red welts, which some people don't even experience.
You can get rid of bed bugs on your own with DIY methods. DIY bed bug treatments are ineffective, especially now that bed bugs are resistant to over-the-counter treatments, making eliminating bed bugs from egg to adult very difficult.
You can't see bed bugs with the naked eye. You can. Adult bed bugs are comparable to the size of an apple seed. However, bed bugs eggs can be more difficult to see due to size and color, but you can still see them if you really look.
Bed Bugs only bite at night. Nighttime is ideal for bed bugs, but they feed whenever the opportunity presents itself no matter the time of day; they'll adapt whenever their meals are available.
As you can see, there are many misconceptions about bed bugs that aren't true. However, it's also a good thing that we at Anderson Pest Control can educate you on the truth behind these misconceptions, helping you be more aware of these pests and take proper preventive measures. To learn more about bed bugs and bed bug control services, give us a call today.
Ants In The Kitchen Of Green Valley Ranch Homes
The sight of ants in your home can be one of the most frustrating experiences, whether you rent or own your home. Though these pests are a complete nuisance, their presence forces you to consider why they're in your home, especially if they seemingly came out of nowhere.
There are quite a few reasons why ants are showing up in your home, including grease build-up around your outdoor grill, having a birdfeeder near your home, neglecting to put the lid on your trash cans, and leaking pipes. These factors are major attractors of Argentine ants and harvester ants, which are most prominent in the area.
Once you know what could be causing ants in and around your home, the next move is to eliminate them from your home. Here at Anderson Pest Control, we don't recommend DIY, at-home treatment methods, especially for harvester or Argentine ants, as they're challenging to eliminate. We have safe and effective treatments to entirely remove ant infestations in and around your home.
In addition to our services, it would be beneficial in ant prevention for you to seal any cracks or openings in your home, add exterior door sweeps, wipe food spills from counters and floors promptly, and routinely clean your kitchen. To learn more about our ant control services, give our expert technicians at Anderson Pest Control a call today.
The Trick To Keeping Scorpions Away From Your Green Valley Ranch Property
Green Valley Ranch is in the desert, and it makes perfect sense that residents experience insects and wildlife that thrive in desert climates. Scorpions are one of those groups of creatures.
A scorpion is an arachnid with eight legs, a curved, segmented tail with a stinger at the end, and large claws. Fortunately, for the Green Valley Ranch area, we only have to worry about three species: the Arizona bark scorpion, the desert hairy scorpion, and the stripe-tailed scorpion.
As with most pests that enter your home, scorpions aren't there for no reason. Two important traits to know about scorpions are these:
Scorpions have high moisture needs.
Scorpions eat insects, spiders, and other scorpions.
Knowing these two traits, if you see scorpions in your property, you either have some moisture issues, like leaking pipes, an overwatered yard, or damp crawl spaces. Additionally, as scorpions are hunters, you could also have another pest problem in your home that you're unaware of, attracting scorpions to your home.
Because scorpions can sting, that makes them dangerous, and trying to remove a scorpion infestation on your own is extremely dangerous. Only professional scorpion removal is the safest and most effective way. At Anderson Pest Control, we have been serving the Green Valley Ranch area with pest control for over 19 years and aren't new to the scorpions of the area.
Whether scorpions have taken over your home or business, trust your property only to the experts. We provide exceptional service to our clients every time. Call to set up your appointment for scorpion removal services today.
Is This Spider In My Green Valley Ranch Home Dangerous?
Spiders are usually reclusive creatures that tend to stay out of the way of humans when outside. However, they can be a dangerous threat when they enter our homes, especially the spiders native to the Green Valley Ranch area.
The three spider species you'll likely see in this area include:
Wolf Spiders: Large, fast-moving spiders that are brown or grey. Hairy with darker colored markings and bands.
Black Widow Spiders: Shiny pitch-black bodies with a red, hourglass marking on their underside.
Desert Brown Recluse Spiders: Tan to yellowish-tan in color with lighter brown abdomens. With violin-shaped markings on their body and six eyes instead of eight.
Of the three spiders, the black widow and desert brown recluse are considered the most dangerous due to the effects of their bites.
A desert brown recluse spider bite can cause the skin around the bite to become necrotic and infected, leaving a hole in the skin. It can take several months for the wound to heal.
A bite from a black widow spider affects the nervous system. Symptoms of a bite from this spider include fevers, chills, abdominal pain, chest pain, headaches, and vomiting.
Despite its scary appearance, the wolf spider poses no significant danger to people. The most a bite from this spider would do is cause pain and can lead to secondary infection.
Getting rid of a spider infestation is practically impossible and quite dangerous. Before a few spiders become an infestation, call Anderson Pest Control.