Professional Pest Control For MacDonald Ranch, NV Properties
Everyone knows about Nevada's famous 'Meadow' metro, but far fewer people are familiar with the beautiful vistas of Henderson city. This is the second-largest city in Nevada, only sixteen miles away from the excitement of downtown Las Vegas. Henderson is broken up into many unique suburbs, from Sun City to Green Valley to the iconic Calico Ridge. But perhaps the most beloved neighborhood of all includes the village of MacDonald Ranch. Home and business owners love everything about MacDonald Ranch. Not only is this affluent suburb perfect for raising families and enjoying the high life, but it is also a great place to simply kick back and relax. Of course, life isn't always as simple as that.
Complications from frequent area pests, including rodents, roaches, and stinging insects, can make life a little less fun. These creatures infest many properties around MacDonald Ranch and are difficult to eradicate thanks to Nevada's warmer climate. With Anderson Pest Control, MacDonald Ranch property owners can finally rest easy. Our pest elimination tactics give us an edge over the competition, providing us with a way to help property owners almost immediately. We have been passionate about what we do for nearly 20 years, and look forward to developing new ways to help MacDonald residents. For a free quote, contact our main Las Vegas office right away.
Home Pest Control In MacDonald Ranch, NV
Your house deserves to feel like a home. Whether you have been under attack by stinging insects, biting bed bugs, or infiltrating rodents, pests make life that much more difficult. By alienating you from your home, pests make you feel less and less in control of your surroundings. Long-term pest infestations also have long-term effects, from health concerns to financial implications. Finding the right prevention and protection before an infestation occurs is the MacDonald Ranch homeowners' best option.
That's where Anderson Pest Control comes in. Our exemplary team of pest management professionals protects more than 200 of MacDonald Ranch's worst offenders, from termites and spiders to everything in between. We work hard to establish a barrier of protection around your home, defending you against recurring infestations once and for all. We protect homes all over the area from dangerous pests like:
Wasps And Hornets
Cockroaches
Ticks
Mosquitoes
Occasional Invaders
Request a quote for a residential pest control plan for your property by contacting Anderson Pest Control at your earliest convenience
Stinging Insects: What MacDonald Ranch Residents Ought To Know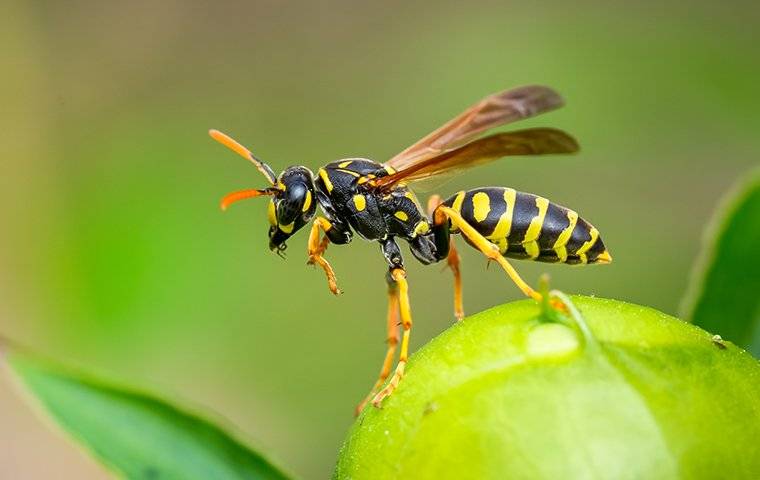 It can be very easy to underestimate the dangers posed by stinging insects. Many home and business owners do not come into personal contact with hives, and assume that their presence on the lawn is 'no big deal.' Unfortunately, stinging insects in MacDonald Ranch are known to be some of the most dangerous pests in Clark County.
Here are three things to keep in mind when spotting a hive or colony:
1. Stinging insect attacks are known to be painful and lethal.

2.Stinging insect hives may number in the hundreds.

3. Stinging insects cannot be eliminated through home remedies alone.
The crew at Anderson Pest Control has decades of experience dealing with stinging insect vectors. We can safely remove a hive from your property with our stinging insect removal services. Call us today!
How To Kill Cockroaches In MacDonald Ranch, Nevada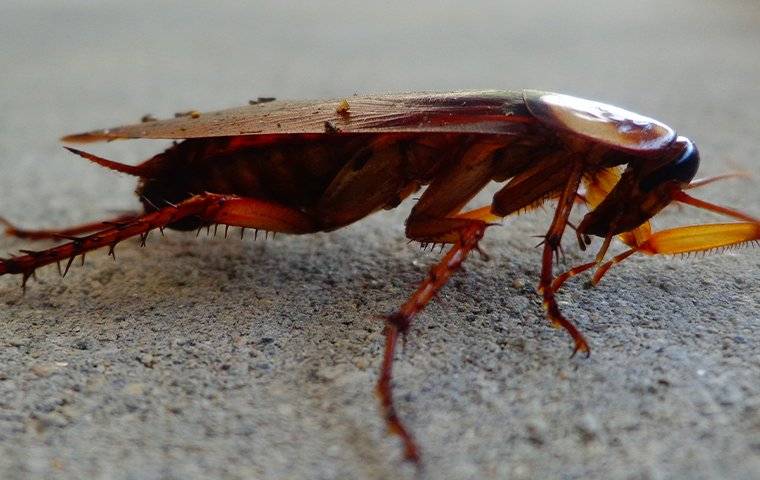 MacDonald Ranch cockroaches have a reputation for being some of the most dangerous pests in Nevada.
The best way to kill cockroaches will always be to rely on professional cockroach control measures in any home or circumstance. Not only is this far safer than do-it-yourself (DIY) remedies, but it is often more efficient.
We will inspect your property for signs of cockroach activity when you reach out to Anderson Pest Control today.
Commercial Pest Control In MacDonald Ranch, NV
As a business owner in MacDonald Ranch, you have three big concerns on your plate: finding customers, serving customers, and retaining customers. While this is a natural process that snowballs over time, the presence of pests makes it much harder to execute this plan successfully. Insects of any kind can affect your products, services, and bottom line. They may frighten away your customers or cause your employees to feel unsafe. Long-term infestations can erode your hard-won reputation.
Commercial pest control plans from Anderson Pest Control can alleviate the pressure from concerned MacDonald Ranch businesses. By continuously striving for excellence, there hasn't been an infestation we couldn't exterminate. Here's how our process works:
Use professional training and personal expertise to identify potential pests in the area.
Exterminate pests based upon a customized blueprint built for your business.
Investigate the area for pests post-treatment, several weeks after the initial application.
Rest easy knowing that you made the best choice in pest control. Anderson Pest Control is a team with your business needs in mind. Call today for a free commercial pest control estimate.