Professional Pest Control For McCullough Hills, NV Properties
While it has one of the more unique names in Nevada State, McCullough Hills is also one of the most popular cities in the area. There's no sense denying it: people just love what it's like to live, work, and play here at the heart of the city! McCullough Hills means many things to many people. Thousands of unique residents use this city as a bedroom community, a home base, and a vacation destination for their families. With activities only a few miles away, there's no limit to how much fun you could have! Of course, this also means there's no limit to pest activity, either. Surrounded by pests of varying severity, the residents of McCullough Hills are at an increased risk of attack by insects, mammals, and wildlife species.
Proper protection programs must be in place to ensure no pests are encroaching on residential and commercial facilities. Done incorrectly, pests could jeopardize many things that McCullough Hills residents know and love. The crew at Anderson Pest Control is proud to be a leading pest control provider for the McCullough Hills area, supplying over 20 years of professional experience. We have dealt with some of the area's worst pest infestations, and are passionate about keeping properties pest-free through any means possible. Learn more about what we can do for you by submitting an online contact form as soon as possible.
Home Pest Control In McCullough Hills, NV
Residential pests lead to residential disasters. From property damage to food contamination, insects or pest mammals inside the home could create massive problems that put you and your family in danger. Financial responsibilities may become overwhelming, as well as any physical injuries or illnesses. Finally, your emotional state could be extremely dampened by the presence of harmful creatures.
At Anderson Pest Control, we strive to create safe, clean, pest-free environments for all McCullough Hills homeowners to enjoy. We have been combining unique treatment options with outstanding service since 2002, and are proud to maintain a deep commitment to our friends and neighbors. We follow a three-step residential pest control process:
1. We perform an initial pest inspection that looks over your home for any signs of damage, infestation, or initial entry.
2. We discuss our findings with you at length, and together come up with an informed plan of action.
3. We ensure that our treatments complete the task by returning to your property. If there are still signs of a pest presence around the home, we will be happy to retreat free!
Call the McCullough Hills office of Anderson Pest Control for more information about our residential pest control plans.

How To Prevent Rodents From Destroying Your McCullough Hills Home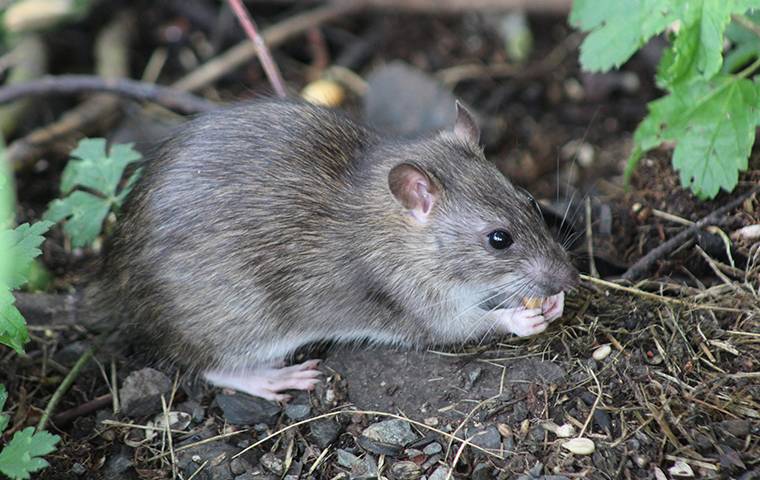 There's no way to tell when rodents might strike your McCullough Hills home. Creatures like rats and mice can operate year-round and may enter your building at any time. Once inside, these pests can create severe damage. The consumption of food, the contamination of surfaces, and the spread of disease are only a few of their problems.
Here's how to prevent rodents from destroying your McCullough Hills home:
Eliminate all entry points with waterproof caulking
Reduce accessible food and water sources
Invest in ongoing rodent control efforts with Anderson Pest Control
Inquire about rodent control services from Anderson Pest Control by calling, clicking, or visiting with us today.
Here's How You Might Be Attracting Stinging Insects To Your Property In McCullough Hills
Stinging insects like wasps, bees, hornets and yellow jackets can create infestations almost everywhere they go. Both commercial and residential facilities can develop unexpected hives, and suffer the consequences as well. Stings from these insects have been known to be fatal, and can dramatically affect your reputation.
Stop attracting stinging insects to the premises by doing the following:
Sweeping the eaves and roof lines
Removing fruit from underneath orchard trees
Eliminating standing puddles of water
If colonies have already appeared around your home, Contact Anderson Pest Control for hive elimination and removal. We are available for emergency services at a time convenient for you.
Commercial Pest Control In McCullough Hills, NV
If your business suffers from regular attacks from pests, know that you are not alone. Thousands of industries throughout the Denver metro area are infested by pests each year, from bed bugs and termites to rodents and stinging insects. Do the right thing for your property by investing in Anderson Pest Control, your number one source for commercial pest control plans. We love helping the following McCullough Hills industries:
Food Service Facilities
Hospitality Services (hotels, motels, etc)
Healthcare Centers
Retail Establishments
Don't see your industry on our list? We still can serve your unique niche! Simply connect with a team member today to discuss personalized commercial pest control plans. We can make your business out-of-bounds to pests. Find out how today!