Professional Pest Control For Mission Hills, NV Properties
In a place like Mission Hills, it can be tough to control pest problems because of our climate. Unfortunately, dealing with pest problems on your own can often make matters worse, increasing your exposure to potential property damage and disease incursion. At Anderson Pest Control, we take pride in protecting the Mission Hills area with dependable professional solutions. That's why we offer our residential and commercial clients the following benefits:
Decades of industry and area experience
Dedicated pest technicians
EPA-certified pest solutions
Wide varieties of pest control services
A pest-free guarantee with a proven track record
If you want to protect your home and business with a guarantee that you can count on, give us a call today.
Home Pest Control In Mission Hills, NV
As a homeowner in the Mission Hills area, you need to consider the damage that termites can do to your home, and you also need to consider the variety of dangerous bacteria that pests like rodents and roaches can spread throughout your property. You should also consider the fact that you'll have to deal with these pests 12 months out of the year if you don't partner with the proper professional services.
By partnering with Anderson Pest Control, you'll not only enjoy the benefits of experienced professionals, but you'll also have the confidence that comes with our tried-and-true pest-free guarantee. If you want to protect your home with pest control solutions that you can feel confident in when the stakes are high, give us a call today.
How Important Is Scorpion Control For Mission Hills, Nevada Properties?
In Nevada, there are a variety of invasive pests that will create problems in your home. However, scorpions are definitely some of the most frightening of the invasive local pests (and some of the hardest to control). On the bright side, most scorpions usually avoid human interaction and do not pose much of a threat to you or your family. However, some, like the striped bark scorpion, can induce a painful, venomous sting when provoked, possibly leading to serious medical complications.
Plus, scorpion activity on your property should tell you something about the way you take care of pest control issues on your property. Scorpions, like spiders, can be difficult to eradicate without specific, professional arachnid control solutions. However, they will only invade your property if they think it provides a fertile hunting ground for their pest prey. That's why practicing proper pest control methods can help reduce your chances of a scorpion infestation. These practices include:
Proper lawn care
Sealing cracks and crevices around the home
Controlling moisture issues
Cleaning regularly
If you do incur a scorpion problem, never try to deal with these pests yourself, as this is typically the most common way that people get stung. Instead, partner with a scorpion specialist on our Anderson Pest Control team. Give us a call today to schedule an inspection or notify us at the first sign of scorpion activity on your property.
Three Easy Ways To Prevent Pigeons Outside Businesses In Mission Hills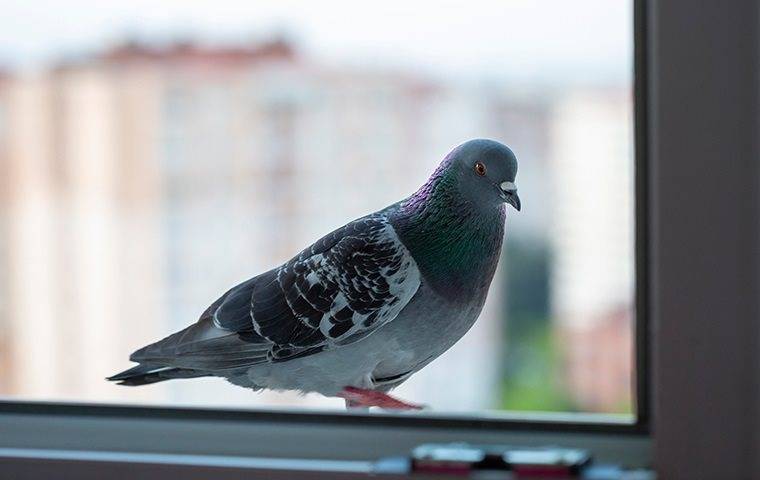 While pigeon problems may not be at the top of your list when it comes to pest problems on your Mission Hills property, they can cause a variety of problems for your business that you might not even realize. For instance, pigeon feces will deteriorate most construction materials, over time, increasing your facility's rate of depreciation. Their feces will also create a slip-and-fall-hazard, while the pest birds themselves can spread dangerous bacteria around the property. In order to prevent a potential lawsuit, try the following three pigeon prevention tips:
Storing outdoor food and trash properly
Cleaning and decluttering the roof regularly
Partnering with a pest control professional
When you partner with Anderson Pest Control, you'll have access to decades of pest control experience and our environmentally friendly bird-removal technology. Give us a call at the first sign of pigeons to find out how we can create a pigeon-free property for you, guaranteed.
Commercial Pest Control In Mission Hills, NV
Running a business in Mission Hills can put a lot of pressure on your reputation in the community. With so much riding on your reputation, especially due to social media, you really can't afford to take chances on DIY pest control methods. Instead, get the kind of protection you can count on when the future of your business and potential for profits are on the line.
At Anderson Pest Control, we provide high-quality pest control for all kinds of Mission Hills area commercial facilities. With decades of pest control experience and highly trained commercial pest professionals, we have everything we need to back up our promise of a pest-free facility. Give us a call today to schedule an inspection for your Mission Hills business.