Professional Pest Control For Nellis Air Force Base, NV Properties
Nellis Air Force Base is an Air Force installation complete with squadrons and military schools among other standard parts of a military base. There are a lot of personnel, equipment, and buildings that are susceptible to a pest infestation if the proper precautions aren't taken.
At Anderson Pest Control, our team is here to address your unique pest needs from start to finish. Since 2001, we've served both residential and commercial properties throughout the area. That's why we have you covered no matter the pest problems you're facing. Don't let your personnel or equipment suffer any longer than necessary. Contact us today to explore your pest control options so you can enjoy pest-free operations going forward.
Home Pest Control In Nellis Air Force Base, NV
Your residence should be the one place you have to retreat to from the rest of the world without worry or concern. Pest invasions keep those good feelings away thanks to their ability to transmit disease, cause property damage, or just be a nuisance that disrupts your regular activities.
Without fail, we get to work on your problems with a comprehensive inspection of the exterior and interior of your property. Once we've completed the inspection, we provide a range of treatments depending on your needs. These treatments include but aren't limited to:
Extensive Perimeter Barrier
Treatment Of Outdoor Furniture
Granular Lawn Treatment
Examine And Address Exterior Windows And Fitted Screens
For us, successful treatment provides you with a long-term solution that's truly effective in preventing re-infestation without risk to the environment. Contact us today at Anderson Pest Control to learn more about your residential pest control options.
Spider Control For Nellis Air Force Base Residents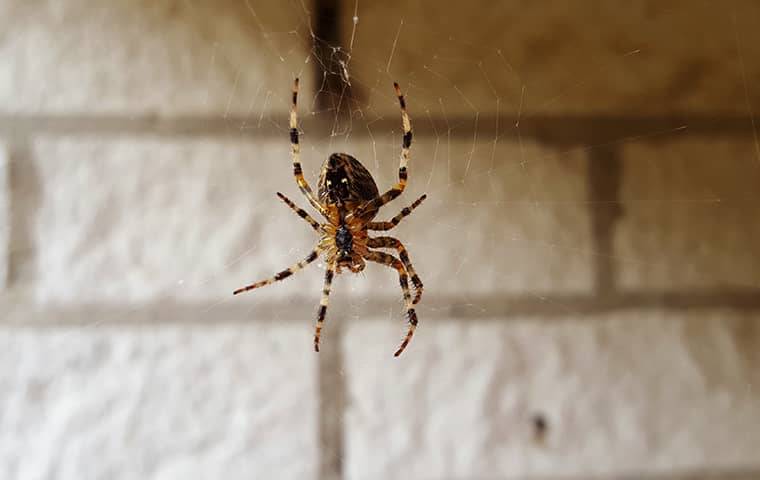 This might come as a surprise, but spiders are actually beneficial to the environment since they function as a form of pest control. However, that doesn't mean they need to make your property their command center.
Spiders get inside in many ways for the primary reason of hunting their prey. If you have a spider infestation, it means you also have another type of pest infestation on your hands. While most spiders aren't a threat, there are some like the black widow spider or the brown recluse spider that are harmful if you are bitten.
For this reason, it's always best to rely on professional assistance when it comes to spider control. Our team uses Integrated Pest Management to address all elements of a spider infestation including:
Removal Of Webs
Removal Of Egg Sacs
Elimination Of Prey Insects
Application Of Insecticides
And More
Experience spider control done right when you partner with Anderson Pest Control. Contact us today to discuss your spider control needs and experience a pest-free property in no time.
How Dangerous Are The Scorpions On Nellis Air Force Base?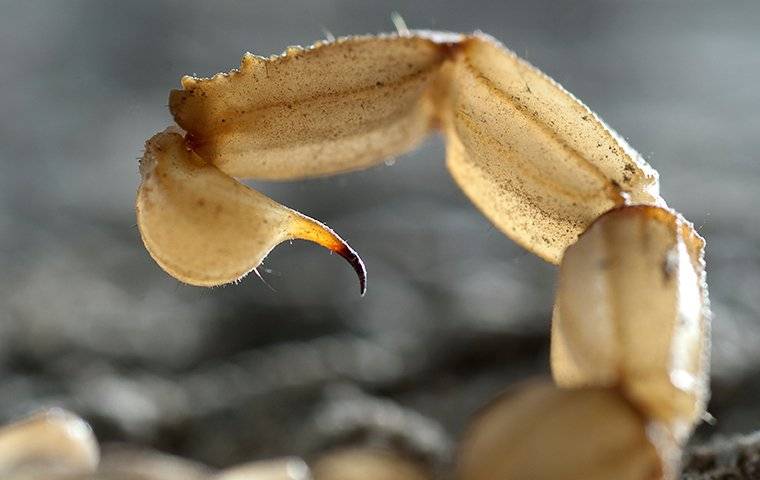 Like any stinging pest, scorpions have garnered a reputation as a fearsome pest that should be avoided at all costs. While they're not as bad as believed, they do still pack a sting on the level of a bee, if not worse.
This is the reason they do not belong anywhere on your property. Some ways to keep ward them off and remain safe include but aren't limited to:
Eliminating harborage sites
Keeping firewood a minimum of 20 feet from any building
Keeping wood off the ground by five inches or more
Sealing all entry points
Don't let the scorpions continue to remain where they're unwanted. Bring in the professionals by calling our team at Anderson Pest Control today. Contact us to schedule your inspection and take the first step towards becoming scorpion-free.
Commercial Pest Control In Nellis Air Force Base, NV
As a military base, you need your offices and equipment functioning at optimal capacity, which isn't possible during heavy pest infestations. Depending on the pest in question, you can expect damage to your buildings or the equipment. That's why we provide thorough commercial pest control services designed with your needs in mind.
Using Integrated Pest Management methods, our team provides the solutions you need today while safeguarding you against future infestations. Some specialties we offer are treatments for pigeons, bed bugs, desert pests, and other pests common to the area.
Take back control of your base with commercial pest control services that get the job done the first time. Contact us at Anderson Pest Control to schedule an inspection and get started.