Professional Pest Control For Northwest Las Vegas, NV Properties
When you think of places to raise of family, Las Vegas probably isn't the first place that comes to mind. But Northwest Las Vegas, away from the noise and chaos of the strip, is a great place for families. The schools are top notch, and it's home to a large number of military families because of the nearby Air Force bases. Unfortunately, Northwest Las Vegas is also home to a lot of pests.
At Anderson Pest Control, we are a locally-owned and -operated business that has been taking care of the pest control needs of the residents and businesses in this area since 2002. We take pride in providing customer friendly, high quality service you can count on at a fair price. We guarantee quick and long-lasting results that you can count on to keep you, your family, your home, and your business safe year-round.
Home Pest Control In Northwest Las Vegas, NV
If you love your Northwest Las Vegas neighborhood but hate dealing with the pests in your home, you are not alone. Pests in your home can spread disease and damage your property, putting your safety and your wallet at risk.
At Anderson Pest Control, our goal is to make sure you can live comfortably at home without worrying about pest problems. Our residential pest control plans are designed to fit a wide range of needs and budgets. Whichever plan you select, it is guaranteed to be environmentally friendly, effective, safe for your family and pets, and backed by one of the strongest warranties in the pest control industry. Our treatments will quickly eliminate any infestations and build a barrier of protection to keep them from returning, keeping you and your family living pest-free all year long.
Rodent Control: How To Get Rid Of Rodents In Northwest Las Vegas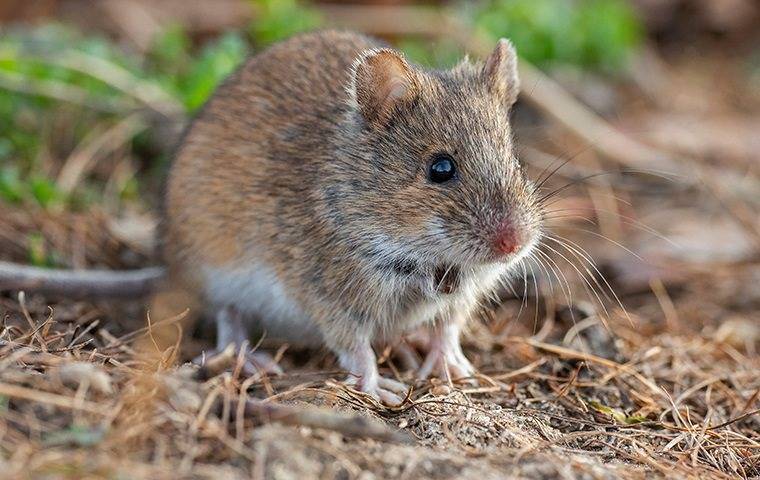 Rodents can be a major concern if they infest your home or business. They spread diseases and destroy your property by chewing through pipes, wood, and wires. Once they have made their way in, they can be hard to get rid of because they hide in the dark corners of your home and breed quickly.
The best way to control a rodent infestation is to prevent it from occurring in the first place. Here are some tips to keep rodents off your property and out of your home:
Limit access. Repair damaged screens, seal cracks in your walls and foundation, and use door sweeps to keep rodents out.

Use screens to cover chimney and vent openings.

Keep humidity down. Ensure proper ventilation of crawl spaces, basements, and attics. Use a dehumidifier if necessary.

Keep shrubs and trees trimmed and away from the exterior of your home.

Store firewood at least 20 feet from your home
If you already have an infestation, DIY approaches may be ineffective or incomplete. Let our trained technicians develop a comprehensive rodent control plan to eliminate the infestation and keep these pests from returning.
Northwest Las Vegas' Guide To Effective Ant Prevention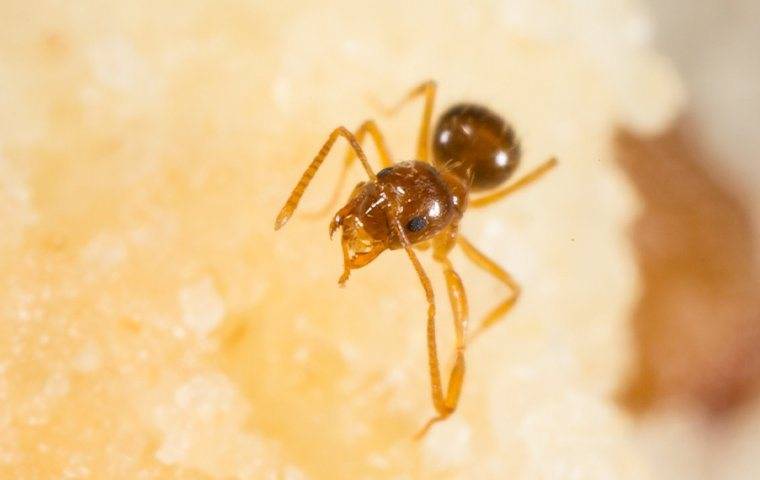 Ants may seem like a fact of life. Wherever you look, you see them. That doesn't mean that you want them in your Northwest Las Vegas home, though. A residential pest control plan developed by one of our pest control technicians will keep ants away. In between services, here are some things you can do to help prevent ants in your home:
Store ripe fruit in the refrigerator.

Store all food in sealed containers.

Clean up spills quickly and thoroughly.

Wipe down or spray your trash cans frequently.

Use crushed stone instead of mulch around your home.

Keep shrubs and other potential nesting areas away from your home's foundation.
These tips, combined with a pest control plan from Anderson Pest Control will keep you living ant-free year-round.
Commercial Pest Control In Northwest Las Vegas, NV
Pests in your building are bad news. They can drive away customers, destroy inventory, and jeopardize the health of anyone around. On top of that, nothing can ruin the reputation of your business and drive away customers faster than an online review that mentions the word "roaches." You work too hard to have pests put your business at risk.
As a small business ourselves, we understand the difficulties business owners in Northwest Las Vegas face, and are here to make sure that pests are one of them. We serve a variety of industries, including:
Doctor's offices

Office buildings

Multi-family homes

Government buildings

Shopping malls

Warehouses

And more
Whatever type of business you run, we have the experience and expertise to keep it running pest-free. All of our treatments are designed to not only eliminate active pest threats, but keep them from returning. This includes sealing up access points and working with your staff to point out behaviors that are conducive to pests. We also offer emergency services for unexpected pest problems. Call us today and let us keep your business running pest-free. Contact us today for commercial pest control.