Professional Pest Control For Paradise Hills, NV Properties
Paradise Hills, a large neighborhood in Henderson, NV, is family-friendly with plenty of parks and great schools. Paradise Hills is great if you are looking for a safe place to live with reasonably priced homes and more space than living in Las Vegas offers. But like most areas of Nevada, Paradise Hills residents have their share of pest problems.
At Anderson Pest Control, we are here to make sure you can live and enjoy everything that Paradise Hills has to offer without worrying about the pests. We are a locally owned, family business that strives to put customers first in everything we do. We use eco-friendly treatments for a majority of our services, with the goal of eliminating and preventing pests while keeping you and your family safe.
Home Pest Control In Paradise Hills, NV
Do you love living in Paradise Hills but hate dealing with the pests in your home? Then we have a home pest control solution to fit your needs. We offer a variety of plans at different price points, so you can count on us to have a plan that works for you.
While our more comprehensive plans will cover more pests, all of our plans include Anderson's 20 Point Exclusive Barrier treatment and are guaranteed to protect against the following pests:
Roaches

Ants

Wasps and mud daubers

Spiders

Crickets

Scorpions

Pantry pests

Silverfish

Earwigs

Centipedes
All of our treatments are designed to be stainless, odorless, and safe for your family and your pets. Our services come with exceptional customer service and are all backed by the best warranty in the industry. Call us today and let us get to work keeping your home and family safe from pests.
The Importance Of Pro Scorpion Control In Paradise Hills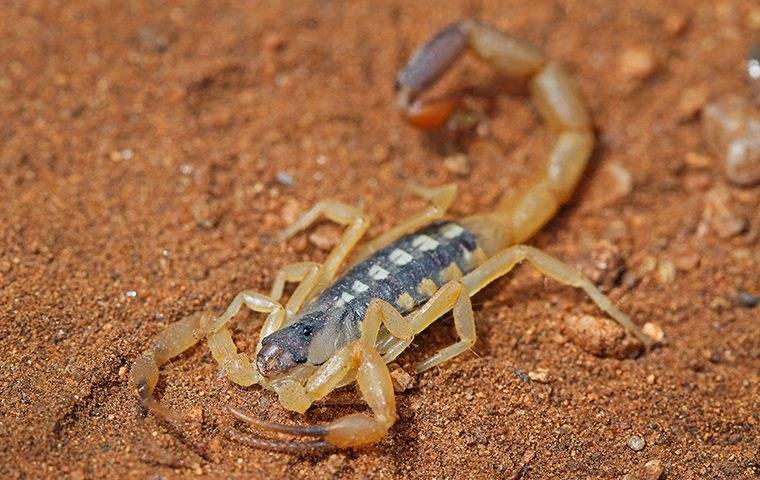 Residents of Paradise Hills know that scorpions are part of life in the desert. While the movies make them out to be a terrifying pest that will melt your skin and turn you into a zombie, scorpions aren't quite that scary. Most scorpion stings will have similar symptoms to a bee sting, although the Arizona bark scorpion does live in our area and possesses a sting that could be fatal.
While scorpions aren't aggressive, they will sting if they feel threatened. While following common sense rules like not sticking your hand in a hole and wearing gloves while doing yard work can help, professional scorpion control is the best way to keep yourself and your family safe. We'll use a blacklight inspection to identify scorpions and provide exclusion services and targeted treatments to keep these pests out of your home permanently.
What To Do About Bed Bugs In Your Paradise Hills Home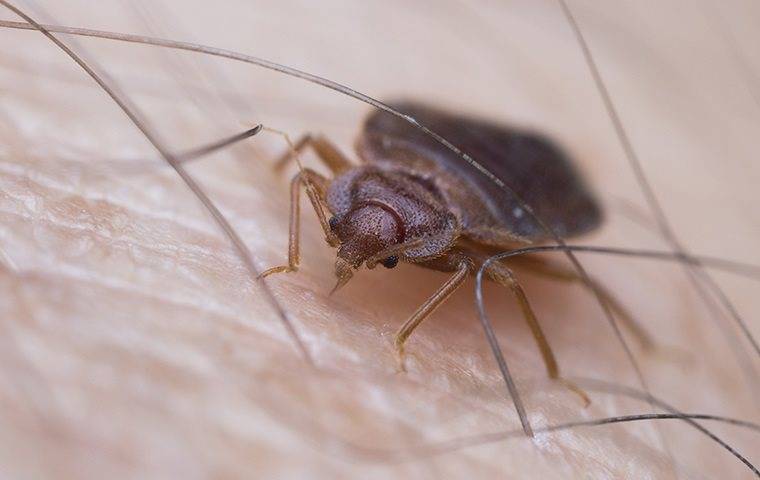 Just hearing the phrase "bed bugs" is enough to make most people feel itchy all over. Having these pests in your home can make it impossible to get a good night's sleep. If you are dealing with an infestation, you want them gone as quickly as possible. For that, you need professional help.
If you try to treat bed bugs on your own, you are almost guaranteed to miss the majority of the infestation, and maybe even make the problem worse. Call us if you suspect you have a bed bug problem. We will inspect your home and if bed bugs are confirmed, develop a plan to quickly eliminate the threat using a variety of tools including the Bed Protector Bed Bug Trap. We will also schedule a follow-up for retreatment and suggest ways to help keep bed bugs from being a problem in the future. Contact us for effective bed bug control.
Commercial Pest Control In Paradise Hills, NV
As a business owner, you know the value of reputation. And in a close-knit community like Paradise Hills, word travels fast about what your business is doing, good or bad. This includes pest sightings. Nothing can drive customers away faster than the idea of a pest in your building.
At Anderson Pest Control, we know how important your reputation is. As a small business, we feel the same way about our reputation. That is why we guarantee the highest quality commercial pest control for every business that we work with. These businesses include:
Doctor's offices

Apartments and multi-family homes

Government buildings

Warehouses

Shopping complexes

Office buildings

And more
We know our reputation is on the line with every client. Our services are designed to not only eliminate any active pest infestations but to build a system of protection around your building to keep them from returning. This includes eliminating potential access points, using traps and other environmentally friendly control methods, and applying EPA-friendly chemical treatments where required. Regularly scheduled follow-up visits will make sure that pests don't return.
Call us today for a free quote and let us get started building a pest control solution that fits your needs and gives you one less thing to worry about.