Professional Pest Control For Southern Highlands, NV Properties
Southern Highlands, NV is a breathtaking master-planned community nestled in the foothills of Las Vegas. With gorgeous landscaping, beautiful homes, and prime access to the best of Las Vegas, it's not surprising that so many people desire to live in this community. Unfortunately, such popularity and landscaping bring the potential for pest infestations as well. Pests transmit diseases, cause property damage, and even pose direct threats to a person's well being. For these reasons and more, professional pest control services are often needed.
Since 2002, our team has successfully served residential and commercial properties, which is largely thanks to our commitment to superior customer service and unmatched results. Don't settle for anything less than the best in pest control by reaching out to Anderson Pest Control today. We'll get you back to pest-free in no time.
Home Pest Control In Highlands, NV
At home, you're supposed to feel secure and free from harm. Unfortunately, invading pests are easily able to make those feelings impossible. We find that unacceptable, which is why we've successfully treated more than 2,000 homes and are happy to do the same for you.
With a comprehensive inspection, our team can quickly get to the bottom of your unique situation and come up with a customized treatment plan. Our plans are backed by the best products and our tried-and-true IPM (Integrated Pest Management) strategies for results that can't be beaten.
Don't delay experiencing pest control that provides the results you deserve. Contact our team today to get started and explore your residential pest control options.
How To Control Bed Bugs In Southern Highlands, Nevada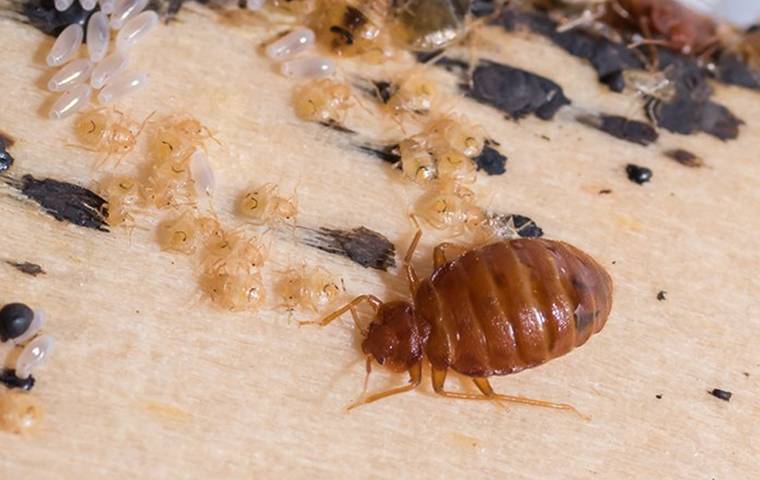 Bed bugs are a terrible pest to deal with since they sneak in without notice and dine on your blood. While they don't directly transmit diseases, that doesn't mean you want to be dinner every single night either. Fortunately, you can control bed bug infestation by doing the following:
Vacuum and clean high traffic areas
Inspect and clean your pet's bedding for bed bugs
Keep clothes and bags off the floor at home and when traveling
Wash all new clothes in hot water
Use high heat when drying bedding, clothing, and other similar items
Inspect all secondhand furniture and other belongings
Without exception, the best way to control the bed bug populations is to make use of professional bed bug control services as soon as you suspect an infestation. Contact Anderson Pest Control today to get started and become bed bug-free in no time.
What To Know About Scorpions In Southern Highlands, Nevada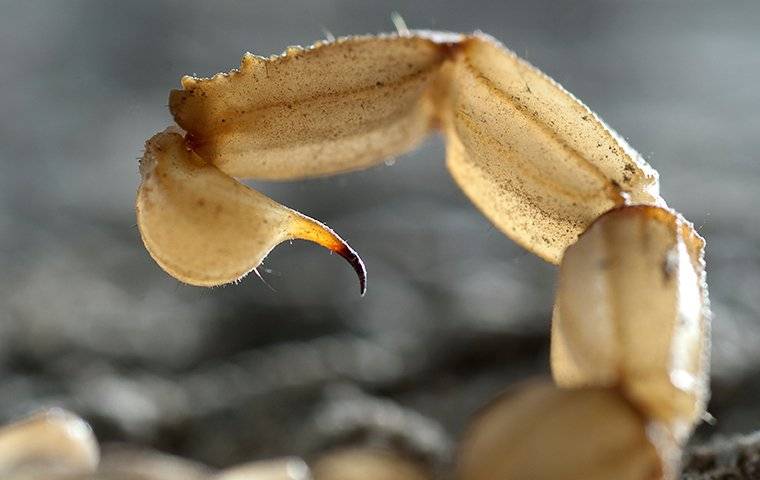 Scorpions are common in the Las Vegas area thanks to being a desert. While they are a fact of life, they still don't belong in your home. The following are things everyone should know about scorpions:
Sting: Scorpions sting and inject venom into your body. The venom causes a range of reactions, which is why medical attention might be needed.\
Arizona Bark Scorpion: This is the most dangerous species and is potentially fatal for young children and the elderly.
Darkness Is Their Ally: Scorpions like to hide and prefer places like the garbage, under floorboards, in piles, and other dark places.
Entry Points Count: Scorpions get inside like any other pest, which is why sealing the entry points is vital in scorpion control.
Nocturnal: Scorpions are nocturnal, which makes them harder to detect. Exercise caution if you suspect a scorpion infestation.
Keep your property protected from scorpion infestations by securing the services of Anderson Pest Control. Contact us today to identify your scorpion control needs and keep safe from this potentially painful pest.
Commercial Pest Control In Highlands, NV
The last thing your business needs is an out-of-control pest invasion. Pests contaminate your inventory, cause health problems, and can even lead to bad reviews or code violations. Fortunately, you can stay focused on your business while keeping it protected by partnering with Anderson Pest Control.
We're experienced in treating a range of industries and provide a treatment plan customized to your needs and wants. After the initial treatment, we'll provide follow-up services to ensure there aren't any issues down the road that could become huge problems.
Reach out to our team at Anderson Pest Control today to explore your commercial pest control options. We're happy to keep your business protected every day year after year.