Professional Pest Control For The Lakes, NV Properties
One of the most beautiful communities in the Las Vegas area, The Lakes cover two square miles and boast a clean neighborhood with plenty of trails, residences, and more to make it one of the nicest places to live. However, with such ties to nature, the chance for pest activity goes up, making it necessary to be concerned with infestation. When pests invade your property, you're potentially exposed to property damage, food contamination, disease transmission, and other similar concerns, which is why professional pest control is often needed.
At Anderson Pest Control, our team has served residential and commercial properties since 2002. We owe our longevity to our commitment to providing the best service possible with guaranteed results that last. If you're ready to take back control of your property, then give Anderson Pest Control a call to discuss your needs and experience a pest-free life indefinitely.
Home Pest Control In The Lakes, NV
When you're home, you deserve to feel safe and secure, which is impossible when pests overrun your immediate surroundings. That's why we're ready to step in at a moment's notice to keep you protected from a pest infestation. We've protected more than 2,000 homes and are happy to do the same for you.
Our success in protecting your home lies in our approach. Without exception, we begin with an inspection that lets us determine exactly what you're experiencing, the extent of your infestation, and the best approach to resolving your pest problem.
When it's time for treatment, we use superior products and our tried-and-true IPM (Integrated Pest Management) strategies to effectively eliminate your pest problems.
No matter what pest problems you're facing, our team at Anderson Pest Control is ready to assist. Contact us today to explore your residential pest control options and get started on living pest-free.
Five Spider Prevention Tips For The Lakes Property Owners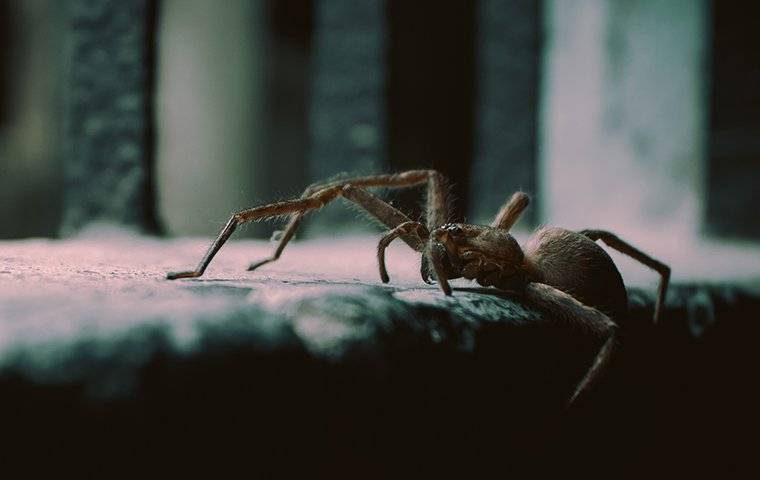 Spiders are considered to be one of the scariest pests around thanks to their reputation for delivering painful bites packed with venom. While most species aren't actually harmful, it doesn't change the fact they don't belong on your property. That's why we've provided these five simple and effective prevention tips below:
Clean The Interior: The cleaner you keep your property, the fewer hiding places the spiders can access. Eliminate the clutter, sweep up the webs, and make the place uncomfortable for spiders entirely.
Food And Water: The truth is that spiders are after other invading pests since they're predators. Their prey often comes inside because they want your food and water. By keeping the food and water inaccessible to pests, you make it less likely to have any pest infestation.
Seal The Entrances: The best way to keep the spiders from getting inside in the first place is to seal the entrances. Using silicone caulk, take the time to close any gap, hole, crack, or crevice you find. Remember, they're tiny and can fit through nearly anything.
Professional Landscaping: The spiders come from the outside, which is why it's just as important to consider the use of professional landscaping. Make sure the grass is kept short, bushes and hedges are trimmed back, and keep the yard organized for the best chance of protection.
Professional Pest Control: Ultimately, nothing is as effective as professional pest control when it comes to keeping spiders or any other pests away from your property. Consider upping your game with spider control from Anderson Pest Control.
Keep your property protected with professional spider control from Anderson Pest Control. Contact us today to learn more and get started!
How Dangerous Are The Wasps In The Lakes?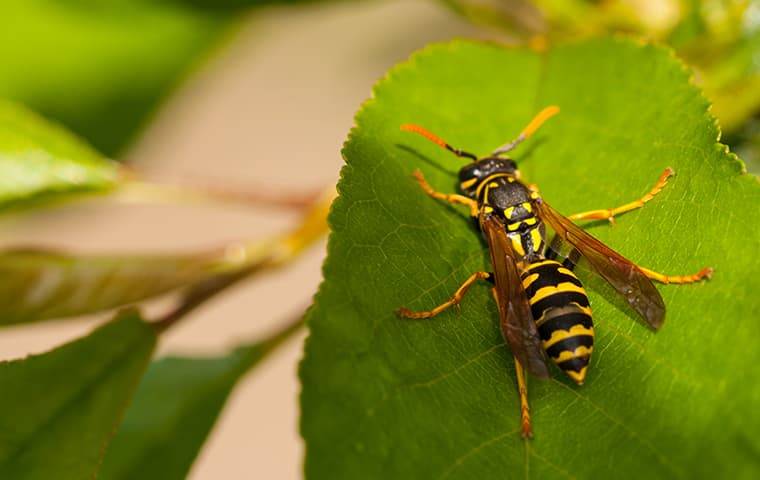 Very few things make going outside as immediately unpleasant as when you're faced with wasps. Wasps are often feared for their sting and aggressive nature. The good news is that most people aren't at severe risk if stung. The bad news is that wasps are still dangerous in the following ways:
Anaphylactic Shock: Some people are allergic and will go into shock if stung. If this is you, then immediate medical attention is a must.
Multiple Stings: Even if you're not allergic, no one stands up to ten, 20, or more stings and feels just fine afterward. Wasps are aggressive and will attack as a group. If stung multiple times, then medical attention is advised.
Thanks to the potential danger wasps present, it's always best to leave wasp control in the hands of professionals. Contact Anderson Pest Control today to explore your stinging insect control options and live wasp-free in no time.
Commercial Pest Control In The Lakes, NV
Running a business is a complex task that requires everything running smoothly to be successful. The last thing you need is a pest infestation you're unprepared to deal with. Fortunately, when you partner with our team, you get access to professionals who can eliminate your pest problems without disrupting your business.
Depending on your pest problem, and our inspection findings, our team develops a tailored commercial pest control treatment plan designed to get you back to business as usual. Even better, we provide impeccable follow-up services to ensure you continue to remain pest-free throughout the year.
Take back control of your business and focus on what matters most when you leave the pest control up to Anderson Pest Control. Reach out to us today to explore your options and find out more about what we can do for you.