Total Pest Solutions For Boulder City, Nevada
Just over 20 miles from Las Vegas, Boulder City, Nevada is known as "the town that built the Hoover Dam." There are lovely sites to see and great weather all year long, and it provides easy access both to Vegas life and a slower-paced setting in which to find refuge from the bright city lights. With so much to offer, it's no wonder why pests like it here so much.
All year long, Boulder City homes and businesses are at risk for pest infestations, and that's a problem no property owner wants to face. Luckily, we're here to face it with you. Anderson Pest Control is your go-to source for dependable pest control services. Since 2001, our family owned and operated company has been servicing residential and commercial properties throughout Clark County and the surrounding areas. Whatever pest situation you're facing, we're here to help you. Reach out to us today for your free estimate and inspection.
Home Pest Control In Boulder City, NV
Your Boulder City home should be the safest place on earth for you and your loved ones; however, a household pest infestation puts that security at risk. Our home pest control services have protected over 2,000 homes from the dangers of pest infestations. After a thorough inspection of both the interior and exterior, we perform a number of treatments based upon your needs:
Provide an extensive perimeter barrier
Treatment underneath outdoor furniture
Use of glue boards to monitor active pests
Granulate lawn area
Treat expansion joints where ants travel
Safeguard gardens and flower beds using safe, green products
Examine exterior windows and fitted screens
Inspect weatherstripping
Apply Xcluder fill and other professional products to deny access to pests
Install commercial door sweeps with lifetime warranties
Here at Anderson Pest Control, we're proud to be a name you can trust, and our goal is to provide you with effective, long-term solutions that discourage reinfestation and minimize the potential risk for you and the environment. Call today to learn more.
What Boulder City Ought To Know About Bed Bug Control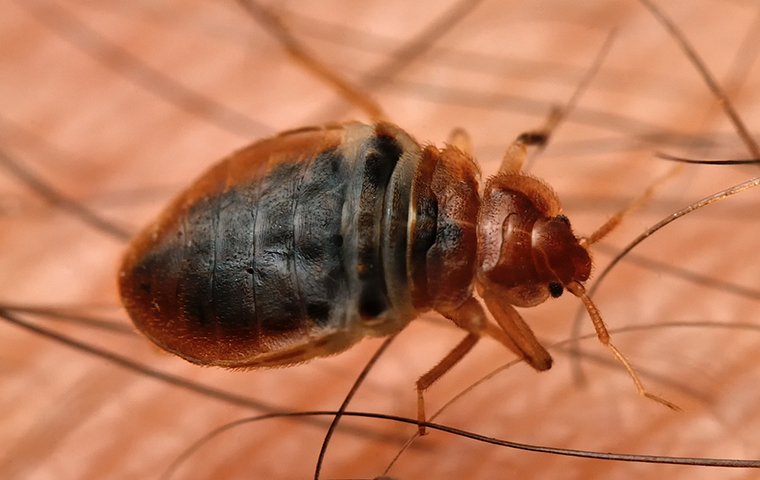 Here in Boulder City, bed bugs are a real threat that property owners ought to know about.
Something about bed bugs you should be aware of is that they're able to skillfully hide away all day long, staying out of sight until we fall asleep. Only then do they emerge from their hiding places and begin to feed on our blood in the middle of the night.
If you want to be proactive in your bed bug control efforts, there are a variety of preventative measures you can take. It would be best if you always inspected everything before bringing it into your home, including items like used furniture, luggage, clothing, boxes, etc. It would help if you also reduced clutter around your space to eliminate ideal hiding places for bed bugs.
At the end of the day, the only 100% effective way to deal with bed bugs is to get professional pest control services. The Anderson Pest Control team has the experience to successfully identify and eliminate a bed bug infestation, guaranteed.
Reach out to us today to learn more about our comprehensive bed bug solutions.
How Dangerous Are The Spiders In Boulder City?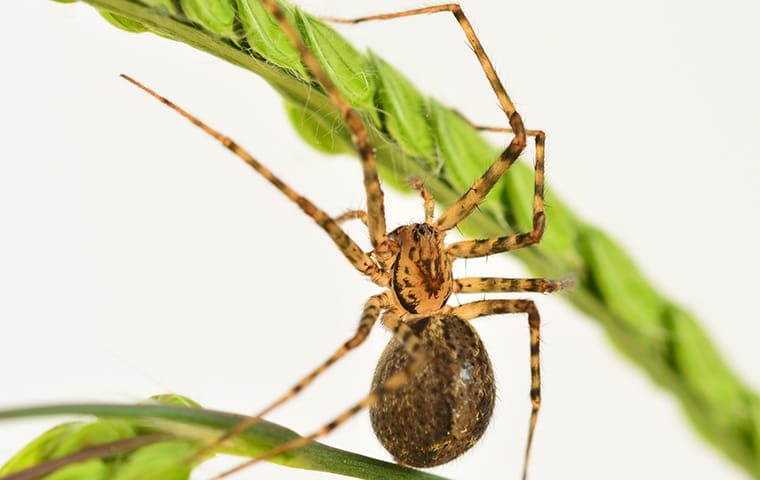 Spiders are common here in Nevada. They are eight-legged arthropods that inject venom into their prey when they bite, and they tend to inhabit shady, cool areas such as garages, attics, and basements.
When it comes to the dangers that spiders pose, the good news is that most spider species are pretty harmless. Most spiders are more afraid of you than you are of them.
Here in Boulder City, however, two species, in particular, do pose a threat. Property owners should be aware of black widows and desert brown recluse spiders. These species are venomous, and they can cause more serious reactions in their victims. Their bites require immediate medical attention.
While the most common species aren't dangerous, it's still important to address your spider control needs. The best way to protect your Boulder City property from spiders is to reach out to professionals.
Here at Anderson Pest Control, we offer trusted spider control and prevention services that you can depend on. Call us today to get started.
Commercial Pest Control In Boulder City, NV
There are many types of businesses here in Boulder City, and no matter what kind of business you run, it's always a good idea to address your commercial pest control needs. Anderson Pest Control provides complete pest solutions to a long list of local businesses. Some of the properties we've worked with include multi-family housing, doctor's offices, warehouses, shopping complexes, high-end business parks, and municipalities.
Starting with a thorough inspection, we determine the right plan of action to deal with your pest problems. We specialize in commercial services for rodent control, spider control, and pigeon control, working with you to customize a treatment plan that meets your needs. The city of Boulder has depended on Anderson Pest Control for years, we've serviced over 500 businesses in the area, and we're eager to help you. Give us a call today to protect your business from pests.