Professional Pest Control For Henderson, NV Properties
Who doesn't love Las Vegas? The lights, the shows, the casinos, and the energy on the strip bring people in from around the world. But if you live there, that excitement and all-night energy could get old after a while. If you want to live close to the action, but enjoy some peace and quiet, Henderson, NV, may be the place for you.
And while what happens in Vegas may stay in Vegas, the pests certainly don't. At Anderson Pest Control, we are here to protect homes and businesses in Henderson from the pests that live in our area. We pride ourselves on providing high quality pest control that is both safe and effective. Our technicians are knowledgeable and friendly, always putting customer service first. If you are looking for high quality pest control at an affordable price from people you can trust, look no further than Anderson Pest Control.
Home Pest Control In Henderson, NV
If you love your Henderson home but hate dealing with the pest problems you are facing, Anderson Pest Control has the solution for you. We know that pests can be a nuisance, and worse, a health concern for you and your family. Fortunately, our residential pest control process is designed to be effective, safe, and convenient for homeowners.
On our first visit, we will thoroughly inspect and treat the interior of your home. This includes paying particular attention to areas that pest frequent like basements, closets, kitchens, and bathrooms. After treating the interior of your home, we will move to the exterior and create a barrier of protection around your home, focused on keeping pests out.
By focusing on the exterior of your home, we can provide service on a regular schedule without you having to make appointments and plan your day around a visit from one of our technicians. We will treat the exterior areas that pests frequent, including:
Landscaped areas and around trees
BBQ grills

Decorative concrete, stone borders, and brick walls

Garbage cans and storage areas

Pools, pool pumps, and filters

Foundations

Joints in driveways, walkways, and stone paths

Utility boxes
By eliminating harborage areas, we keep pests off your property. Keeping pests off your property means they can't come inside, letting your family live safe and pest-free.
Scorpion Control: How To Avoid Scorpions On Your Henderson Property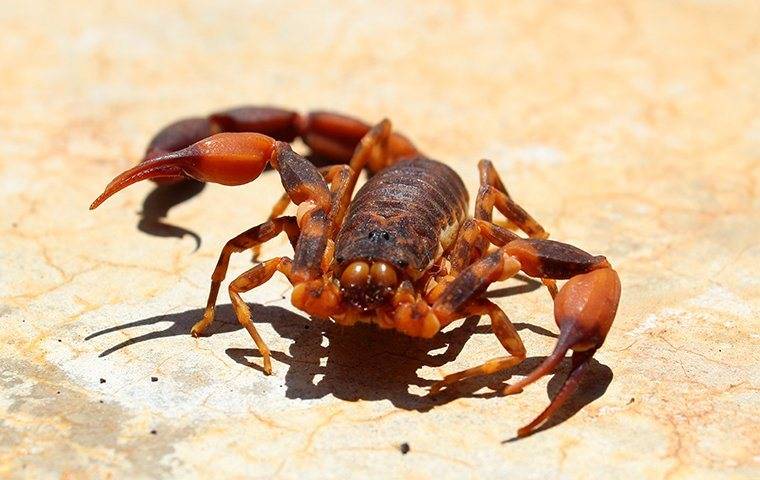 Scorpions are a common pest in our climate. For many people, they can be a terrifying pest. The truth is, they aren't as scary as many of the movies make them out to be. Still, they are a nuisance, and a sting from a scorpion can have similar symptoms to a bee sting.
Even if they aren't the nightmare pest that they are made out to be, you still want to keep them away from your home and family. While professional pest control is always the best option, there are some things that you can do to avoid scorpions on your property:
Eliminate harborage sites around your home like trash and debris piles.

Remove stone and landscape timbers from your property.

Store firewood at least 20 feet from your home and five inches off the ground.

Repair torn screens.

Seal cracks and crevices.

Make sure your garage door is properly fitted.
If you already have scorpions around your Henderson property, call us today. We can solve your scorpion problem and keep your home and family safe with our scorpion control services.
How Henderson Homeowners Can Identify Rodent Damage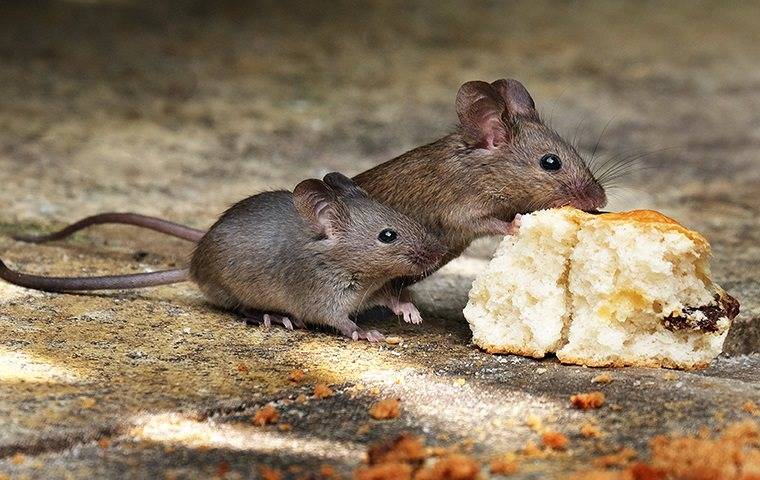 Most people know that rodents can carry diseases that they can spread to you and your family in your home. But did you know that rodents can also cause major damage to your property? Rodents gnaw constantly to keep their teeth sharp. They will chew through wiring, leading to fires. They can also chew through pipes and wood, which could lead to flooding or property damage.
Because mice usually live in areas of your house that are unused, it is rare to find obvious signs of rodent damage. As a homeowner, you should be on the lookout for these signs of rodents in your home that point to an infestation and possible damage:
Gnaw marks

Droppings

Nests

Rub marks on baseboards and walls

Noises coming from your walls and attic
If you see any of these signs, you may have a rodent infestation, and could potentially have hidden damage caused by rodents. Call us today if you suspect a rodent infestation, and we can get to work eliminating and helping you keep them out in the future with our rodent control services.
Commercial Pest Control In Henderson, NV
You put too much time and effort into running your business to have pests cause problems. In today's era of online reviews and social media, you know all it takes is one person posting about a rodent in your restaurant or spiders in your dressing room to ruin your reputation and cost you a lot of money.
At Anderson Pest Control, we can service many different commercial buildings in Henderson, including:
Restaurants

Warehouses

Hotels

Offices

Industrial complexes
Whatever your business, we can create a plan to keep it running pest-free with our commercial pest control. We will also take the time to educate your staff on steps they can take to help keep pests from coming back. Contact us today and let us get to work keeping your business safe from pests and the trouble they can cause, so you can focus on the important aspects of running your business.