Professional Pest Control For Highland Hills, NV Properties
If you want to live close to all the excitement of Las Vegas in a quieter, more family-friendly environment, Highland Hills, NV, may be the place for you. Highland Hills is safe, has plenty of beautiful parks, and an excellent school system, while still providing nightlife and fun to keep you and your family entertained.
While Highland Hills is a great place to live, like many places in the greater Las Vegas area, it does have its share of pest problems. Fortunately, at Anderson Pest Control, we provide pest control for Highland Hills residents that is environmentally friendly, highly effective, and safe for your family and your pets. If you're looking for pest control you can count on from a company that is local and customer-focused, call us and let Anderson Pest Control get to work for you.
Home Pest Control In Highland Hills, NV
For most of us, our home is our place of peace. It is where you relax after a long day, spend time with family and friends, and make memories you won't forget. But if you have a pest problem, it can ruin all the enjoyment you feel when you come home.
At Anderson Pest Control, we are here to make sure pests aren't a problem in your home. Our residential pest control process focuses on not only eliminating any pests that are already within your home, but creating a barrier around your home's exterior to prevent pests from coming back.
On our first visit, we will take care of the interior of your home, eliminating any pests you may be dealing with. This includes treating areas like:
Storage closets

Kitchens

Garages

Fireplaces

Cracks/Crevices

Other areas where pests may live
Once we have treated the interior, we focus on "hot spots" around your property that may be harboring pests. By thoroughly treating the exterior of your property, we prevent pests from entering your home. This means we won't have to enter you home regularly for treatments, so you don't have to schedule your life around pest control services. Our multistep process takes care of pests, letting you and your family enjoy time together without worrying about pests in your home.
What Is The Best Backyard Weed Control Strategy In Highland Hills?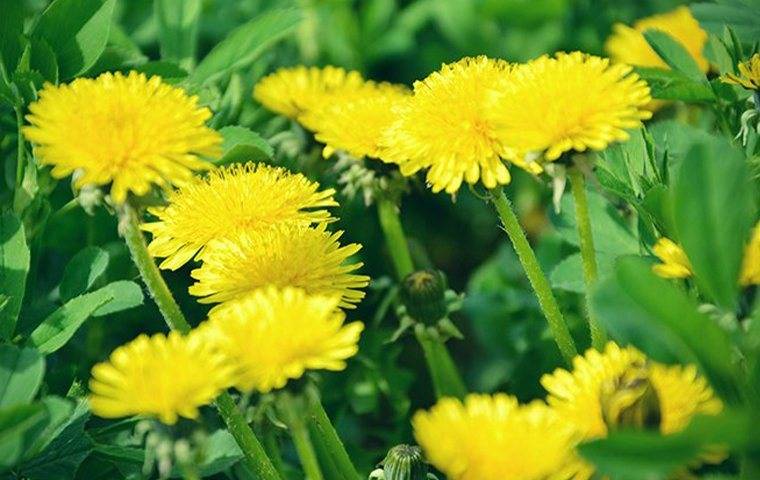 Everyone wants to have a perfectly manicured backyard filled with lush green grass and free of weeds. Professional treatment can go a long way to keeping your yard free of weeds, but there are some steps you can take on your own:
Avoid cutting grass below two inches in length.

Use mulch or landscape fabric to suffocate weeds and keep sunlight from reaching them.

Don't over-fertilize your lawn; follow the application recommendations on the package.

Avoid over-watering your lawn.

Use preemergent herbicides to kill weeds before they germinate.

When weeding, make sure you get the root and don't discard the weeds in compost piles.
Following these steps can help give you the yard of your dreams for you to enjoy. Contact us today for our weed control services.
How To Check For Bed Bugs On Your Mattress In Highland Hills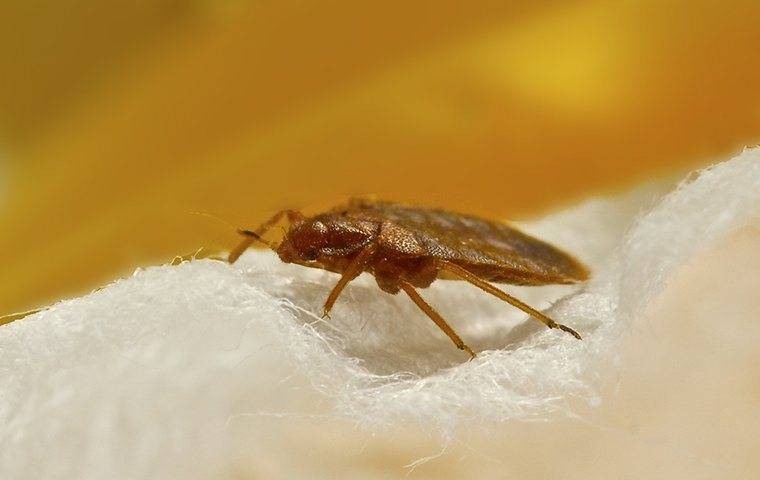 Bed bugs are a growing problem across the United States. Even if you keep your home clean, bed bugs can sneak in in a variety of ways. It may be hard to see live bed bugs because they are so small, and you may not know you have them until they start bothering you in your sleep.
If you suspect you have a bed bug problem, here are some tips for checking your mattress:

Check the whole bed, including the box spring and folds in your mattress and bed frame.

Look for reddish, rusty-colored stains caused by crushing bed bugs in your sleep.

Dark spots on your mattress could be bed bug excrement.

Look for eggs, eggshells, and pale, yellow-colored shed skins on your mattress.

Check the seams and tags of your mattress and box spring.
Seeing any of these signs could point to a bed bug infestation. At the first sign of bed bugs, call us today for our bed bug control. We can quickly eliminate bed bugs in your home, even those in hard-to-find areas, and get you back to sleeping comfortably in no time.
Commercial Pest Control In Highland Hills, NV
At Anderson Pest Control, we know how much time and energy it takes to run a business. That is why we focus on providing high quality commercial pest control that you can trust.
We know that every business is unique, and our highly trained technicians are experienced in treating a wide variety of commercial properties. Our experience includes but isn't limited to:
Restaurants

Hotels

Offices

Industrial complexes

Warehouses
We know that every business is unique, facing its own specific pest pressures. We will build a pest control plan that fits the needs of your business, not only eliminating any current pest problems but preventing them from coming back. Our technicians will also take the time to work with you and your staff to develop strategies that will make your business a less inviting target for pests, reducing the chances of pests returning between visits.
As a family-owned small business ourselves, we understand the challenges that business owners face, and we know the last thing you need to worry about is pests ruining your reputation and costing you money. Call us today and let us get to work protecting your business.