Total Pest Solutions For Las Vegas, Nevada
Known as the gambling capital of the world, Las Vegas, Nevada is filled with bright neon lights, exciting nightlife, and year-round entertainment. However, behind all the glitz and glam, local pest populations are lurking about, looking for sources of food, water, and shelter in our homes and businesses. That puts your Las Vegas property in harm's way, exposing you and everyone on the property to the many dangers of pest infestations. For the best pest protection in the Las Vegas area, look no further than Anderson Pest Control.
Our family owned and operated pest control company has been servicing homes and businesses throughout Clark County and the surrounding areas since 2002. We take a professional, ethical approach to pest control, and your satisfaction is our business. The Anderson Difference promises an unparalleled customer service level, the use of high quality, EPA-registered pest control materials, and the long-lasting results you deserve. Call today to get started.
Home Pest Control In Las Vegas, NV
If you want to secure ongoing coverage from a household pest infestation, get in touch with us right away. Our residential pest control solutions have serviced over 2,000 local residences, protecting homeowners and their loved ones from the threat of infestations. Beginning with a thorough inspection, we identify issues throughout the interior and exterior.
Interior
Inspecting plumbing and moisture areas, garage, water heater, attic,
Looking for smudge marks, rodent droppings, entry points
Exterior
Checking eaves, irrigation systems, foundation, exterior lights, and conducive conditions
Inspecting and treating wall voids and sweeping down spider webs
After that, we customize a treatment plan to meet your needs. Next, we'll come back throughout the year to follow up and maintain pest-free conditions continuously. Reach out to us today to get your complimentary home estimate.
The Difference Pro Bed Bug Control Makes In Las Vegas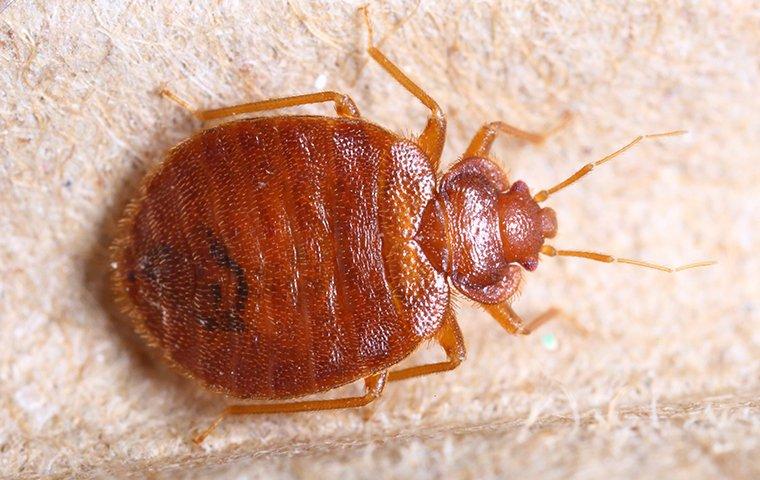 Bed bugs are a real nightmare, and it's important to understand the threat they pose to your Las Vegas property. Small in size and nocturnal in nature, bed bugs can go unnoticed for long periods.
Since bed bugs only emerge at night to feed on human blood, they can be hard to detect.
There are a variety of DIY bed bug solutions out there, but these methods are seldom effective. The best thing you can do is rely on a team of qualified pest professionals.
The fact of the matter is that bed bugs reproduce quickly, have long lifespans, and are skilled hiders. They can easily hitchhike from one room to the next, making it hard for you to determine the exact source of the issue.
Professional bed bug control services are the most thorough and effective way to deal with bed bugs. Here at Anderson Pest Control, we offer complete bed bug detection and extermination treatments to give you lasting results you can feel good about.
Call today for your detailed estimate, and to schedule bed bug control for your Las Vegas home.
How To Control Scorpions On Las Vegas Properties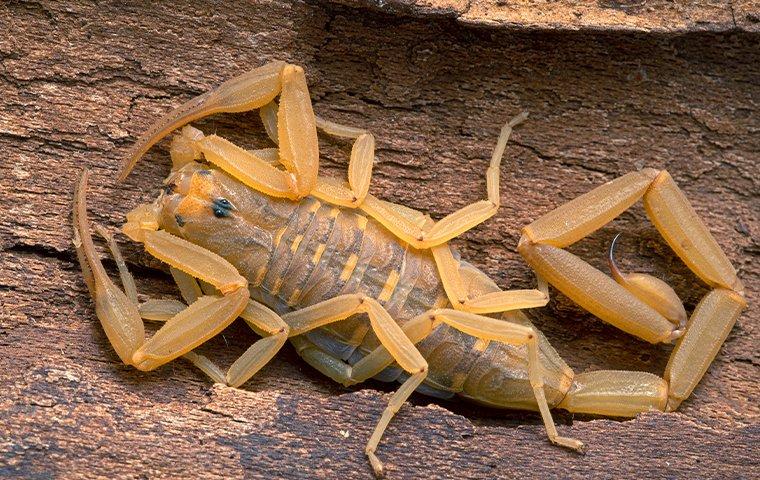 Scorpions are common in arid areas such as Nevada. These threatening pests have long tails with notorious stingers at the end. Their stings can be painful and, depending on the species, sometimes deadly.
In order to prevent scorpion activity on your property, here are some tips to consider:
Avoid walking barefoot around your home, pool, or garage.
Eliminate harborage sites around the property, like woodpiles, trash, debris, etc.
Properly seal garage doors and entry doors around the property.
Remove stones and timbers from the landscaping.
Repair any damaged window and door screens.
Routinely shake out bed sheets, clothing, shoes, etc.
Store firewood off the ground, a good distance away from your house.
Use caulk to seal cracks and holes on the outside of the structure.
The only guaranteed way to secure year-round protection from scorpions is to rely on the pest professionals. Call Anderson Pest Control for all of your scorpion control and prevention needs. We have extensive experience in the complete detection, extermination, and prevention of scorpion activity. Reach out today to get started.
Commercial Pest Control In Las Vegas, NV
Commercial infestations can have serious consequences for your reputation, your facility, and everyone inside of it. That's why it's important to get help from the pros. Our commercial pest solutions give business owners thorough protection from pest infestations. We've worked with over 500 local businesses, including doctor's offices, warehouses, shopping malls, and more.
Our team specializes in commercial solutions for rodent control, spider control, and pigeon control. Our customized service plans give you guaranteed protection using ecologically friendly methods that are safe for your property and everyone inside of it. We use IPM (Integrated Pest Management) strategies to target your pest problems from the inside out effectively. Whatever kind of pest pressures you're facing in your Las Vegas business, our team is here to help you. Contact us to schedule your free inspection, and we'll get the ball rolling.