Professional Pest Control For Pahrump, NV Properties
About 60 miles outside of Vegas in the middle of the desert is the small town of Pahrump, NV. If you are more interested in the natural beauty of Nevada than the casinos and hotels on the strip, Pahrump is the place for you. You can ride your mountain bike, go golfing, and sip wine all without ever venturing away.
But this small town with a lot to do also comes with a lot of pests. At Anderson Pest Control, we are here to make sure that you can enjoy all the fun that Pahrump has to offer without worrying about those pests. Since 2002, our friendly technicians have been providing high-quality, environmentally friendly, guaranteed effective pest control treatments to keep your home and business safe and pest-free.
Home Pest Control In Pahrump, NV
When you spend all day outside enjoying nature in Pahrump, the last thing you want to deal with when you get home is pests. At Anderson Pest Control, we can develop a home pest control plan to keep your home safe and pest-free year-round.
We offer a variety of pest control plans at different price points to satisfy a wide range of customer's needs. All our plans start with a thorough inspection and feature our 20 Point Pest Barrier. We will treat your home and schedule regular follow-ups, and you can rest assured knowing that all our plans are back by one of the industry's best warranties.
Bed Bug Control: A Helpful Guide For Pahrump Residents
Despite what Pahrump residents may think, bed bugs aren't just an issue in cheap old motels and dirty apartment complexes in big cities. Bed bugs are a growing problem across the United States. Even if you keep your home clean, these pests are capable hitchhikers who can sneak in in a variety of ways. Here are some tips to help keep bed bugs from hitching a ride into your home:
When you travel, avoid placing your clothes or luggage on the floor of your hotel.

Consider wrapping your suitcase in a trash bag for hotel stays, and always vacuum or steam treat it when you return.

Vacuum your home frequently, especially high traffic areas.

Beware of anything purchased from second hand stores.

Wash any clothes in hot water as soon as you bring them home and thoroughly inspect furniture and mattresses before you allow them inside.
If you do have a bed bug problem, call us immediately. The sooner you call, the sooner we can get you back to sleeping peacefully at home with our bed bug control.
What Is The Best Way To Stop Weeds In Your Pahrump Garden?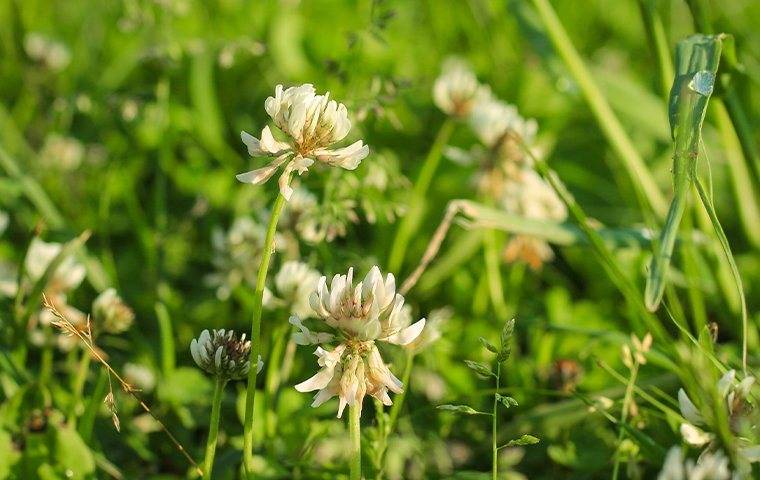 Everyone loves having a beautiful garden in their yard. Gardening can provide stress relief, give you a fun weekend project, and be something pretty to look at. But nothing can drive you crazy like putting in hours of work in the garden, then coming home to find weeds in it a few days later.
Keeping your garden weed-free may seem like a hopeless project some days, but if weed control is a battle you are willing to fight, here are a few tips to keep your garden weed-free:
Avoid excess digging. Digging up the soil can bring weed seeds to the surface, causing a bigger weed problem.

Use mulch. Mulch can deprive weeds of sunlight to prevent their growth and provide a clean look for your garden.

Pull weeds when it's wet. Wet soil makes it easier to get the root and make sure the weed doesn't spread or return. Make sure you have a tarp or garbage bag to throw the pulled weeds in immediately after getting them out of the ground.

Plant closer together so that the plants you want choke out the sunlight to weeds.

When you water, avoid the weeds. Drip or soaker hoses below your mulch can water plants without watering weeds.
When your weed problem gets out of hand, or if you want professional help to get your garden off on the right foot, let us help with our weed control services.
Commercial Pest Control In Pahrump, NV
No matter what type of business you own, pests can be bad news. They can put your customers, employees, and building at risk, and a pest sighting can be terrible for your reputation. At Anderson Pest Control, we can develop a plan to keep you operating pest-free. We service a variety of industries, including:
Doctor's offices

High-end office buildings

Multi-family houses

Municipalities and government buildings

Shopping malls

Warehouses

And more
We will start by thoroughly inspecting your building, both interior and exterior. Based on the results, we'll develop a pest control solution specifically for your business. Our commercial pest control plans are designed to eliminate any active pest infestations and keep them from coming back, keeping your business safe and giving you one less thing to worry about.