Professional Pest Control For Peccole Ranch, NV Properties
Peccole Ranch has been voted one of the best neighborhoods in Las Vegas to live in. Compared to the casinos and hotels on the strip, Peccole Ranch is much more open, full of green spaces and parks, even a disc golf course. But with the abundance of green spaces also comes an abundance of pests.
If you're looking for pest control solutions that you can count on in Peccole Ranch, Anderson Pest Control has options for you. Since 2002, we have been providing high-quality pest control options at a fair price. Whatever your pest control needs, let us get to work making you another satisfied customer.
Home Pest Control In Peccole Ranch, NV
When you come home from a long day at work, you want to relax and unwind. The last thing you want to deal with is a pest problem. Pests in your home can make it impossible to relax, and put your home and family at risk.
We offer a variety of pest control solutions that are designed to fit a wide range of needs and budget. Whichever plan you choose, you will get our 20 Point Exclusive Barrier Treatment, quarterly visits, and guaranteed protection against the following pests:
Roaches

Ants

Wasps and mud daubers

Spiders

Crickets

Scorpions

Pantry pests

Silverfish

Earwigs

Centipedes
If you have more residential pest control needs or require more frequent visits, our higher-level plans have what you need. Our most popular plan includes bi-monthly treatments and protection against all of the above pests as well as mice and rats.
All our services are backed by one of the strongest warranties in the industry and are guaranteed to keep you and your family living safe and pest-free year-round.
Weed Control: Helpful Tips For Property Owners In Peccole Ranch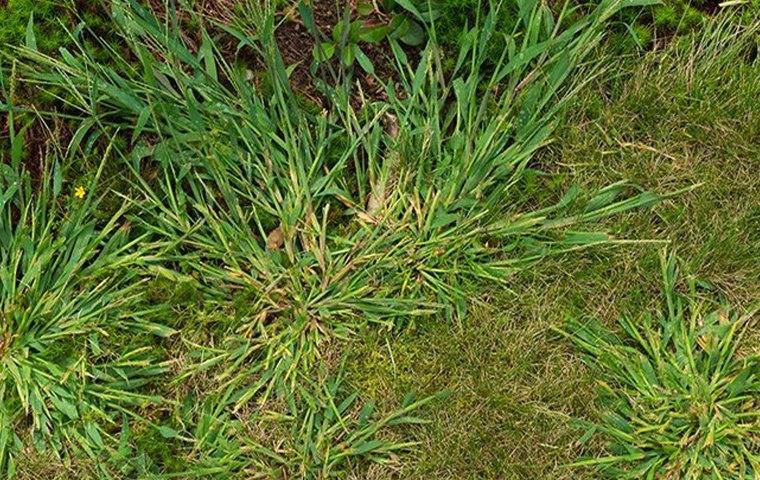 Keeping a yard green is a hard enough task for homeowners, and our desert climate certainly doesn't help. When you factor in an extensive list of weeds and unwanted grasses that may try to take over your backyard, you have your hands full trying to make sure that your yard is the best on the block.
Weeds can come out of nowhere and take over your yard quickly. Here are some tips for homeowners to help keep your yard weed-free:
Use fertilizer, but don't over-fertilize.

Use mulch or landscape fabric in weed-heavy areas to deprive weeds of sunlight.

Use pre-emergent herbicides to kill weeds as they germinate.

Mow your grass between two and four inches; low mowing encourages weed growth.
To guarantee a weed-free lawn, the best thing you can do is use the professional weed control services at Anderson Pest Control. We'll use the proper amount of chemicals and treatments to keep your yard looking green and your neighbors jealous.
Do Rodents In Peccole Ranch Carry Diseases?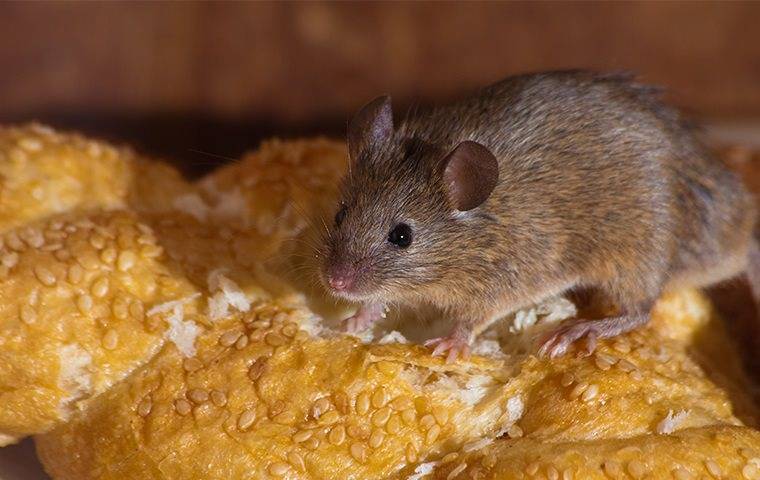 Rodents may seem less creepy than pests like spiders, scorpions, or roaches. They have cute fuzzy ears and tails like your pets. Even though they may not look as scary, they can still be a major problem in your home.
Rodents in your home can pose a wide range of health concerns to you and your family. Exposure by being in contact with rodents that are alive or dead, or by coming in contact with their feces, urine, or saliva will put you at risk for over 35 diseases, including:
Hantavirus

Bubonic plague

Tularemia

Salmonellosis

Rat-bite fever (commonly called RBF)
If you have rodents in your home, you need to get rid of them quickly. Call us at the first sign of rodents and let us keep your home and family safe from these dangerous pests with our rodent control services.
Commercial Pest Control In Peccole Ranch, NV
Running a business can be a difficult process. There are always things to do, people to manage, and it seems like there is always some unexpected problem to deal with. At Anderson Pest Control, our commercial pest control plans are designed to make sure pests are something you don't have to worry about.
Here are some of the strategies we apply to make sure your business operates pest-free:
A thorough inspection that will identify pest problems and conditions conducive to future issues.

Pest proofing. This includes sealing gaps and cracks in your building as well as around doors and other common entry points.

Natural pest maintenance like de-webbing and tree trimming.

A perimeter barrier application to keep common insects out and EPA-approved chemical spot treatments inside.
As a family-owned small business, we understand the amount of work it takes to keep your company operating to its full potential. Whatever type of business you are in, our business is to keep it operating pest-free, so you have one less thing to worry about daily. We even offer emergency services if a pest issue comes up between visits. Trust us for all your commercial pest control needs.