Professional Pest Control For River Mountain, NV Properties
The desert climate in River Mountain, NV provides pests with an environment that they can thrive in all year long. As such, local home and business owners need to prepare for infestations throughout the entire year. This means effective pest solutions to keep these unwanted invaders out of your property.
Here at Anderson Pest Control, we offer a variety of residential and commercial pest services to meet your specific pest needs, whatever they may be. Don't settle for one-size-fits-all treatments from the other guys or ineffective DIY treatments. Contact Anderson Pest Control for customized pest solutions for your home or business.
Home Pest Control In River Mountain, NV
No two homes are the same, nor do they require the same pest control service. We offer three levels of residential pest control plans so that you can choose the treatments that best meet your needs. Furthermore, we offer specialty services to ensure that no matter your needs, we have the solution for you.
We begin with a thorough inspection of your property, looking for entry points, harborage zones, and any other conditions that are conducive to infestations. We offer both interior and exterior treatments that eliminate current pests and prevent future infestations. These include de-nesting and de-webbing the façade, lawn granulation, wall void treatments, perimeter barrier treatments, pest monitoring, and exclusion. Follow visits are integral to ensuring your home remains pest-free. The frequency of visits depends on your pest plan but always includes interior and exterior treatments, although interior treatments are rarely required after our first visit.
Give us a call today to request a free quote or schedule your initial inspection.
Are There Dangerous Spiders In River Mountain?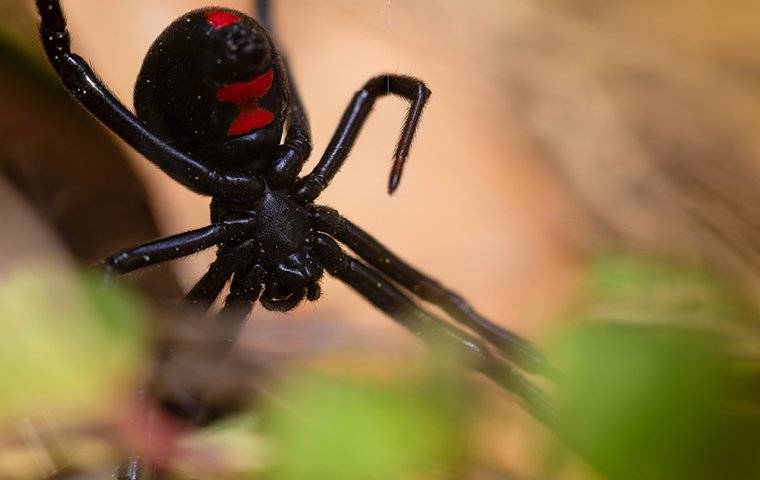 Dangerous or not, nobody wants to see spiders living in their River Mountain home or business. With that said, it's still important to be able to identify any dangerous spiders in the area. In River Mountain, we have two spiders that are considered dangerous—black widows and brown recluses.
Black widows grow to be about half an inch long and are predominantly black. Females feature a red hourglass figure on their abdomens. Black widows are the most dangerous spider in the United States. If you are bitten by one, seek medical attention immediately. Bites can result in serious health effects, including death in rare instances.
Brown recluses grow to be an inch long and are brown in color. They feature a dark-brown violin-like shape on their backs. Although not as harmful as black widows, you should still seek medical attention if you are bitten by a brown recluse.
If you are dealing with any spiders in your River Mountain home or business, contact Anderson Pest Control for assistance with spider control solutions.
Five Ways You May Be Wrong About River Mountain Bed Bugs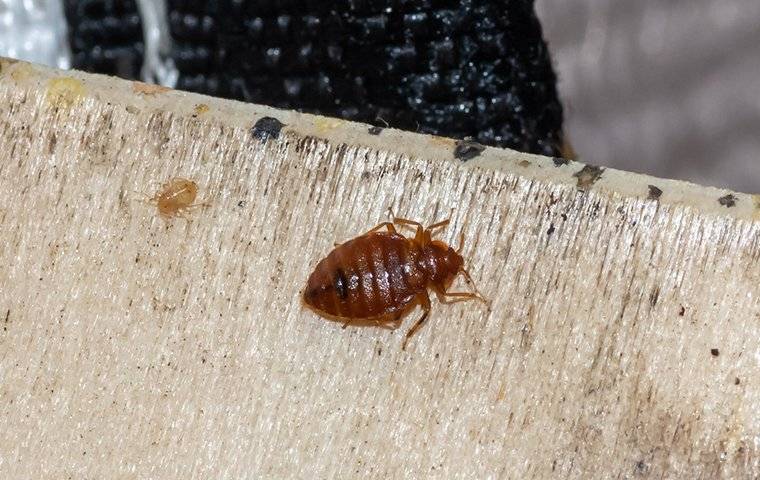 Bed bugs are some of the most misunderstood pests that we face here in River Mountain. As such, we need to set the record straight for River Mountain home and business owners.
Fiction: Bed bugs are invisible to the eye.
Fact: Although small, bed bugs are not invisible. In fact, they resemble apple seeds in size, shape, and color.
Fiction: Bed bugs only infest dirty homes.
Fact: Any home can become infested with bed bugs, clean or not.
Fiction: Bed bugs only live in or around beds.
Fact: While infestations may begin around beds, they will spread throughout a home if not dealt with.
Fiction: Bed bugs spread disease.
Fact: Despite feeding on our blood, bed bugs are not known to spread any diseases. Although, they can cause insomnia and anemia in people who live amongst them.
Fiction: You can get rid of bed bugs on your own.
Fact: Bed bugs are extremely hard to eliminate without the proper training and equipment. Contact the professionals at Anderson Pest Control if you are facing an infestation in your home or business and need bed bug control.
Commercial Pest Control In River Mountain, NV
It doesn't matter what line of work you are in, pests are always bad for business. They can damage inventory, harm employees, and drive away customers. To keep your business pest-free, you need commercial pest solutions that work. We utilize Integrated Pest Management treatments. That means we treat the root of the problem, not just the symptoms. We use EPA-friendly products in conjunction with pest maintenance and pest proofing to eliminate all current pests and prevent future infestations.
We begin with a comprehensive evaluation of your property to determine any issues and get a better sense of your current pest situation. We then design a treatment plan to address your specific needs. During follow-up visits, we inspect all current treatments to ensure everything is working properly and make any necessary adjustments. Contact us today to get started with a commercial pest control plan that works for you.