Professional Pest Control For Southwest Las Vegas, NV Properties
Viva Las Vegas! This city has it all: entertainment, bright lights, attractions, access to outdoor activities, and more. But don't be fooled, Las Vegas is far more than a travel destination, it's a community of people who live and work here. The area experiences a warm climate year-round that's paired with dry heat, which makes the sometimes eye-popping temperatures feel more bearable. But along with this desirable setting comes a collection of pests that want to put a damper on your day. Pest problems can be costly and damaging to your health, so don't let that happen.
Since 2002, Anderson Pest Control has been providing residents and businesses of the Las Vegas area alike with customized pest control services that they can count on. Our friendly, local, and experienced staff is dedicated to helping clients find sustainable answers to all of their pest problems. So contact us today for your free quote and professional assistance you can trust.
Home Pest Control In Southwest Las Vegas, NV
Your home is your haven and you shouldn't have to be concerned with what pests might be lurking around. At Anderson Pest Control, we provide homeowners with safe, effective home pest control solutions that work. Our treatments are safe for pets, as well as being non-staining and odorless. We offer homeowners three different plans to help them meet their needs:
Value Service. This plan is designed to keep the most common area pests out of your home. We cover pests such as cockroaches, scorpions, crickets, spiders, silverfish, and more. With this plan, you will also receive quarterly service inspections that include our 20-point exclusive barrier.

Sterling Silver Service. For the homeowner who wants a little more coverage, this plan provides everything that's found in the Value Service plan, with more frequent service inspections as well as protection from a wider array of pests.

Gold Service. Take no chances with this plan. Homeowners who opt for the Gold Service plan will receive everything that comes standard with the Sterling Silver plan, but with a few significant additions of more pest monitoring, more frequent maintenance, and more extensive treatments.
Trust Anderson Pest Control to keep your home safe and free from pests. Call us for your free quote today!
Spider Control: What Southwest Las Vegas Homeowners Ought To Know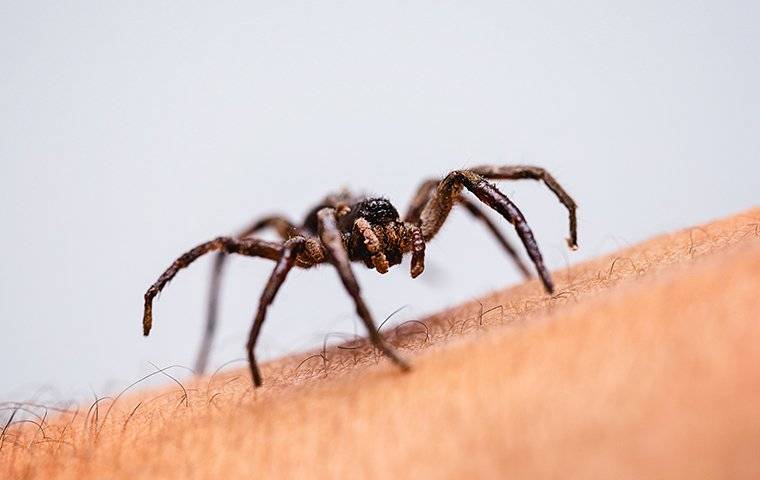 Spiders are a very common area pest in places like Southwest Las Vegas and they will invade everywhere from your home to your business with the greatest of ease. Spiders usually break into your home, garage, shed, or office building in search of shelter, water, or food, which, in the case of spiders, is other insects. So if you have a problem with spiders, there is always another pest that's invaded your home, even if you don't know it yet. While many spiders don't pose any serious threat to humans, there are two kinds of spiders that are considered very dangerous: the black widow and brown recluse. These spiders' venom can cause severe allergic reactions in humans and, in some cases, can be deadly.
Contact the professionals at Anderson Pest Control today and keep your property spider-free!
What Is The Best Method For Controlling Pigeons On Southwest Las Vegas Properties?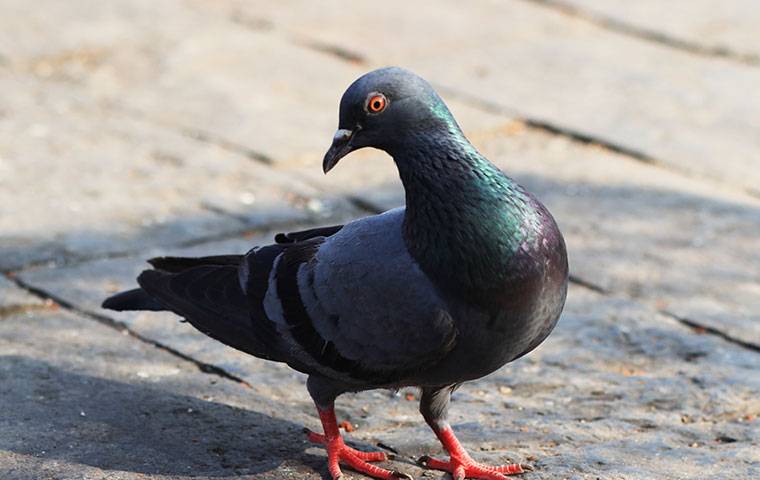 In places such as Southwest Las Vegas, pigeons are everywhere. Often referred to as "flying rats," they spread diseases, damage property, and are responsible for the spread of other pests such as fleas. Did you know that their nests can even cause fires if they're built anywhere near electrical equipment?
Pigeons can be a difficult pest to eradicate, but luckily, Anderson Pest Control has a solution for you: our pigeon control system. In addition to safely cleaning and sanitizing infested areas, our team will use things like wire mesh, plastic spikes, and angled panels to make your property less attractive to pigeons. We'll also assess the area for conditions that might be attracting pigeons and make further recommendations based on our findings. Contact Anderson Pest Control today to keep pigeons away!
Commercial Pest Control In Southwest Las Vegas, NV
Pests mean problems for business owners. They can cost you lost revenue, put your people's health at risk, and cause damage to your reputation. Don't let pests happen to your business; contact Anderson Pest Control today. We service businesses from restaurants to schools to medical facilities to attractions for all of their commercial pest control needs.
Utilizing Integrated Pest Management principles, we're able to provide our commercial clients with the gold standard in pest control. This protocol focuses on environmentally friendly solutions that are proven safe, effective, and sustainable. The team at Anderson Pest Control works together with business owners and their staff to understand each unique situation and create a treatment plan that is specifically tailored to their needs. So whether you have a current infestation or are looking to prevent one, contact the team at Anderson today.