Professional Pest Control For Anthem, NV Properties
Anthem, NV, is a beautiful community located in the town of Henderson in the Las Vegas Valley. Since the beginnings of Anthem in 1998, our population has grown to over 13,000 residents. With population growth comes increased pest activity, and that means local property owners need to be wary of infestation. If pests get onto your property, you are exposed to extensive damage and contamination, and that's why it's crucial to leave all of your pest control needs in the capable hands of the pest professionals.

Welcome to Anderson Pest Control, your local source for quality pest control services. Since 2002, our family-owned and operated company has been servicing residential and commercial properties throughout Clark County and the surrounding areas. Our team works hard to bring our customers the best service and the lasting results they deserve. Reach out to us today to achieve the pest-free results you've been looking for; we're eager to help.
Home Pest Control In Anthem, NV
You and your loved ones rely on the safety of your home to protect you from harm, but that safety is compromised when pests enter the picture. Luckily, we're here to protect you from household infestation. Our residential pest control services have protected over 2,000 homes from the dangers of pest activity. We begin with a thorough inspection, in which the following is performed:
Interior & Exterior Inspection
Inspecting plumbing and moisture-prone areas such as the garage, water heater, attic, etc.

Looking for smudge marks, rodent droppings, and entry points.

Checking the foundation, eaves, irrigation systems, exterior lights, and for conducive conditions.

Inspecting and treating wall voids, and sweeping down spider webs.
Our team uses tried-and-true IPM (Integrated Pest Management) strategies to effectively target your pest problem from the inside out. Whatever kind of pest problem you're facing, we're ready to help you find the solution. Get in touch with us today to learn more, and we'll get the ball rolling.
What Is The Most Effective Cockroach Control For Anthem Properties?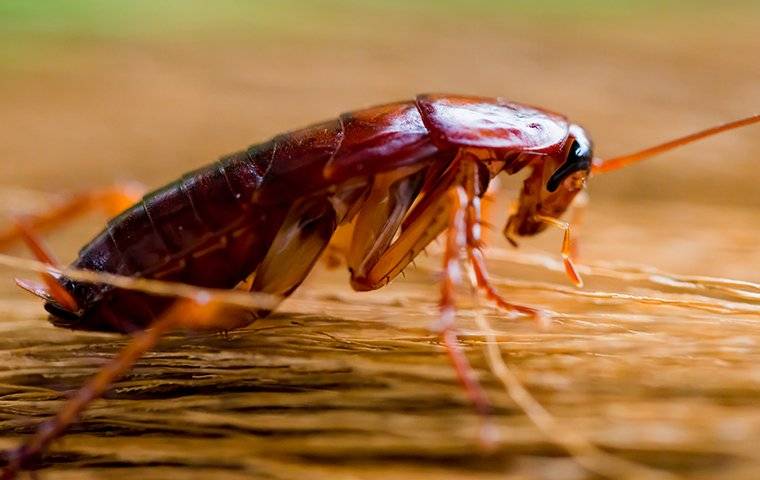 Cockroaches are unsanitary intruders that can cause big problems for everyone on your Anthem property. They contaminate the premises with droppings and fecal matter, spreading germs and pathogens that can lead to a long list of diseases. If you want to do everything you can to protect your property from cockroach infestation, there are a variety of preventative measures you can take.

To prevent entry, it's a good idea to use weather stripping around all windows and doors. It's also crucial to eliminate sources of excess moisture in and around the property. Install dehumidifiers in moisture rich areas like the kitchen, bathroom, and basement. Reduce clutter, and make sure to vacuum the floor and under the furniture. Also, make sure to regularly sweep beneath the stove and the refrigerator. Eliminate access to food sources as well, and take the trash out regularly, keeping it properly sealed outside in a metal container.

These preventative methods can be helpful, but the truth is, there is no cockroach control method as effective or as reliable as ongoing services from the pest professionals. Anderson Pest Control is here to rid your property of cockroaches, and keep them away all year long. Give us a call today for guaranteed results that last with our cockroach control solutions.
How Do Spiders Get Into Anthem Homes?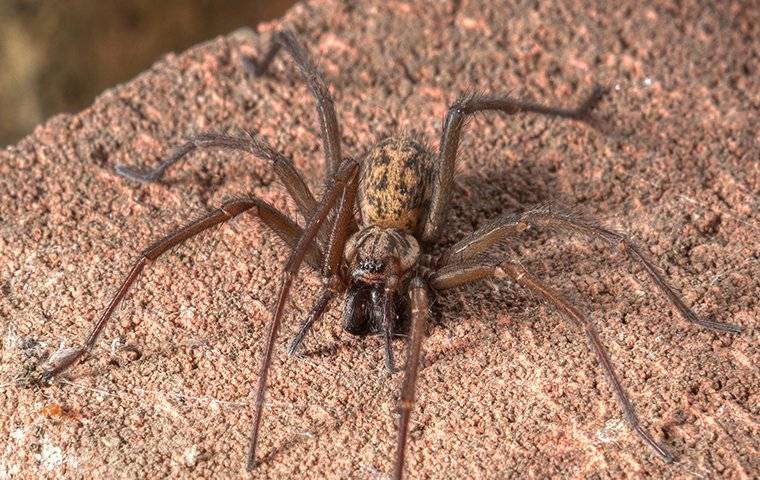 When you get home after a long day, the last thing you want to see in your house is a spider crawling up the wall. All Anthem homeowners should be wary of spider activity. It's a year-round issue that can escalate if it's not addressed properly and promptly. So, how is it that spiders gain entry into your house in the first place?

Unlike other pests who seek warmth and shelter in your home, spiders usually come into your home looking for prey. They feed on hibernating insects and common indoor pests, like cockroaches, earwigs, mosquitoes, flies, fleas, and moths. They will consume most insects in your home, and can be indicative of another, larger pest infestation.

Spiders are usually found in dark secluded areas with ample humidity, like garages, sheds, attics, basements, closets, and pantries. They're skilled climbers, and can squeeze their way through small gaps in the roof, windows, siding, and shingles. They can be sneaky about getting inside, and the most effective way to guard your home from an infestation is to call in the experts. Reach out to Anderson Pest Control today to address all of your spider control and prevention needs.
Commercial Pest Control In Anthem, NV
Your Anthem business is vulnerable to pest infestation, and the best way to protect your property is with help from the experts at Anderson Pest Control. We've worked with a variety of local facilities, such as multi-family housing, doctor's offices, warehouses, shopping complexes, high-end business parks, and municipalities.

Whatever kind of business you run, it's important to address your pest control needs, and that's why we're here. Depending on your pest problem, and the findings of our inspection, we will determine the right plan of action and then get started on a customized treatment plan. After that, we'll come back throughout the year to follow up, and maintain pest-free conditions on a continuing basis. Call today to find out more about our commercial pest control services.