Professional Pest Control For Calico Ridge, NV Properties
There certainly is a lot to love about life in Calico Ridge, NV, considering the many residents and businesses who call it home. However, one aspect of life in Calico Ridge that isn't so great is the number of pests that can invade our homes and businesses throughout the year. Therefore, if you are a local home or business owner, you need reliable pest solutions to keep your property safe from these unwanted invaders. With Anderson Pest Control on your side, that's exactly what you get. We offer both residential and commercial pest solutions that you can count on to protect your home or business from pests and the threats they pose.
Home Pest Control In Calico Ridge, NV
Residential pest control isn't just about protecting your property. It also means keeping your family safe from the various health hazards posed by pests. With a residential pest control plan from Anderson Pest Control, you can rest assure, your home and family are in good hands.
Inspection
We begin with a thorough inspection of your property, both inside and out, so that we can get a good understanding of your current pest situation. Once we have completed the inspection, we will draw up an Integrated Pest Management treatment plan specific to your home's needs.
Treatment
Treatments vary based on your home's needs. Typical treatments include de-webbing and de-nesting the façade, applying an extensive perimeter barrier, glue traps, spot treatments of problem areas, and exclusion work.
Follow-Up
Follow-up treatments are designed to ensure your home remains protected from pests throughout the year. If you opt for this service, we will return to your home on a predetermined schedule to retreat the exterior. We will also treat the interior upon request.
To learn more about our residential pest control solution, or to receive a free quote, contact us today.
How Effective Is DIY Bed Bug Control In Calico Ridge?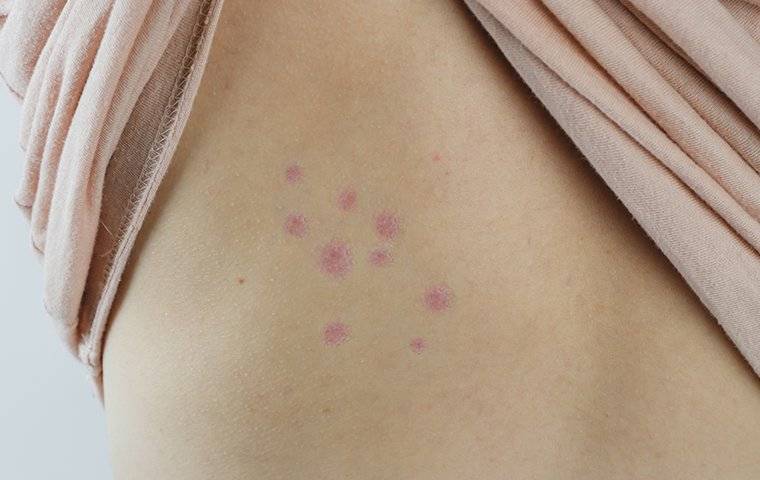 Bed bugs are small parasitic pests that feed on the blood of people as we sleep. Not only are bed bugs hard to prevent, but once they get inside a home, they can be extremely hard to get rid of, as well. Still, this doesn't stop people from trying to take care of bed bug infestations on their own. Unfortunately, getting rid of bed bugs is no easy task, and the longer they are allowed to persist, the worse their infestations will become.
Effectively removing bed bugs requires special equipment that can be expensive to purchase. Moreover, you need specialized knowledge to implement this equipment effectively. Most people do not have the proper knowledge of bed bugs to remove entire infestations from their homes. As such, if you are dealing with bed bugs, contact the professionals here at Anderson Pest Control. We have the experience and expertise required to effectively eliminate any bed bug infestation with which you are dealing.
Six Ant Prevention Tips For Calico Ridge Homeowners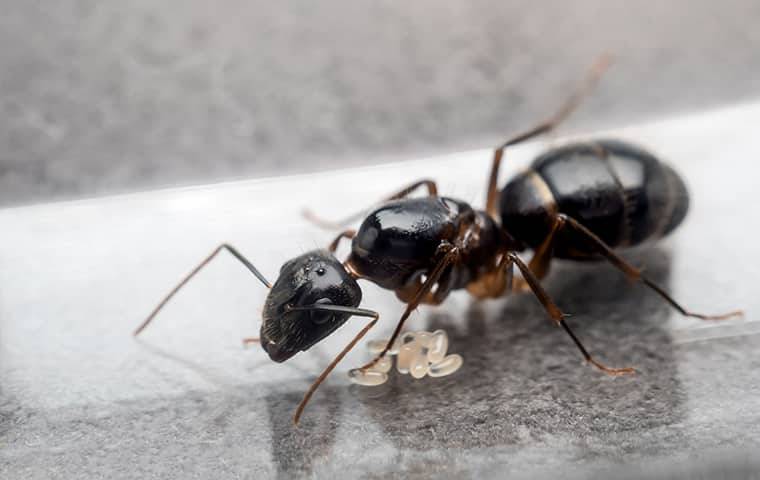 Although small, ants can pose many threats when they invade homes. These include spreading harmful bacteria, contaminating food, and damaging property. As such, you should always do what you can to keep ants from getting into your home. This includes sealing off potential entry points and removing any factors that attract ants inside.
Store all food in airtight containers or the refrigerator.

Store trash in bins with tight-fitting lids.

Keep counters and floors free of food debris and spills.

Install door sweeps under exterior doors.

Install weather stripping around windows and exterior doors.

Fill in cracks in your home's foundation with caulk.
For more ant prevention tips, or if you are currently dealing with an ant infestation, contact the professionals here at Anderson Pest Control today.
Commercial Pest Control In Calico Ridge, NV
No two businesses are exactly alike. That's why none of our commercial pest control plans are exactly the same either. We know that different businesses require different treatments which is why we cater all of our commercial pest control plans to the needs of the business that we are servicing.
We begin by inspecting the property, looking for entry points, harborage zones, signs of life, and other conditions that are conducive to infestations. We will also speak to you, the business owner, to get a better understanding of your business's specific needs. Once we have a solid understanding of your pest control needs, we will draw up a treatment plan specific to your business.
Following this, we will treat the property per the terms of the agreement. Treatments might include the application of an extensive perimeter barrier, spot treatments of problem areas, glue boards, granulation of lawn areas, and exclusion work. Follow-up visits can be scheduled to meet your needs whether that be weekly, monthly, bi-monthly, or quarterly.
To receive a free quote, or if you want to learn more about our approach to commercial pest control, contact us today.
Additional Services
We also offer these pest-specific services:
Rodent Control
Spider Control
Pigeon Control
Facilities We Service
Doctor's Offices
High-End Business Parks
Multi-Family Housing
Municipalities
Shopping Complexes
Warehouses