Professional Pest Control For Centennial Hills, NV Properties
While there are a lot of reasons to love life here in Centennial Hills, NV, one thing that isn't so great is the number of pests that could invade our homes or businesses. Not only can these pests destroy property, but they can also spread dangerous diseases. If you are a local home or business owner, you need effective pest solutions to keep your property safe from pests and the threats they pose. Here at Anderson Pest Control, we offer residential and commercial pest services that you can count on to protect your home or business from these unwanted invaders. Continue reading to learn more about our various pest services, or give us a call to receive a free quote.
Home Pest Control In Centennial Hills, NV
Effective residential pest control isn't just about protecting your home from destructive pests. It also means keeping your family safe from the harmful diseases that pests are known to spread. If you want to keep both your family and property safe, you need a residential pest control plan you can trust. Here at Anderson Pest Control, we design each of our residential pest plans to the specific needs of your home. We do this by performing detailed inspections of your property before we make any decisions on how to treat it. We will also speak with you, the homeowner, to get a better understanding of what you've been experiencing. For residential pest control you can trust, there's no one better than Anderson Pest Control.
What Is The Best Weed Control Method For Yards In Centennial Hills?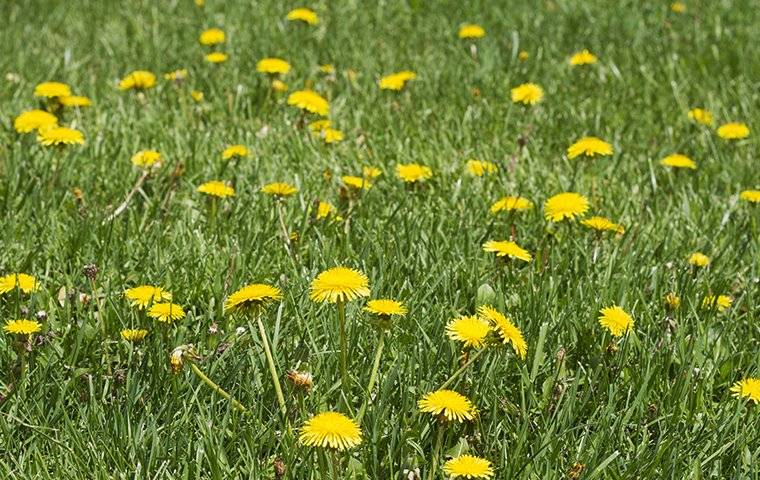 Having a pristine yard around your home is something to be proud of. As such, anything that might mar the otherwise picturesque property, such as a weed, is never a welcome sight. Given this, many Centennial Hills homeowners wonder what they can to do keep weeds out of their yards. The answer: professional yard maintenance from Anderson Pest Control.
We know just how important maintaining a yard can be, not just for aesthetic purposes, but also for keeping pests away. That's why we offer professional yard care services, designed to keep your yard healthy and free of weeds. Don't let weeds take over your yard. Give us a call today to learn more about our yard care services.
All The Ways Bed Bugs Get Into Homes In Centennial Hills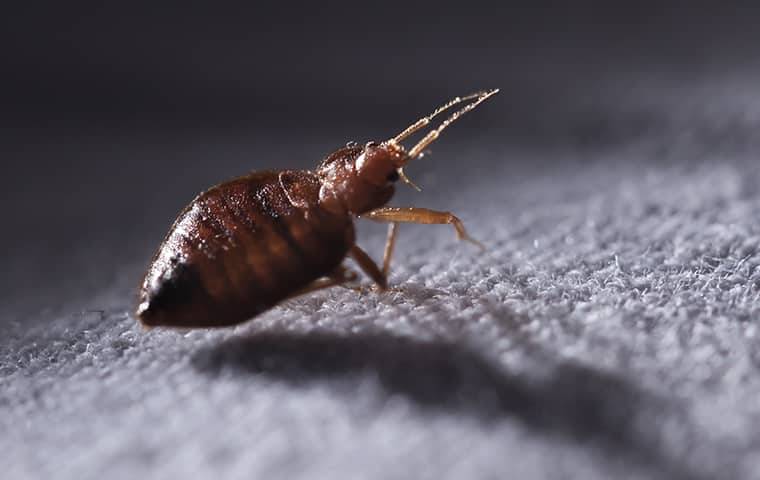 Bed bugs are small parasitic pests that feed on the blood of us humans as we sleep. Once they get into a home, it can prove to be quite challenging to remove them. As such, preventing them is key. To do so effectively, you first need to know all the ways bed bugs get into a home. First, the most prominent way bed bugs get into homes is by sneaking in on us without us knowing. That's right, we typically bring bed bugs into our own homes. As such, it is important to be mindful of your surroundings while spending time in bed bug hot spots. These include:
Transportation hubs such as train stations, bus depots, and airports.
Lodging establishments such as hotels, motels, and dormitories.
High-occupancy areas such as schools, malls, and hospitals.
In addition to bringing them in ourselves, bed bugs might also gain access to your home by sneaking in on secondhand objects. Always be sure to inspect and thoroughly clean any secondhand items before bringing them into your home. Additionally, if at all possible, you should avoid purchasing secondhand mattresses or box springs. Secondhand items you should inspect include:
Clothing
Furniture
Appliances
For more information regarding bed bug control, give us a call here at Anderson Pest Control today.
Commercial Pest Control In Centennial Hills, NV
When pests get into a business, there's no telling how many problems they will cause. Pests can damage inventory, harm employees, and keep customers away. Not to mention, an infestation in your business can ruin your reputation in the community. That's why you need to protect your property with effective commercial pest solutions. Here at Anderson Pest Control, we recognize that all businesses are different. As such, we tailor-make each of our commercial pest control plans to the specific needs of the business that we are servicing. This includes follow-up treatments on a schedule that works for you. For effective commercial pest solutions, you need to partner with Anderson Pest Control.