Professional Pest Control For Tuscany Master Association, NV Properties
As part of Henderson, Nevada, Tuscany Master Association is a bedroom community in one of the fastest-growing metro areas in the country. As such, we have to think carefully about how we plan our communities and protect our property. That's why local residents and business owners are so good when it comes to being preventative rather than reactionary. Where pest problems are concerned, this is especially important. Learning how you can make your property less attractive to invasive species will help you avoid the serious long-term effects that an infestation can bring.
Home Pest Control In Tuscany Master Association, NV
One of the most common mistakes people make regarding pest control is not getting started early. Either people assume they don't have pest risks because they've never seen any signs, or people think that pests won't happen to them altogether. But even new and well-maintained homes can wind up with pests, and the best way to keep out common invaders is with early intervention by professionals.
At Anderson Pest Control, we can keep your home protected with these treatment options:
Value Service: Designed to keep away the most common invaders like cockroaches, ants, and spiders, this quarterly service is our basic plan.
Sterling Silver Service: Our silver package provides added protection against pests like rodents and tough-to-eliminate invaders like carpenter ants, which can damage your property. This service takes place every 60 days.
Gold Service: Our gold service is our most comprehensive plan, even protecting against weeds. This monthly service is the surest way to ensure pests and weeds are never a problem for your Tuscany Master Association home.
Contact Anderson Pest Control today to get started on overall protection for your home.
Rodent Control Tips For Homes In Tuscany Master Association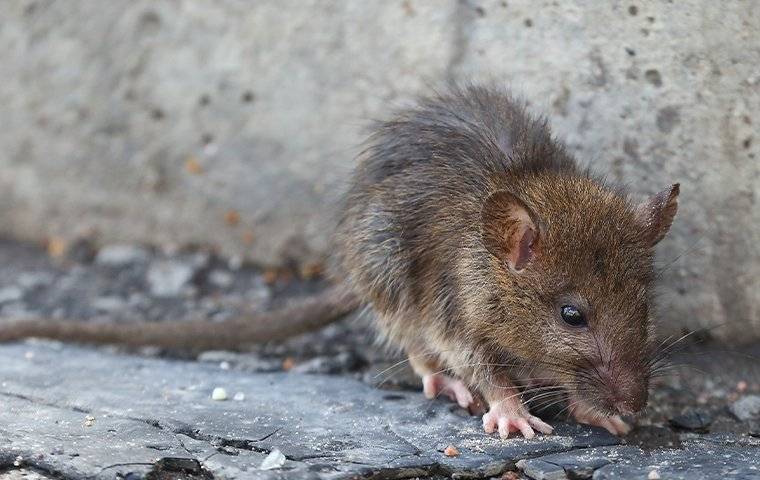 Rodents can be some of the most common and dangerous pests to invade your home. Not only can they cause damage with their constant chewing and clawing, but they can also carry diseases or parasites that pose direct threats to your health. That's why it's essential to stay on top of the factors that put your home at greater risk for invasion.
Here are some of the best tips for how you can keep rodents out of your Tuscany Master Association home:
Food: Rodents and other pests are drawn to our properties because of the abundant food sources they can find stored or left behind. From food packaging to thorough clean-up between meals, limiting a pest's food supply is the most important step in deterring these pests.
Trash: But one area people often don't think of is their garbage, which rodents can root around in for plenty of food scraps.
Access Points: Rodents can turn tiny access points into big ones with their clawing and chewing, which is why our barrier protection plan is designed to reinforce your home in the areas it's most vulnerable.
Don't let rodents get into your Henderson area home, contact Anderson Pest Control today to get guidance on proper rodent prevention.
Are These Bed Bugs Inside My Tuscany Master Association Home?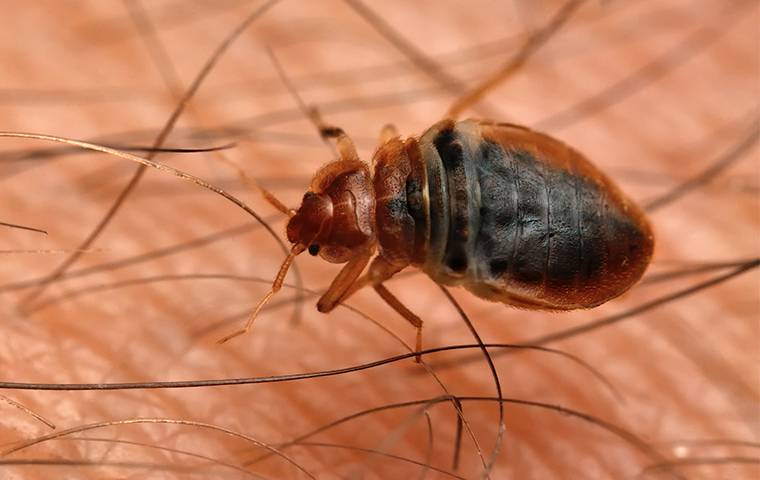 Spotting bed bugs can be difficult. Not only are these biting pests incredibly tiny, but they are also nocturnal and don't just crawl around out in the open during the daytime like some of the other kinds of insect pests we tend to consider. Instead, they feed on people and animals while they sleep and tend to hide deep within household linens and upholstery.
Because of this, it's important to be on the lookout for these other signs of bed bug activity:
Bites: Unfortunately, the first and most frustrating evidence of bed bugs are the bites they leave behind on your skin. Once bed bugs invade, they quickly start feeding so they can grow bigger and lay eggs to create more bed bugs. Their marks are small and red, typically found in clusters or lines.
Skins: As bed bugs grow fat off our blood, they outgrow their skins and shed them -- usually pretty close to the site of their feedings.
Spots: Not only can little red dabs of blood result on your sheets from bed bug bites, but their hatching eggs and skin-shedding ways also result in yellow stains.
If you notice any of these signs, quickly call Anderson Pest Control for fast removal of these parasites.
How To Stop Ant Infestations On Tuscany Master Association Properties
Ants are one of the pests that are hardest to completely keep out of your home. They are tiny, meaning they can find ways inside that other pests cannot. Plus, they form large colonies with hundreds or thousands of members, so the odds of keeping every single last ant out is slim to none. That's why it's smart for local property owners to seek professional assistance for complete ant prevention and control. At Anderson Pest Control, we can inspect your property for signs of access points that ants can utilize to get inside. We also check for attractants that might be drawing all kinds of pests to your property in the first place. We also offer comprehensive treatments and monitoring services that help ensure that no pest problem ever takes you by surprise. For ant protection in Tuscany Master Association homes, turn to Anderson Pest Control today.