Professional Pest Control For Tuscany Master Association, NV Properties
As part of Henderson, Nevada, Tuscany Master Association is a bedroom community in one of the fastest-growing metro areas in the country. As such, we have to think carefully about how we plan our communities and protect our property. That's why local residents and business owners are so good when it comes to being preventative rather than reactionary. Where pest problems are concerned, this is especially important. Learning how you can make your property less attractive to invasive species will help you avoid the serious long-term effects that an infestation can bring.
Home Pest Control In Tuscany Master Association, NV
One of the most common mistakes people make regarding pest control is not getting started early. Either people assume they don't have pest risks because they've never seen any signs, or people think that pests won't happen to them altogether. But even new and well-maintained homes can wind up with pests, and the best way to keep out common invaders is with early intervention by professionals.
At Anderson Pest Control, we can keep your home protected with these treatment options:
Value Service: Designed to keep away the most common invaders like cockroaches, ants, and spiders, this quarterly service is our basic plan.
Sterling Silver Service: Our silver package provides added protection against pests like rodents and tough-to-eliminate invaders like carpenter ants, which can damage your property. This service takes place every 60 days.
Gold Service: Our gold service is our most comprehensive plan, even protecting against weeds. This monthly service is the surest way to ensure pests and weeds are never a problem for your Tuscany Master Association home.
Contact Anderson Pest Control today to get started on overall protection for your home.
Rodent Control Tips For Homes In Tuscany Master Association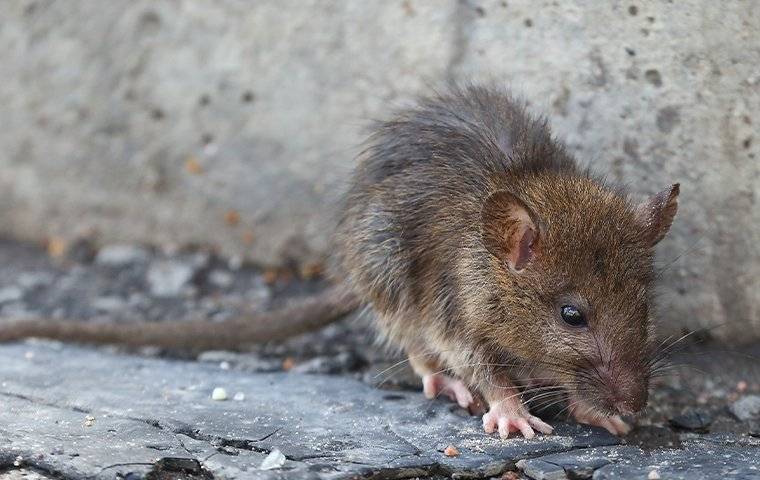 Rodents can be some of the most common and dangerous pests to invade your home. Not only can they cause damage with their constant chewing and clawing, but they can also carry diseases or parasites that pose direct threats to your health. That's why it's essential to stay on top of the factors that put your home at greater risk for invasion.
Here are some of the best tips for how you can keep rodents out of your Tuscany Master Association home:
Food: Rodents and other pests are drawn to our properties because of the abundant food sources they can find stored or left behind. From food packaging to thorough clean-up between meals, limiting a pest's food supply is the most important step in deterring these pests.
Trash: But one area people often don't think of is their garbage, which rodents can root around in for plenty of food scraps.
Access Points: Rodents can turn tiny access points into big ones with their clawing and chewing, which is why our barrier protection plan is designed to reinforce your home in the areas it's most vulnerable.
Don't let rodents get into your Henderson area home, contact Anderson Pest Control today to get guidance on proper rodent prevention.
Are These Bed Bugs Inside My Tuscany Master Association Home?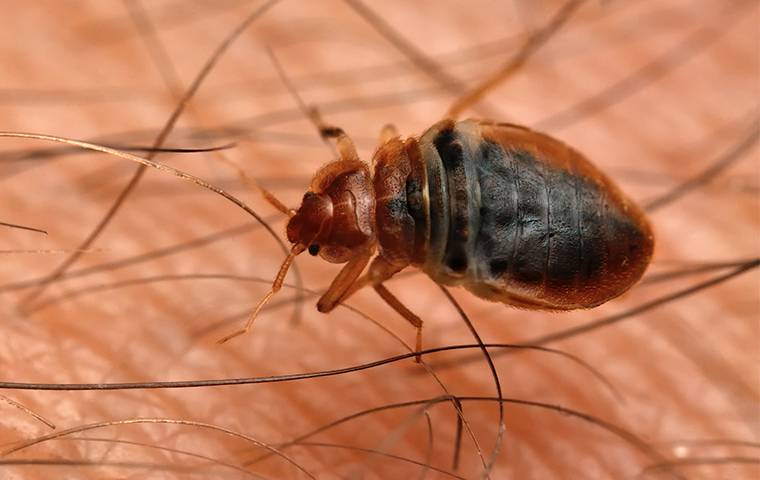 Spotting bed bugs can be difficult. Not only are these biting pests incredibly tiny, but they are also nocturnal and don't just crawl around out in the open during the daytime like some of the other kinds of insect pests we tend to consider. Instead, they feed on people and animals while they sleep and tend to hide deep within household linens and upholstery.
Because of this, it's important to be on the lookout for these other signs of bed bug activity:
Bites: Unfortunately, the first and most frustrating evidence of bed bugs are the bites they leave behind on your skin. Once bed bugs invade, they quickly start feeding so they can grow bigger and lay eggs to create more bed bugs. Their marks are small and red, typically found in clusters or lines.
Skins: As bed bugs grow fat off our blood, they outgrow their skins and shed them -- usually pretty close to the site of their feedings.
Spots: Not only can little red dabs of blood result on your sheets from bed bug bites, but their hatching eggs and skin-shedding ways also result in yellow stains.
If you notice any of these signs, quickly call Anderson Pest Control for fast removal of these parasites.
Commercial Pest Control In Tuscany Master Association
When a pest problem develops in your business, it can cause health risks, lead to property damage, and make your customers uncomfortable. At Anderson Pest Control, we provide pest control in Tuscany Master Association that you can trust. Our company is locally owned and operated, which means that we understand the pest problems you face firsthand. We are also entirely devoted to your satisfaction, so whenever you need us, you'll get a real person and not a call center.
The guiding force behind all of our treatments is Integrated Pest Management (IPM), which is an environmentally responsible method of pest control. These standards focus on habitat modifications and resource elimination in order to create long-lasting change. This also means that every product that we use to treat your property is eco-conscious and EPA-approved.
Our commercial pest control process begins with a complete property inspection and discussion of your pest concerns. From there, we employ one of our many IPM-compliant treatments. Some of the methods that we implement include foam, caulking, glue boards, mattress encasements, and tamper-resistant rodent traps. We'll also set up a maintenance schedule with you so that we can monitor the systems we've put into place. We take this time to perform any additional treatments and make adjustments to the ones we've already established. For more information on our commercial pest control services in Tuscany Master, please call us today.
How To Keep Stinging Insects Away From Your Tuscany Master Association Property
Stinging insects are territorial and aggressive pests that can be very dangerous to have around your Tuscany Master Association property. With a few key tips, though, you can work to keep them away:
Consider your yard. Stinging insects are primarily attracted to properties that have an abundance of sweet items, so dispose of fruits that have fallen from trees and opt for plants with flowers that are not blue, yellow, or purple, as these tend to attract stinging insects.
Keep parties lowkey. In addition to fruit trees and plants, stinging insects are lured to sweet substances that can come from barbecues or eating meals outside. Always clean up spills completely, keep food covered, and store trash in a bin with a lid.
Call the pros. One of the most important steps to alleviating these pest pressures is to remove nests, whether they're new or old. The safest way to accomplish this is with professional help from your neighborhood pest control expert.
At Anderson Pest Control, we follow Integrated Pest Management methods in order to remove stinging insect nests and make the necessary habitat modifications to keep them away. For more information on our stinging insect prevention, please call us today.
How To Stop Ant Infestations On Tuscany Master Association Properties
If you're looking to stop the ant infestations on your Tuscany Master Association property, there are two key factors that you need to incorporate. First, there are subtle habit changes that you can implement in your daily life, and second, those shifts can be supplemented by professional services that guarantee an ant-free living environment. Here are some of the steps that you can take to keep ants out:
Take the trash out on a regular basis and dispose of food before it goes rotten.
Rinse jars and cans before getting rid of them.
Keep all food items in sealed containers.
Fix leaky sinks, gutters, and faucets.
Rake all leaves in the yard and eliminate yard clutter like tree branches and hedge trimmings.
With regard to professional services, the team at Anderson Pest Control provides ongoing services that include coverage for ants. To stop ants, we set residual baits, set a 20-point barrier, fill up entry points, and spot treat. These services are all eco-friendly and safe for pets and children. When you receive routine pest control, we'll be able to keep ants away throughout the year. For more information on ant control, contact us today.
The Trick To Keeping Spiders Out Of Your Tuscany Master Association Home
If you've dealt with spiders in your Tuscany Master Association home, then you may or may not know that these pests are usually attracted by the presence of other pests, ample access to secluded areas, and water issues. Because of these three factors, keeping spiders out of your home can be a real challenge. They are also capable of fighting through very small openings in your foundation and gaps around your windows and doors. This is why the trick to keeping them out is with professional spider control from the pros at Anderson Pest Control.
We have over two decades of experience and our highly trained technicians will always work to understand the issues you face. This is particularly important in eliminating spiders because they usually don't appear out of nowhere. We incorporate Integrated Pest Management methods into everything that we do, which means we'll provide services like granular bait, removing spider webs, and creating a 20-point barrier around your home. When you engage in our recurring services, we're able to keep spiders away as well as the many pests that are responsible for attracting them. This creates lasting relief for everyone in your household. For more information on our spider control services for your Tuscany Master Association home, call us today.
How Dangerous Are The Scorpions In Tuscany Master Association?
Scorpions are a distinctive-looking pest for Tuscany Master Association property owners. They have upturned abdomens that make their tails extra flashy and with their prominent front pincers, scorpions have an almost intimidating appearance. Luckily for local residents, the two most common species in the area are not overly harmful. The hairy scorpion and the emperor scorpion may bite, but the results are not usually too concerning.
There is, however, the bark scorpion, which clatters around the area and is a very serious threat. This is the deadliest type of scorpion in the country because of the venomous stings that they deliver. The bark scorpion is usually attracted to moisture accumulation and standing water, along with the presence of other pests, which comes in the form of spiders, beetles, and cockroaches. While allergic reactions can vary from person to person, getting stung by a bark scorpion might result in difficulty breathing, swelling, nausea, numbness, vomiting, and muscle immobility.
Instead of waiting for dangerous scorpions to attack, enlist the help of Anderson Pest Control for scorpion control that works. We opt for Integrated Pest Management methods that are eco-conscious and focus on addressing root causes over unnecessary treatments. For more information on Tuscany Master Association scorpion control services, call us today.
How To Keep Weeds Out Of Your Tuscany Master Association Lawn
When weeds are encroaching on your Tuscany Master Associate lawn, you may think there's nothing you can do to combat these plants and reclaim the beauty of your property. However, with the help of Anderson Pest Control and our expert lawn care services, you can keep weeds out of your Tuscany Master Association lawn in the most effective way possible.
Our team at Anderson Pest Control has plenty of experience identifying weed control needs and crafting treatment plans that eliminate all types of weeds from your property. With our expert help, you won't need to invest all of your free time and resources into figuring out the best weed control plan for your lawn. Simply trust us to help you effectively keep weeds at bay and ensure your lawn is the healthiest and most aesthetically pleasing it can be.
Reach out to us at Anderson Pest Control today to learn more about how we can help with your weed control needs or request a free quote.
How To Keep Pigeons Away From Your Tuscany Master Association Property
Pigeons flocking around your Tuscany Master Association property means serious trouble as these pest birds leave behind droppings, parasitic pests, and spread disease. Professional pigeon control is the best way to combat the infestations of these pests. Still, you can undertake other pigeon control methods that will help deter pigeons from your property.
One of the most helpful ways to prevent pigeon problems is installing plastic figurines like scarecrows, snakes, and owls around exterior areas. Make sure to move these figurines every so often to help convince the pigeons that they are genuine threats.
Light and sound are also effective ways to ensure that pigeons don't settle on your property. Install motion-activated sprinklers, light, or sound systems to scare away these pests when they land on your roof or other areas around your property.
Bird netting and bird spikes help to stop pigeons from roosting in flat areas on your Tuscany Master Association property, but these often require professional assistance to install. Contact Anderson Pest Control today if you are interested in these items or need more information about pigeon control.
Our team will work with you to provide targeted pigeon removal treatments that meet your property's specific needs and keep this potentially dangerous pest far away from your property.
Request a free quote today.
The Trick To Keeping Roaches Out Of Your Tuscany Master Association Home
Cockroaches that run wild around your Tuscany Master Association home bring nothing but health risks, safety issues, and frightening sights. The trick to keeping roaches out of your home is implementing expert prevention tips that ensure this pest stays out and your property isn't hospitable to cockroach infestations.
These are easy cockroach control tips to follow:
Seal cracks around windows, doors, and your home's foundation to stop cockroaches from slipping inside.
Repair broken window and door screens to pest-proof your home's interior areas.
Store all leftover food properly, and never leave out food or drink spills and dirty dishes, as the aroma of this will attract hungry roaches.
Make sure waste is disposed of promptly, and seal trash bags tightly to stop cockroaches from scavenging in waste disposal areas.
Fix leaks or other moisture issues that lead to excess pools of water, as cockroaches and many other pests love to take advantage of these areas.
Clear outdoor areas with long grasses and debris piles to remove outdoor cockroach hiding spots.
Declutter interior areas often and dispose of large stacks of cardboard or plastic bags to reduce cockroach harborage areas indoors.
For more information on cockroach control or assistance defeating infestations of this pest, contact Anderson Pest Control today.
Why The Crickets In Tuscany Master Association Are Worse Than You Think
Though many Tuscany Master Association residents might not think twice about seeing a cricket around their property, an infestation of this pest is often worse than you think. Crickets are known to introduce E. coli and salmonella to properties, and a widespread infestation of this pest on your property can significantly increase your chances of sickness.
Additionally, crickets can be both loud and frightening. This pest isn't afraid to jump at you when they feel threatened, and most cricket species will chirp all night loudly, which easily ruins your sleep.
If you want to get rid of crickets, your best option is to contact Anderson Pest Control. Our experienced team will identify your main cricket problem areas and provide targeted solutions to remove all traces of this potentially dangerous pest from your property.
Request your free inspection today to get started.