Professional Pest Control For Summerlin, NV Properties
Located at the foothills of the Spring Mountains, Summerlin, NV, is situated on the western rim of the Las Vegas Valley. We live on the edge of the Red Rock National Conservation Area, and have access to beautiful scenery and natural views right in our backyard. Living in Summerlin is truly a blessing, however, pests also like it here. These intruders are eager to gain entry into our homes and businesses, looking for sources of food, water, and shelter. When they get inside, they can be hard to get rid of. The best way to deal with pest infestation is to call in the experts.

Anderson Pest Control is a family operated pest control company that has been servicing homes and businesses throughout Clark County and the surrounding areas since 2002. Whatever pest problem you're facing, we put in the time, care, and attention necessary to effectively treat your situation, guaranteed. Contact us to schedule your free inspection.
Home Pest Control In Summerlin, NV
Local pests are eager to get into our homes, and once they do, they spread rapidly. That leaves your home at risk for infestation, which can seriously compromise your health and safety, not to mention that of your loved ones. The best way to protect your home and your family from pests is with ongoing residential pest services from the professionals. Here at Anderson Pest Control, we're proud to protect local homeowners from the detriment of household infestation.

We approach your pest situation with effective, long-term solutions that discourage re-infestation, and minimize potential risk for you and the environment. Whatever pest situation you're facing, we're here to help you. The Anderson Difference promises an unparalleled level of customer service. We use the highest quality, EPA registered pest control materials, bringing you the long-lasting results you deserve. Reach out to us today for your free estimate and inspection.
Spider Control: Four Techniques For Summerlin Homes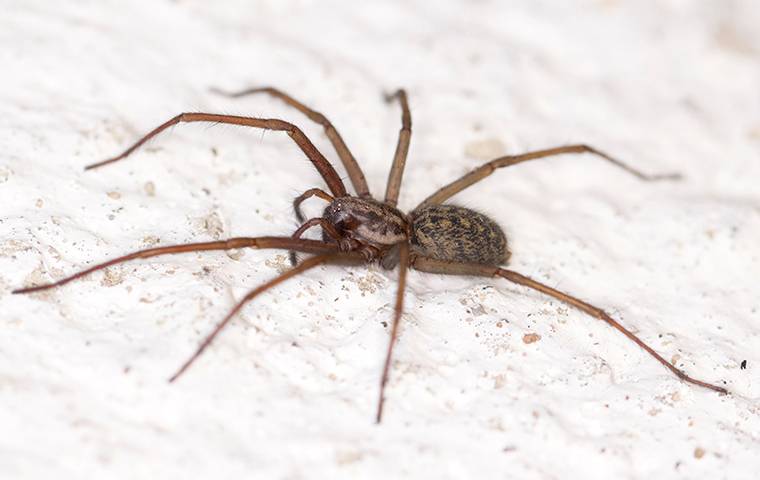 It's safe to say that no Summerlin homeowner wants to discover spider activity in their house. The smartest way to approach spider control is to be proactive in your prevention efforts. Here are preventative techniques to help you keep your home and your loved ones protected from spider activity:
1. Keep vegetation neat and trimmed, and remove weeds and debris from your property.

2. Reduce excess moisture in and around your home, and maintain functional drainage and downspouts.

3. Shake out shoes, clothing, towels, and linens, and reduce clutter, as spiders love to hide in piles.

4. Seal up entry points, openings, cracks, and crevices to prevent access.
The most effective form of spider control is to secure ongoing help from the pest professionals. Here at Anderson Pest Control, we are highly experienced in the complete detection, removal and prevention of spider infestation. Contact us today to get your inspection scheduled as soon as possible. We'll help you address all of your spider control and prevention needs.
How To Avoid Pigeons Outside Summerlin Businesses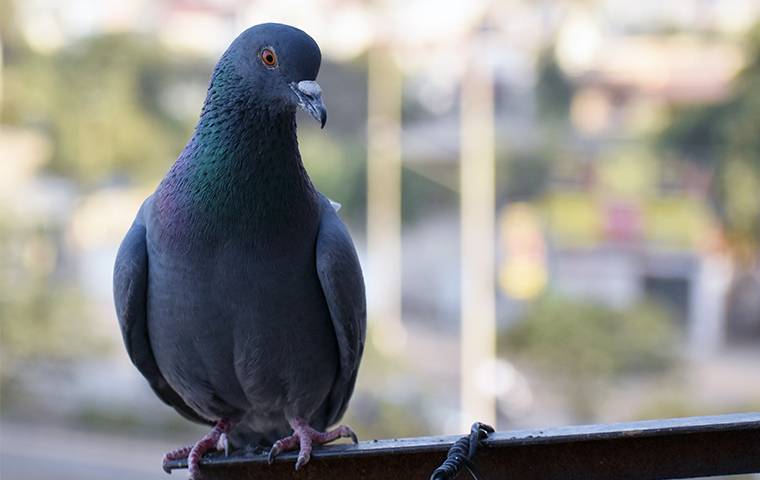 Your Summerlin business depends on good word-of-mouth to keep new customers coming in. Well, your reputation is threatened when pigeons start hanging around your property. Their presence can cause a lot of issues for your business. They leave droppings all around, contaminating the area and putting everyone's health at risk. They can also damage outdoor spaces, using vegetation around to build nests, and accessing the building via untrimmed trees and long branches.

If you want to be preventative in your pigeon control efforts, there are some things you can do. Firstly, never leave food out for pigeons to access. The more food available to them, the more of them there will be. You should also block off and seal openings, cracks, and crevices around the structure to prevent entry.

Around the outside of your business, be sure to keep garbage cans covered and maintain cleanliness around the yard. Keep trees directed away from the structure of your property, and keep vegetation and landscaping well-trimmed. Also, be sure to reduce sources of standing water, like birdbaths and gutters.

The absolute best way to keep pigeons (and all pest birds for that matter) away from your business is to rely on a team of certified pest professionals. Anderson Pest Control is here to provide your Summerlin business with year-round protection from pigeon activity. Contact us today for your free quote, and secure the protection your business deserves with our pigeon control services.
Commercial Pest Control In Summerlin, NV
If you're looking for year-round pest protection for your Summerlin business, there's no better choice than to reach out to the team at Anderson Pest Control. We've worked with over 500 local businesses, including facilities such as multi-family housing, doctor's offices, warehouses, shopping complexes, high-end business parks, and municipalities. Our team specializes in commercial services for rodent control, spider control, and pigeon control, working with you to customize a treatment plan that meets your needs. Get in touch with us to discuss your commercial pest control needs today.