Professional Pest Control For Summerlin, NV Properties
Located at the foothills of the Spring Mountains, Summerlin, NV, is situated on the western rim of the Las Vegas Valley. We live on the edge of the Red Rock National Conservation Area, and have access to beautiful scenery and natural views right in our backyard. Living in Summerlin is truly a blessing, however, pests also like it here. These intruders are eager to gain entry into our homes and businesses, looking for sources of food, water, and shelter. When they get inside, they can be hard to get rid of. The best way to deal with pest infestation is to call in the experts.

Anderson Pest Control is a family operated pest control company that has been servicing homes and businesses throughout Clark County and the surrounding areas since 2002. Whatever pest problem you're facing, we put in the time, care, and attention necessary to effectively treat your situation, guaranteed. Contact us to schedule your free inspection.
Home Pest Control In Summerlin, NV
Local pests are eager to get into our homes, and once they do, they spread rapidly. That leaves your home at risk for infestation, which can seriously compromise your health and safety, not to mention that of your loved ones. The best way to protect your home and your family from pests is with ongoing residential pest services from the professionals. Here at Anderson Pest Control, we're proud to protect local homeowners from the detriment of household infestation.

We approach your pest situation with effective, long-term solutions that discourage re-infestation, and minimize potential risk for you and the environment. Whatever pest situation you're facing, we're here to help you. The Anderson Difference promises an unparalleled level of customer service. We use the highest quality, EPA registered pest control materials, bringing you the long-lasting results you deserve. Reach out to us today for your free estimate and inspection.
Spider Control: Four Techniques For Summerlin Homes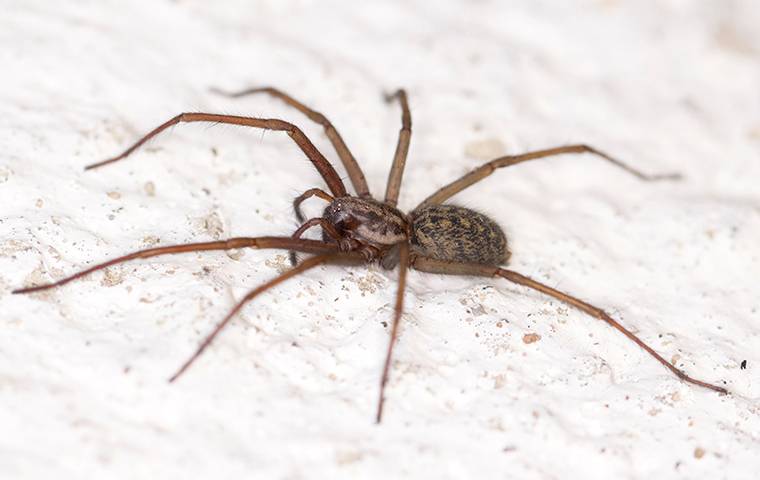 It's safe to say that no Summerlin homeowner wants to discover spider activity in their house. The smartest way to approach spider control is to be proactive in your prevention efforts. Here are preventative techniques to help you keep your home and your loved ones protected from spider activity:
1. Keep vegetation neat and trimmed, and remove weeds and debris from your property.

2. Reduce excess moisture in and around your home, and maintain functional drainage and downspouts.

3. Shake out shoes, clothing, towels, and linens, and reduce clutter, as spiders love to hide in piles.

4. Seal up entry points, openings, cracks, and crevices to prevent access.
The most effective form of spider control is to secure ongoing help from the pest professionals. Here at Anderson Pest Control, we are highly experienced in the complete detection, removal and prevention of spider infestation. Contact us today to get your inspection scheduled as soon as possible. We'll help you address all of your spider control and prevention needs.
How To Avoid Pigeons Outside Summerlin Businesses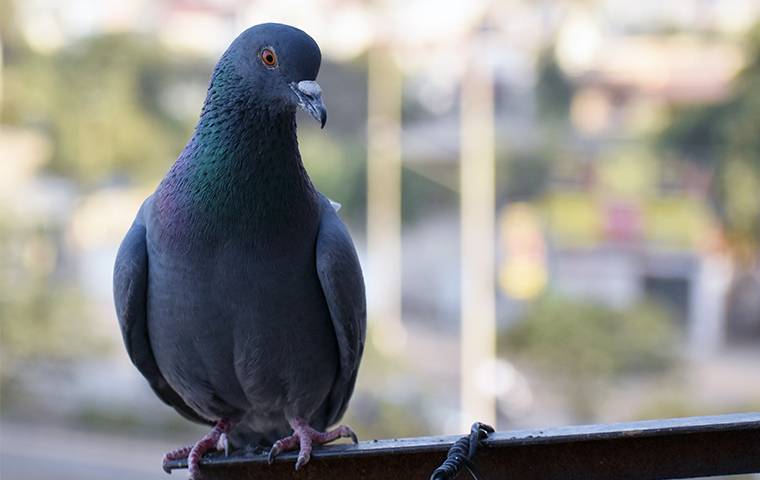 Your Summerlin business depends on good word-of-mouth to keep new customers coming in. Well, your reputation is threatened when pigeons start hanging around your property. Their presence can cause a lot of issues for your business. They leave droppings all around, contaminating the area and putting everyone's health at risk. They can also damage outdoor spaces, using vegetation around to build nests, and accessing the building via untrimmed trees and long branches.

If you want to be preventative in your pigeon control efforts, there are some things you can do. Firstly, never leave food out for pigeons to access. The more food available to them, the more of them there will be. You should also block off and seal openings, cracks, and crevices around the structure to prevent entry.

Around the outside of your business, be sure to keep garbage cans covered and maintain cleanliness around the yard. Keep trees directed away from the structure of your property, and keep vegetation and landscaping well-trimmed. Also, be sure to reduce sources of standing water, like birdbaths and gutters.

The absolute best way to keep pigeons (and all pest birds for that matter) away from your business is to rely on a team of certified pest professionals. Anderson Pest Control is here to provide your Summerlin business with year-round protection from pigeon activity. Contact us today for your free quote, and secure the protection your business deserves with our pigeon control services.
Commercial Pest Control In Summerlin, NV
If you're looking for year-round pest protection for your Summerlin business, there's no better choice than to reach out to the team at Anderson Pest Control. We've worked with over 500 local businesses, including facilities such as multi-family housing, doctor's offices, warehouses, shopping complexes, high-end business parks, and municipalities. Our team specializes in commercial services for rodent control, spider control, and pigeon control, working with you to customize a treatment plan that meets your needs. Get in touch with us to discuss your commercial pest control needs today.
Best Ant Control Company In Summerlin
When it comes to keeping ants out of Summerlin's homes, no one will do more for the community than Anderson Pest Control. As a local, family-run business, we make customer satisfaction and safety our top priority. It's because of this fact that we strive to build long-lasting relationships with our customers and always see their ant problems from their perspective. When it comes to dealing with ants, we take a dual approach that works to eliminate active ant infestations while simultaneously preventing new issues from arising.
Our ant control in Summerlin services were founded on the principles of Integrated Pest Management (IPM), which means that we look to understand ant biology and how they're interacting with a property in order to treat them effectively. It also means that we provide ample education on prevention to simplify our services. In addition to following IPM standards, the products that we use while treating ants are always eco-friendly, making them safe for the entire household. We include treatments for ants in all of our residential pest control programs and address them with our 20-point barrier, granular bait, and comprehensive interior and exterior services. For more information on ant control, please call us today.
What To Do About Problematic Birds Around Your Summerlin Property
Pest birds are the type of issue that can make everyone around your property uncomfortable with their neverending cooing, but they can also cause serious property damage and spread health issues like histoplasmosis as well. Rather than leave bird control in Summerlin to chance, enlist professional help from the team at Anderson Pest Control. We are a local team of pest experts who have been specifically trained to deal with pigeons and other birds that are causing issues on your property. All of our work around pest bird problems is based on the guidelines of Integrated Pest Management, which is a holistic approach to long-term relief from birds.
Our signature service begins with a detailed property evaluation so that our technicians can determine what's attracting birds and where they've taken up shelter. Once we've discussed our findings with you, we'll implement a variety of bird deterrents that suit your specific situation. Some of the techniques we employ include wire mesh screens, exclusion, plastic spikes, and even sanitation for when it's all done. We also provide active monitoring to make sure that birds are no longer an issue for you. For more information on our bird removal services, please call us today.
When To Expect The Return Of Stinging Insects In Summerlin
Some of the stinging insects in Summerlin that are local to the area include mud daubers, yellow jackets, hornets, and honey bees, and they all pose unique issues for local homeowners. These pests will start appearing once temperatures begin to rise in the middle of spring; however, they are primarily active on properties during summertime and throughout the fall. Residents may notice an even bigger influx of stinging insects once flowers start to blossom around properties, as these insects are some of the most prominent pollinators in the area. Additionally, hosting outdoor gatherings that involve food may also lead to more stinging insect sightings because they are always searching for something sweet or greasy to eat. In order to prepare for the return of stinging insects, look no further than Anderson Pest Control. As a locally owned business, we understand how prevalent these pests are, which is why we include service for them in all of our residential pest control programs. By following Integrated Pest Management standards and using eco-friendly products, we'll be able to eliminate active stinging insect problems while also working to keep new issues from arising. For more information on stinging insect control, please call us today.
The Answers To Summerlin's Most Commonly Asked Scorpion Questions
In order for residents of Summerlin to be protected from common scorpion issues, here is some helpful information that they ought to know:
What do scorpions look like? Though exact size and coloring vary from species to species, scorpions can be identified by their prominent front pincers, swaying tails, and brownish coloring. They also glow in the dark.
Why are there scorpions on my property? Scorpions are primarily attracted to moisture, so things like leaky spi gots and problematic pipes may encourage populations. They also seek pests to eat and crowded harborage areas to live amidst.
Are there dangerous scorpions in the area? While there are many species of scorpion in the area that are considered a nuisance, the bark scorpion is local to the area and its sting has very serious health risks like swelling, pain, and difficulty breathing.
What's the most reliable way to address the scorpions on my property? Whether you're looking to get rid of a current scorpion problem or prevent new populations from making themselves at home, there is no better answer than professional assistance. These services use high-quality products, years of experience, and address the root cause of scorpion infestations.
For more information on scorpion control in Summerlin, call Anderson Pest Control today.
What Summerlin Property Owners Ought To Know About Crickets
Crickets invading your Summerlin property bring many problems, such as health risks and frightening occasions of this pest jumping at you while you mind your business. If you want to get rid of crickets for good, you need to implement prevention tactics and invest in professional cricket control provided by Anderson Pest Control.
One of the best ways to keep crickets out of your property is to seal potential cricket entry points. Gaps around windows and doors, cracks in the foundation of your property, and broken window or door screens give crickets an easy way into the moist, damp, and dark areas they love to invade.
Additionally, piles of stored fabrics, starchy food items, or unguarded pet food all provide an easy source of food for hungry crickets. Take steps to reduce access to these factors to ensure crickets stay out.
How To Tell If You Have A Cockroach Problem In Your Summerlin Home
Cockroaches are well-known as one of the most problematic pests to host around your Summerlin home, and infestations often start just out of sight. Review these signs to determine whether or not it's time to invest in professional cockroach control:
Visual sightings of cockroaches, either alive or dead, start occurring around kitchens, bathrooms, and food storage areas.
Finding cockroach shed skins or egg cases around all areas of your Summerlin home.
Unpleasant odors start filling spaces around your home, especially where lots of cockroaches gather, such as kitchens or bathrooms.
You notice cockroach droppings around your property that appear much like coffee grounds or small pepper specks, or you see smear marks on walls, surfaces, and around food storage areas.
If food packaging is damaged, eggs or shed skins may be in pantry areas, or you notice cockroaches hiding out in food storage or waste disposal spaces.
Individuals in your home start to experience increased asthma or breathing issues, or allergy problems start to arise due to a cockroach infestation.
Don't hesitate to reach out to Anderson Pest Control for professional assistance the moment you see these signs of infestation on your property. The sooner you receive proper cockroach control, the sooner this dangerous, unhygienic pest is removed from your property.
All The Problems Rodents Can Cause In Your Summerlin Home
Summerlin homeowners need to keep rodent control in mind, as an infestation of rats or mice running around your property brings serious problems. From health problems to property damage and safety risks, rodents are one critter that you really don't want to deal with.
Rodents introduce a serious number of illnesses to your property, including severe diseases such as plague, hantavirus, salmonella, tularemia, and leptospirosis. Rodents will track these pathogens across surfaces in your home while they scavenge and leave behind urine or feces, which can also spread disease. In some cases, rodent droppings can dry up and become airborne, further increasing the health risk of these pests.
Summerlin homeowners should also note the danger of property damage that this pest brings. Rodents are constantly chewing and gnawing to keep their front teeth in shape, and they will easily chew through wood, plumbing, electrical areas, brick, cinder block, stored items, and food packaging. An untreated rodent infestation can quickly lead to costly damage and safety risks around your home as internal structures deteriorate.
Keep in mind that attempting to remove rodents by yourself puts you at serious risk of bites or diseases and that DIY rodent control is often less than effective when it comes to eradicating an infestation of rodents for good.
Contact Anderson Pest Control at the first signs of rodents in your Summerlin home for reliable and effective rodent control you can count on.
Why Pro Weed Control Is The Way To Go In Summerlin
Weed control on your Summerlin property is an overwhelming process, especially if you are new to lawn maintenance and unsure where to begin. Even if you do know what to do to control weeds, this process is labor-intensive and time-consuming. Instead of spending your free time keeping your lawn weed-free, contact Anderson Pest Control and let our hard-working team help you out.
Professional weed control takes the stress off your shoulders and helps you maintain a weed-free lawn with as little work as possible. Our experienced team will evaluate your lawn's weed control needs and craft a treatment plan that works to keep your yard both healthy and aesthetically pleasing.
There's no Summerlin lawn that we can't treat for weeds, so give Anderson Pest Control a call today and start benefiting from professional weed control services.